Cardiff Swedish Massage and
Full Body Massage
Swedish body massage is a great all-round routine to promote health, well-being and therapeutic goodness. Swedish deep tissue massage improves sluggish circulation and better muscle tone as well as aids lymphatic waste disposal. Note that this is a full body massage - thus, done with oil.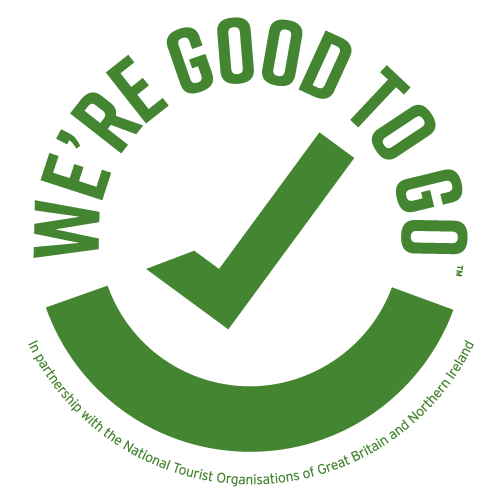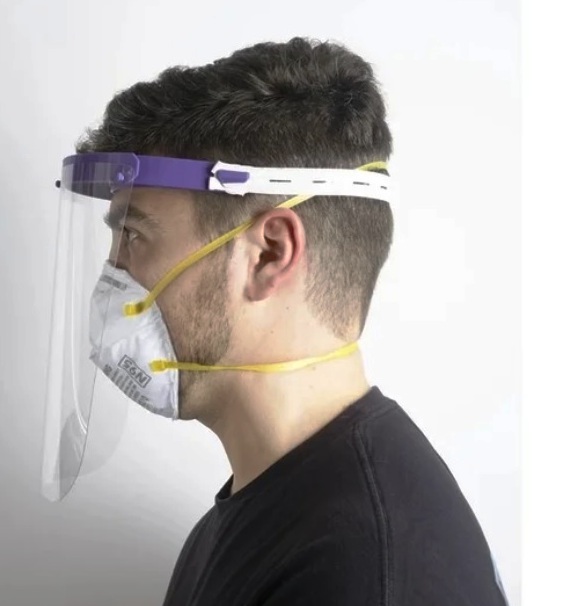 Swedish Body Massage treatments are accepted by the NHS in general and in particular by Cardiff & Vale (or see some other general health benefits) as hugely beneficial in reducing stress and anxiety.
CNHC registered and fully recognised by most insurance companies. The CNHC is a government sponsored registration body for complementary healthcare practitioners. The Department of Health advises all GPs to direct patients seeking Massage Therapy to seek out only CNHC (the Complementary & Natural Healthcare Council) registered massage therapists.
Swedish massage is accepted by Health Shield - please see their TCs.
Guidelines published by the National Institute for Health and Clinical Excellence (NICE) in 2009 recommends that patients with persistent, non-specific lower back pain have access to a choice of different treatments, including Swedish body massage. The NICE guidelines state that "The effect of a full body massage in patients with chronic lower back pain lasted at least a year after the end of treatment". It went on in s1.4.1 to advise GPs to "consider offering a course of manual therapy, including Swedish massage, comprising up to a maximum of nine sessions over a period of up to 12 weeks". The research went on to include chronic neck pain, migraine and cervicogenic headache. Swedish massage has long been accepted by the Cardiff and Vale NHS for reducing stress and anxiety.
The Royal College of Psychiatrists have recommended Swedish massage as a tool to ease the feeling of distress in Post Traumatic Stress Disorders (PTSD).

Traditionally, Swedish massage is done using a special massage carrier oil,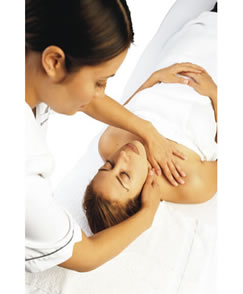 to allow better gliding, kneading and friction movements as well as relaxing effleurage strokes.
Swedish massage is especially recommended for muscular aches and pains, general health maintenance, well-being and could be very welcome at any time of year.

Some techniques that may be used in Swedish Body Massage are:
Soft tissue massage release, effleurage, kneading, lifting and gliding strokes
Deep tissue massage manipulation, with percussion, chopping & 'trigger' pointing
Lymphatic drainage massage
Swedish body massage Testimonials:
"World Class - Olympic standard.. I've visited City Marshall several times. Having ran in two Olympic Games and having a silver medal in one I'd say I've got some very credible knowledge and experience in world class massage therapy. I've had some of the best therapists in the world treat me in the past and I must say that Philip at City Marshall is one of the best therapists I've ever had. You get what you pay for and that's Olympic standard.... The best! I look forward to visiting again soon!"
Jamie Baulch, Welsh Olympic silver medalist 9 July 2015 - TripAdvisor
"I have enjoyed my visit to Marshall massage therapy clinic in Cardiff. He appears to have 20 years of great experience in sports injures, and pin-pointed my needs and addressed them within 15 minutes of seeing me. It is now two months later - and there is still totally no pain! We had two times a full hour session, and both times, I was given an extra 15 minutes or so of free time when we further discussed diet, nutrition, ways of stretching and general well-being. Marshall is an exceptional talent and you should seek him out on your visit to Cardiff."
Lyndhurst S London, 15 June 2015
"Fantastic massage. After reading so many different good reviews I decided to try a massage at City Marshall, Cardiff and was not disappointed! I had hip and shoulder problems and had seen various therapists in the past. Phillip took his time during the consultation to find out which areas were causing problems and I was particularly impressed with his broad knowledge of complimentary therapies/diet/nutrition/sport injuries/stretches. I also suffer from heartburn and he advised me to avoid certain foods. It s great to be able to have appointments at short notice and I would highly recommend Phillip as a complimentary therapist."
Amanda Evans, Carmarthen 3 January 2015 - on FreeIndex

"Plagued by neck and back pain, which persisted despite trying a range of different therapies and exercises, I was very pleased by the effect of just a couple of treatments at City Marshall. The care and attention, and ability to destress painful muscles, are outstanding - in fact I am amazed at what they can do.
My singing voice has been transformed by tension reduction in my back.
"
John Martin Evans, Cardiff 20 December 2014 - on
FreeIndex
"I would highly recommend Philip based on my excellent experience. I'm particularly impressed by how much information he gathers in order to really tailor the treatment to the individual. Most massage places I've been have felt quite generic and rushed where here is someone who offers a wealth of knowledge and obviously likes seeing positive results in his clients. Every massage/session has been very relaxing, informative and I've come away with obvious benefits. Excellent treatments."
Oliver Mc, Cardiff 30 October 2014 - on FreeIndex

"I booked massages for myself and my partner with Philip and we both greatly enjoyed the experience. Philip built in the time to get to know me and understand what I wanted, while recommending the best massage for me. I felt that Philip put a lot of effort into this which results in a very personalised service that best benefitted me. Philip took time to explain everything to me and check I was comfortable with the different things he used. The massage itself was fantastic. I asked for a relaxation focused massage as I had been going through a very stressful time, but with emphasis on my back and shoulder which had been causing me pain. Philip mixed oils together to best benefit my body which smelled lovely and added to the relaxed atmosphere with the gentle music too. I felt relaxed and invigorated at the same time afterwards, and my back was really improved for several weeks. I also found I slept better after the massage, with my body able to properly relax. Philip used towels sensitively to ensure I felt comfortable, and the bed used for the massage was comfortable too. I will certainly be returning. Overall I felt this massage gave good value for money, the session was full and personalised. My partner had a similarly excellent experience, with Philip recognising the tension and stress in his head and paying particular attention to this part of his body, which apparently made him feel much better afterwards. Overall, Philip was very therapeutic in his approach, and the experience was soothing, relaxing and continued to benefit us for several weeks. We are looking forward to returning soon."
Carmel Porter, Cardiff 3 June 2014 - on FreeIndex
Outstanding massage. I'm a fitness instructor and thought that I'd just have to 'live with' my constant aches, pains, strains and pulled muscles. After one visit to City Marshall for a sports massage, my back was SO much better. Since then I return as often as I can. Phillip uses a pressure pointing technique that relieved my knots and tension, my movement was instantly better and I could stand up straight! The essential oils are tailored to your personal requirements and smell divine. Phillip really knows his stuff, he describes what he's doing and how he is trying to relieve pain and strains. He also gives outstanding advice on posture and how to avoid injury and pain in the future. Would recommend to anyone who suffers with back, neck or shoulder problems, anyone who is involved in fitness to relieve muscle strain... also anyone who just wants a nice relaxing massage after a long week!
Lisa V Cardiff 3 September 2013 - on TripAdvisor
BEST MASSAGE IN WALES. I can't find praise high enough. Fantastic massage. Really hit the spot and the great release of muscle tension lasted for three full weeks, even after the first massage. Go there for pain relief and be prepared to learn from his advice. The therapist is very generous with his time and is very good with explaining in great detail (if you ask) what he is doing and why that is beneficial. Been going at least monthly and I feel great!
Becci J Chester 12 August 2013 - on TripAdvisor
We thought that being tourists and only in town for 3 days will mean that the massage will be short and business-like. Not at all! Marshall must have spent an extra twenty minutes with each of us, with detailed tips about posture and nutritional advice which were really educational. He managed to tell us more about our bodies and short-comings in 1 therapy session, than a life time of physiotherapists and chiropractors. We come often to the UK - and now we will make a visit to Cardiff a definite must! Very highly recommended
Jan Foster Pretoria 28 June 2013 - on TripAdvisor

Swedish massage with aromatherapy hot stones. The best one I ever had in Cardiff. Really enjoyed this treatment. Perfectly tailor made essential oil blend, from a selection of almost 150 essential oils. The massage itself was very relaxing, as he took the time and care to attentively listen to me and my requirements. A wonderfully therapeutic massage with the nice pampering touches one sometimes takes for granted. Thank you so much. I shall return for more - Sandy Cardiff 14 January 2012
Hot stones and aromatherapy Swedish massage. Really brilliant. Felt amazingly relaxed and healthy. Loads of benefits from the great nutrition advice and was shown a beneficial exercise routines. Marshall is MUCH more than just a massage therapist. Go there and enjoy! - ZoeRich Cardiff 22 December 2011
I tried the Swedish body massage (1 hour) to relieve stress and tension and it did work wonders! The foot reflexology and hay allergy treatment using essential oils was really effective! Am now well and would come back for another try! :) - Irisa Cardiff 26 July 2011
Very pleased with the Swedish massage treatment throughout. Excellent free facilities and great price
Charles Cardiff 18 Jan 2011
This was the first Swedish massage I have ever had and I really enjoyed it. I would definitely go again if I visited Cardiff more frequently. – Stephen Bristol 15 Dec 2015
It was my first Swedish massage ever, and was great. Was made to feel relaxed and at ease.
Laura Cardiff 1 Dec 2015
It was my first time having Swedish massage therapy I felt a little unsure with what to expect, but the great service and treatment made me feel right at ease and I left with high spirits.
David Cardiff 25 Nov 2015
… a lovely Swedish massage. Phillip was very professional, knew what he was doing, made sure he knew exactly what I wanted and kept checking, and was very informative and friendly. A very relaxing & enjoyable afternoon - Jenny Cardiff 2 Nov 2015
… not only was the swedish massage extremely relaxing and thoroughly professional, but Philip gave me really good advice on changing my diet [and] special exercises… – Sarah Cardiff 2 Nov 2015
Very good Swedish massage. Really excellent. I feel wonderful! – LJW Cardiff May 2015
Swedish Body Massage benefits may include:
Very profound mental and physical relaxation
A true sense of restored well-being & balance
A positive boost of energy and release of stress / tension
Maximising the supply of nutrients by increased circulation
Regulates blood pressure and may help in reducing cholesterol levels
Lymphatic drainage  and improved range of motion and muscle flexibility
Enhance the elimination of metabolic by-product (eg. lactic acid)
Improving muscle tone, cellulite and water retention
Loosening of tight muscles and connective tissues
Who can benefit from Swedish Body Massage?
Any body of any age regardless of physical condition or fitness
Stress, tension, anxiety, headaches, migraine and insomnia
Muscular spasms including stomach or lower body cramps
Muscular aches and pains: sciatica, knee & back pain etc.
Recovery from injury and from a training session
Rheumatism, Arthritis & digestive disorders
Repetitive Strain Injury & Carpal Tunnel
Tennis / Golfer's elbow & Tendinitis
Occupational & postural aches
Your Questions Answered
Why is a Swedish Body Massage different to a Sports Massage Therapy?

A Sports Massage treatment is especially good for those with specific injuries, postural problems and specific physiological conditions that need to be addressed. A Swedish massage is generally more soothing, with less attention paid to detailed deep tissue manipulation and is much more relaxing and balancing if there is no specific physiological requirement to use specific deep tissue neuro-muscular sports techniques.
Swedish massage is performed with oil and you may wish to UPGRADE* it by adding:
Aromatherapy foot bath – 15 minutes of instant soothing to those aching feet
Essential oils – a personalised Aromatherapy oil blend tailor made to suit your needs  
Thai Foot Massage – spend the first 30 minutes in the foothills of heaven
Aromatherapy body brush – 15 minutes of invigorating cleansing 
Shiatsu Facial Massage – 30 minutes of a blissful finale to an amazing routine
Herbal compress –  15 to 15 minutes: a special selection of dried herbs & essential oils
Piezo ultrasonic electricity – up to 15 minutes, using Quartz crystal stones
Reiki chakra Balancing – 15 to 30 minutes, for a deeper sense of harmony
Hopi Ear Candling – 30 minutes as final fine tuning 

Aromatherapy products – tailor made soaps, shampoos, creams, gels, facial sprays, after shaves and deodorants – carry the feeling home with you in a jar!
Prices are for reference only, as the treatment will be tailor made:
V.I.P. Swedish body massage with aromatherapy (90 minutes) £ 150
Premium Swedish full body massage  ( 60 minutes )               £ 100
upper body Swedish body massage   (45 minutes)                    £ 85
Swedish 'Pit Stop' Swedish body massage ( 30 minutes )        £ 70
each additional Swedish Massage UPGRADE*              £ 15  
KINDLY NOTE – BEST PREPARATION FOR A SWEDISH BODY MASSAGE:
CLOTHING: you may remain wearing your underwear or receive a disposable one for your Swedish massage
MEALS: avoid eating a heavy meal within 2 hours of the planned Swedish massage treatment
DIET: you are respectfully advised to avoid consumption of alcohol, caffeine and nicotine on the day of your Swedish massage treatment to allow better toxic by-product elimination
AFTER CARE: as a Swedish massage is generally both relaxing and balancing, you can normally return straight to work or drive home