Cardiff Reiki Chakra Balancing -
Reiki Therapy & Crystal Healing

The word Reiki (pronounced Ray-Key) comes from ancient Japanese and translates as 'Universal Healing Life Force Energy'. The Japanese word 'Ki', its Chinese counterpart 'Chi' as well as the Indian 'Prana' all refer to the highest vibration of electromagnetic energy which engulfs and surrounds the entire Universe. The Reiki healing energy force makes us the emotional, thoughtful and caring people that we are.

COVID-19 SPECIAL MEASURES: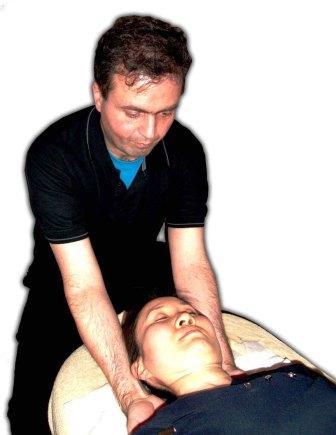 CNHC Registered and fully recognised by most insurance companies. The CNHC is a government sponsored registration body for complementary healthcare practitioners.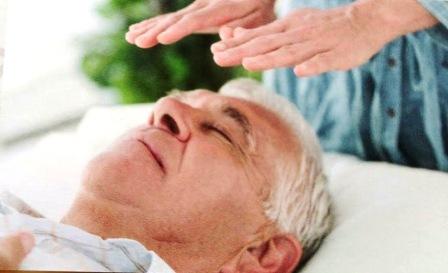 The Department of Health advises all GPs to direct patients seeking Reiki to seek out only CNHC (the Complementary & Natural Healthcare Council) registered therapists.
Reiki healing is accepted by Health Shield and Westfield Health - please see their TCs.
As Reiki is a pure and natural energy force, it can work to improve our daily life, our health and emotional well-being. Reiki can improve the effects of aromatherapy or conventional medicine as well as reduce the side-effects of drugs and harsh Chemotherapy or Radiology treatments. Reiki is not a form of massage treatment. Reiki is considered a way of promoting therapeutic healing.
Traditionally, the Reiki natural energy force is said to have seven main Chakra centres, flowing from the tip of our head to the base of our spine. Occasionally, the flow of this Reiki energy is blocked or hindered – thus the need for Reiki balancing and chakra healing.
To further enhance the balancing effect of the Reiki healing process, crystals may also be used. Traditionally, seven crystals will be picked, to represent all seven chakras. You will be offered the opportunity to choose any number of crystals that appeal to you prior to your reiki session. As the healing powers of the crystals are so intense, it is recommended to avoid longer than 30 to 40 minute exposure to crystals during a reiki treatment.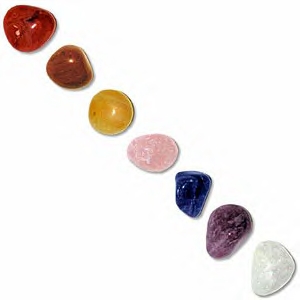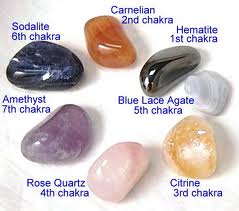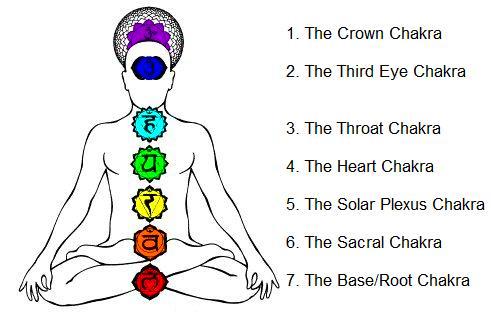 Reiki Cardiff Testimonials:
I would like to highly recommend Philip for his Reiki sessions.

Before I started my journey with Reiki, I felt very down and under and wasn't sure on how this was going to help me shift my energy and how the healing power could actually work.

He's a blessing to have in my life and has helped me not only heal and feel energised, but has also helped me understand why this is so important to our body, mind & soul. This is Self Love & Self Care!

Philip is very calm and accommodating, just a session with him will lift your spirit and give you a total new out look on life.

I fully embrace and enjoy my Reiki sessions with him, he really is a God sent.
Rekha Natha, Cardiff 17 December 21 Google

Phillip is an extremely knowledgeable and skilled therapist in many fields of therapy- including Reiki. I highly recommend Phillips reiki sessions to anyone wishing to achieve a higher state of wellbeing from physical, emotional/mental health, to relieve insomnia, physical pain, stress or simply just to re-balance, relax and put yourself back in check!
Maz Miller, Cardiff 28 Sep 2019 on Google

I have attended Phillip's reiki sessions numerous times to rebalance my energy and clear blockages. Personally, I always leave the session with a sense of relief, balance and feeling thoroughly relaxed.- both mentally and physically. Past sessions with Phillip have released energy blockages, followed by a fantastic nights sleep after struggling to get one. Today I left the session feeling completely revitalised and clear. Brighter eyes and tranquil state of mind.Reiki Treatment. I went to see Philip for a number of Reiki sessions at a time when I was suffering from a chronic illness. I had seen many people to try and help me heal and understand what was the cause of all my pain. Many of them gave me temporary relief but nothing seemed to have long-lasting effects. The effects of the Reiki were very different to anything else I had experienced. I'm not exactly sure how Reiki works, but I know that I felt very different after just a few sessions with Philip. I was much more tuned in to what I needed to do at any moment in time - in terms of how to think about things in a healthier and less destructive way, which enabled me to better cope with things. I found myself being led to information that helped me in a huge way, and after having trouble with making decisions for my whole life, I now know exactly what and when I need things without a doubt in my mind. It also has helped me hugely in a physical way. For the first few sessions, every time I came away, my pain initially felt worse, I was exhausted and even my mood was down for a day or so, but it was as if these feelings came to the surface from within which enabled them to be released, leaving me feeling lighter, happier and in less pain than before. There were many other benefits - I can't possibly write them all out on here! These Reiki sessions have played a huge role in helping me to overcome and cure a debilitating and completely incapacitating illness, which friends and family thought I was going to have for life. Thank you Philip!
Izzy A, Cardiff 20 June 2019 - on Trip Advisor


Holistic Healing. This lovely man is a true gentleman, offering treatments and helpful advice, he is like a wise owl...... The reiki and shiatsu is a little piece of magic in my busy life. I would highly recommend a visit.
161ssmith, Cardiff, 27 April 2017 - on Trip Advisor
An enlightening experience. I found Philip, (city marshall) while on the internet looking for somewhere I could get some relief for back pain, that I have had for quite a long time. I have several illnesses one being Multiple Sclerosis, which is the worry of my life, so I contacted Philip and made an appointment. It was the best decision I have made in such a long time. After the first session, my back felt so much better and to my astonishment I was now walking in a straight line. Before this, I was very unbalanced and would keep bumping into people while out. I am now on my third visit and things have improved greatly for my total health. Philip seems to love what he does and puts so much of his energy into each massage it makes you feel replenished. He has provided me with so much information dietary wise and is a very knowledgeable man. After years of popping pills, Philip has shown me that there are other natural ways of helping yourself and I can honestly say I feel so much better for taking his advise. I would recommend everyone to visit him at least once in their lifetime, he is a total gentleman who is brilliant at what he does!!
Wiccarian, Cardiff 7 January 2015 - on Trip Advisor
I have done a number of sessions of reiki and shiatsu with Philip. I feel much calmer and generally have a better type of energy as well.
Philip is very professional and he tailors a treatment to your particular needs.
All in all I would highly recommend Philip to anyone that I know.
Stephan Oram, Barry 5 January 2015 - on FreeIndex
With his expert care and professional manner, Philip seamlessly blends sports massage, Shiatsu and other complementary therapies, including dietary advice. His attunement with his clients' needs is second to none and his gentle and intuitive composure makes you feel relaxed and in extremely capable hands. I cannot recommend him highly enough. He has helped me with anxiety, IBS, a trapped nerve and all manner of other discomforts.

Katherine Nicholson, Cardiff 22 December 2014 - on FreeIndex


My wife and I have been visiting City Marshall for some years. Philip Marshall is an outstanding professional with a depth of knowledge and understanding. Very attentive and calm always affording dignity and respect. I have recommended City Marshall to my patients and they have all found the service professional and energising as well as the intervention being relaxing

Rashpal Singh, Cardiff 21 December 2014 - on FreeIndex


Best therapist in Cardiff, without a shadow of a doubt. I would highly recommend Philip based on my excellent experience. I'm particularly impressed by how much information he gathers in order to really tailor the treatment to the individual. Most massage places I've been have felt quite generic and rushed where here is someone who offers a wealth of knowledge and obviously likes seeing positive results in his clients. Every massage/session has been very relaxing, informative and I've come away with obvious benefits. Excellent treatments.

Oliver Mc, Cardiff 30 October 2014 - on TripAdvisor
Went for a sports massage and reiki healing after being recommended by a friend. Absolutely delightful, a very lovely man and such a delightful experience. I left feeling very relaxed and knot free, would highly recommend.
Jenny Davis, NHS Cardiff 7 April 2014 - on FreeIndex
I have always been interested in Reiki, so when I decided to give it a go, I researched the best practitioners and came across City Marshall. I was very impressed with the service and used it regular twice a week. I couldn't believe the transformation. Amazing Service
Nicola Sissons, Cardiff 3 April 2014 - on FreeIndex
Reike massage. My sciatica has flared up on me recently and I needed it to be in a good shape. I found Marshall Massage very helpful. The session was physically and spiritually healing and I desperately needed it.
Raya A London 27 October 2013 - on TripAdvisor
A very gentle atmosphere to experience. A very calming and stress free environment.
Philip especially is a very polite and informative individual who was most helpful. I would recommend City Marshall to anyone who is seeking a relaxing experience.
Daniel M Newport 22 October 2013 - on TripAdvisor
I attended City Marshall for a course of Chakra healing and Shiatsu massage. The whole experience was wonderful. This has to be the best therapeutic practice in the whole of Wales. Philip is the consummate professional and he certainly has some extraordinary gifts. I can wholeheartedly recommend this practice. Many thanks Philip.
Elaine Newcombe Birmingham 15 September 2013
One of the most relaxing hours in a long time. Never done anything like this before, but would again now. Very helpful.

Rob Osborne Tonypandy 8 September 2013- on FreeIndex
Excellent massage treatment. One thing that really makes City Marshall Massage stand head and shoulders above most other therapists I have seen on my travels, is his adaptability and willingness to tailor make a treatment to your own personal needs. You might be surprised to hear, but I had a 60 minute deep tissue sports massage followed by 30 minutes of ... Reiki ... and the combination was amazing. The muscle tension was all gone and I felt a huge release of blocked energy. I never thought that a massage can be equally energising and relaxing - but it can. Really fantastic therapist!
James C Chester 6 September 2013 - on TripAdvisor
Fabulous reiki treatment. City marshall massage is one of my favourite places to visit for alternative treatments. I have recently had several reiki treatments with Phillip and I have been thoroughly impressed with the quality and standard of treatment received. I was able to connect straight away with Phillip during my first session, which really helps if you are having reiki treatment as it helps the energy to flow more freely. He did identify several deep blockages within me but after several treatments with him these blockages have slowly been released and I really feel so much more calm, relaxed and re-energised after each treatment. I will most certainly be going back for regular top ups and am also keen to try out the many other fabulous treatments this practice has to offer. If you are looking for a great massage or any kind of alternative remedy then I would highly recommend city marshall, try it once and you won't want to go anywhere else.
Lisa T Cardiff 1 September 2013 - on TripAdvisor
My Reiki healing session was wonderfully calming. I was given the opportunity to choose a handful of crystals that seems to give me an even greater sense of inner peace. The whole building has a tranquil healing effect, the reiki treatment room is beautifully relaxing and the healing powers of Philip are very powerful. Certainly recommend a visit!
Tammy Sims Cardiff 16 March 2013
I was suffering with stress during the first trimester of my pregnancy and was given a session with City Marshall as a gift from my husband. I didn't know what to expect, but was calmed by the consultation. After discussing my symptoms, Philip was able to combine treatments to suit my needs. I had a mixture of Reiki and Shiatsu and can honestly say that it was such a relaxing and calming hour. The feeling stayed with me all day, and I can't wait to return to City Marshall.
Rhiannon Williams Cardiff, 15 March 2013
It took me no time at all to relax in the peaceful surroundings and the mellow reiki music. Marshall has tremendous reiki healing powers and his extensive knowledge of shiatsu acupuncture points is spectacular. We have both booked in for another session already and are still very mellow three days after our reiki treatment :-)
Samantha Cardiff, 22 July 2012
The Reiki treatment was very professional. I felt warmth all over the body and feeling a lot of frozen stress disappear. I felt relaxed and a feel good factor. Seen light and colours. I will recommend this Reiki and Shiatsu to all my friends.
Irenke Herbert Cardiff, 7 March 2012
My various experiences of complementary therapies at City Marshall, included Reiki and therapeutic massage, have all been the best ever. On each visit I experienced deep relaxation. After one Reiki treatment I can recall feeling completely chilled out until the following day which was quite remarkable. I went home feeling as if I'd just returned from two weeks in the sun! 
I felt I was in the safe, extremely experienced hands, of a skilful complementary therapist who has invested time and energy studying Reiki therapeutic skills from various Masters around the world. After visiting numerous health spas over the years, City Marshall tops the lot! I won't be going anywhere else from now on.
Rita Stefanson Cardiff, 27 August 2011

… Philip seemed to pin-point the areas which cause me problems which demonstrate his ability in Reiki Cardiff – Lucy 27 March 2011
The reiki session flew by and I was left feeling very profoundly relaxed. His Reiki healing hands are wonderfully powerful. I feel so much better. – Mark Cardiff 1 Nov 2015
I had Crystals plus Reiki chakra balancing. Very relaxing and extremely worthwhile, I would recommend it to anyone wanting reiki in Cardiff -

Emma Hamilton-Smith

, 22 Sep 2015

Very professional Reiki treatment, excellent client care and brilliant massage. Healing Hands Cardiff SDP June 2015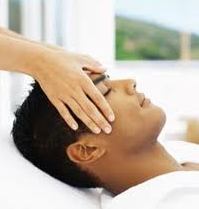 Some techniques that may be used in Reiki Healing are:
Very light placement of hands along said Chakra centre, as well as the shoulders, elbows, knees and ankles. These hands will remain in place for up to 5 minute periods.
Reiki benefits may include:
A sense of goodness, grounding and well-being
A positive boost of energy and release of stress / tension
A true sense of restored health, balance & harmony
Profound mental and physical relaxation
Who can benefit from Reiki Healing?
Any body of any age regardless of physical condition or fitness
Stress, tension, depression, anxiety, SAD, headaches, migraine and insomnia
Many and various other conditions


Your Reiki Healing Questions Answered
Do I need to be religious / is reiki a belief system?

First, no, you do not need to 'believe' in the reiki treatment to receive reiki benefits, as the power of Reiki is self-driven and it will flow to the places where it is needed. It does, however, help if you trust in the reiki practitioner and accept that they aim for 'good' and for your betterment.
Reiki is not a religion, although it does have a spiritual nature. In the same way that one may benefit from Acupuncture, Acupressure, Shiatsu and Thai massage – the benefits of Reiki are to be judged by its results.
Does reiki involve any inappropriate hand placement in the sacral area?
Absolutely not. The lower-most chakra is the sexual organ and it is called the 'Base' or 'Root' chakra. This can easily be addressed and balanced with Reiki by suspended hands, about 3 to 4 inches away from your body or by hand placement in a direct line away from this area.
Reiki is performed without oil and you may wish to UPGRADE* it with:
Crystal Chakra Stones

– an added fine tuning to your Reiki treatment

Piezo ultrasonic electricity – add this healing touch for a deeper Reiki relaxation
Aromatherapy vaporiser – a tailor made blend of essential oils vaporised in the room
Aromatherapy foot bath – 15 minutes of instant soothing to those aching feet
Thai Foot Massage – spend the first 30 minutes in the foothills of heaven
Shiatsu Facial Massage – 30 minutes of a blissful finale to an amazing Reiki routine
Hopi Ear Candling – 30 minutes as fine tuning - before or after your Reiki session
Foot reading – 5 to 15 minutes: a journey of discovery for both of us
Aromatherapy products – tailor made soaps, shampoos, creams, gels, facial sprays, after shaves and deodorants – carry the feeling home with you in a jar!

Prices are for reference only, as the Reiki treatment will be tailor made:
Full V.I.P. Reiki  (75 minutes)        £ 115
Premium Reiki (60 minutes)          £ 100
Full body Reiki     (45 minutes)     £ 85

Upper body Reiki   (30 minutes)  £ 70
each additional Reiki Upgrade*    £15
KINDLY NOTE – BEST PREPARATION FOR REIKI:
CLOTHING: you may wear ANY clothing you wish during a reiki healing treatment
Please remove any METALIC jewelry, including ear rings and belts prior to the start of the reiki treatment
MEALS: avoid eating a heavy meal within 1 hour of the planned reiki healing treatment
DIET: you are respectfully advised to avoid consumption of alcohol, caffeine and nicotine on the day of your reiki healing treatment to allow better toxic by-product elimination

AFTER CARE: as Reiki healing is very grounding and balancing as well as being relaxing, you could return to work or drive home as usual