Cardiff  Exfoliating Body Brush
Wraps and Facial Masks
Smooth away dulling surface debris while restoring vital nutrients to tired skin. Reduce cellulite, stimulate circulation, decrease water retention, exfoliate and invigorate your entire body. An Aromatherapy based exfoliating body brush is an excellent preparation to a luxurious Aromatherapy massage or Hot Stones Therapy and a vital ingredient in any indulgent V.I.P Spa treatment.
An Aromatherapy Body Scrub, customised with a personalised selection of essential oils specially selected for your own body and health needs, is extremely beneficial for relieving muscular aches and pains, is deeply cleansing and detoxifying. It will help to smooth, hydrate and nourish your skin, stimulating better blood circulation, encouraging endorphin release and aiding lymphatic drainage as well as reducing cellulite and water retention.
An essential ingredient in any aromatherapy body scrub is DEAD SEA SALT. A unique blend of minerals that is only found on the shores of the Dead Sea – the lowest place on earth, at 1500 feet and almost 400 metres below sea level.
Another highly nourishing ingredient is whole or slightly rolled oats. These are highly moisturizing to the skin and contain vitamin E, magnesium and selenium.
A body wrap, with Aloe Vera gel and seaweed could follow this treatment or could replace it. Body wraps are much more relaxing and calming as the gel used is less coarse. The effectiveness of the body wrap treatment is due to the combination of its detoxifying natural minerals and the natural sweating process which sheds dead skin tissue as well as unnecessary interstitial fluid.
PRICE
Only £15 as an UPGRADE to almost any other treatment.
Kindly note that the additional time required will also be charged for – approx. 20 minutes

CNHC Registered and fully recognised by most insurance companies
The CNHC is a Government sponsored registration body for complementary healthcare practitioners. The Department of Health advises all GPs to direct patients seeking Aromatherapy to seek out only CNHC (the Complementary & Natural Healthcare Council) registered therapists.
Aromatherapy is accepted by Health Shield and Westfield Health - please see their TCs.
EXCLUSIVE SALE OF DEAD SEA PRODUCTS
Dead Sea Bath Salts & Body Scrub
Exclusive to City Marshall, a tailor-made Dead Sea Salt mix with 85% pure Dead Sea salt, 15% coconut milk powder and 5% bicarbonate of soda - to fight Water Retention, Cellulite, deeply moisturize, replenish nutrients and minerals.
ONLY £15 per 400gr pot
Dead Sea Mud Body Wrap

Packed fresh at source - use to fight cellulite and water retention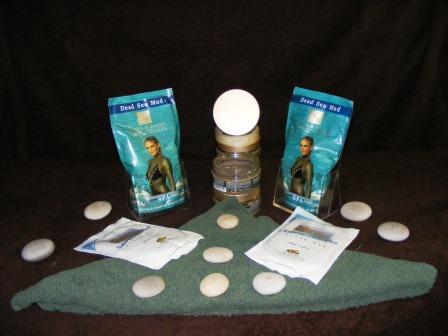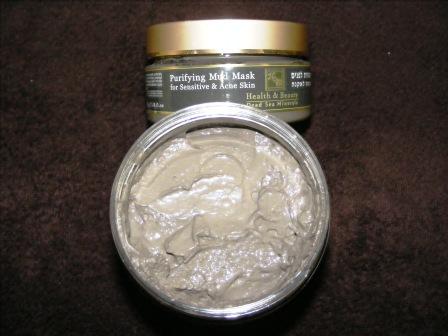 The Dead Sea mud is used for therapeutic purposes on the hair and body. This mud mask possesses unique medicinal qualities and may benefit various skin diseases. Dead Sea mud may also be used for preventive purposes. These Mud products contains 26 minerals, such as magnesium, calcium, potassium, chlorides, zinc, lithium, chromium, iron, iodine and barium. You are given an opportunity to experience the outstanding healing properties of this wonderful product. Dead Sea mud wraps are used for treatment of psoriasis, eczema, dermatitis, fungal infections and other skin diseases. It is highly effective in reducing Water Retention and Cellulite. Dead Sea mud is also effective in cases of arthritis and rheumatism. The mud mask diminishes tension in the muscles and the nervous system and also has a positive influence on the peripheral nervous system and is essential in maintaining a healthy cell metabolism.
Use of the Body Wrap:
Immerse a closed package in hot but not boiling water until made warm. Prior to a bathing or a showering session, apply the body wrap on the body and hair or to required areas only and leave for 20 to 30 minutes. Rinse the wrap away with warm water. Complete the treatment with one of our fine aromatherapy lotions, creams or gels.

Once opened, you may keep the reminder of the package in the fridge for up to 30 days.

Attention! The BODY WRAP is not suitable for use on the face.

PRICE:
Only £25 for 500gr. (rrp. is £55)
£30 for 600gr. packs (rrp. is £60)