Cardiff Clinical Reflexology and
Award Winning Foot Treatments
Reflexology is a clinically proven treatment, which is accepted by the NHS in general and in particular by Cardiff & Vale (or see generally). Reflexology is actively promoted by the Cardiff Valindre Cancer Centre and is highly recommended for cases of depression and anxiety. See the clinical research done on Reflexology by NICE on Supportive and Palliative Care in 2004 pp. 153-158 as well as the reflexology recommendations by Cancer Research UK. There is strong clinical evidence to show the benefit of reflexology in the treatment of diabetes.

COVID-19 SPECIAL MEASURES:
SEE OUR CORONAVIRUS RESPONCE.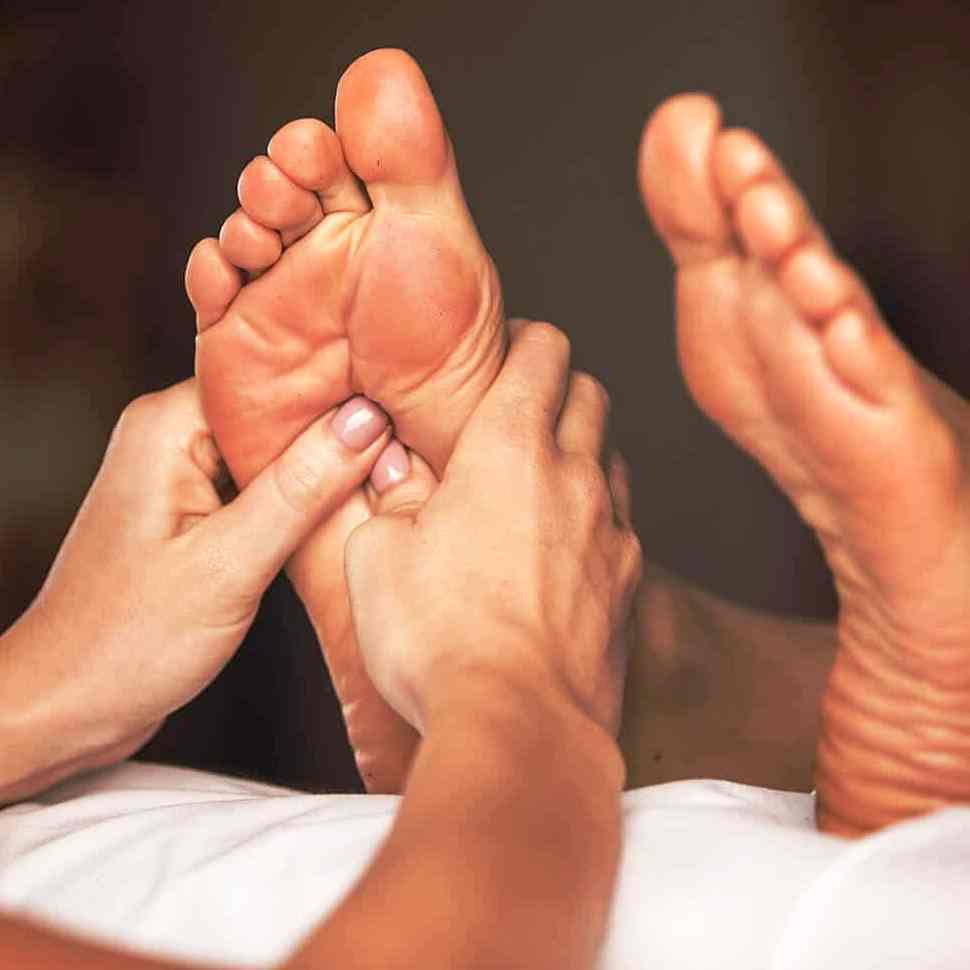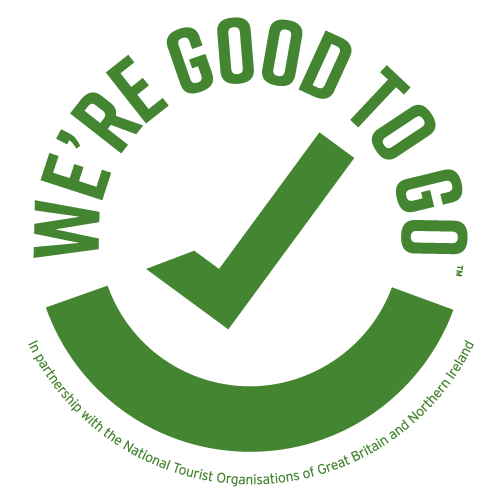 There is strong evidence to show the effective use of reflexology for people suffering with anxiety. The University of Portsmouth in 2011 showed a strong benefit in the use of Foot Reflexology in treating acute pain - especially Migraine pain and headaches. Ten minutes of Hand Reflexology were shown to reduce pain and anxiety by over 50%.

See our specialised section of PREGNANCY and IVF Fertility Support Reflexology.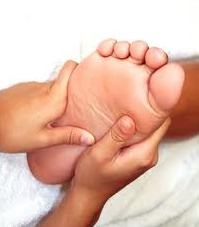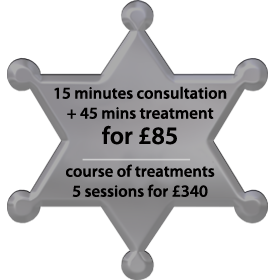 Foot Reflexology is a blessing for those weary and tired feet. Your feet hold not only plenty of tension and stress, but also a secret map of your entire body. Reflexology is the Holistic skill of utilizing this body 'mapping' and addressing health issues in other corresponding parts of your body as if by 'remote control'.

CNHC Registered and fully recognised by most insurance companies. The CNHC is a government sponsored registration body for complementary healthcare practitioners.

The Department of Health advises all GPs to direct patients seeking Reflexology to seek out only CNHC (the Complementary & Natural Healthcare Council) registered Reflexologists.
Reflexology is accepted by Health Shield, Westfield Health & Simply Health- please see their TCs.
Guidelines published in 2014 by the National Institute for Health and Clinical Excellence (NICE) recommends that patients with Multiple Sclerosis have access to a range of Complementary therapies, including Reflexology. The benefits of Reflexology were further affirmed in the Int. MS Journal in 2006 and by the MS Trust Reflexology Benefits in 2013..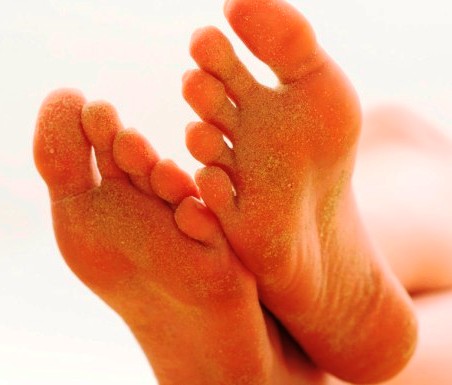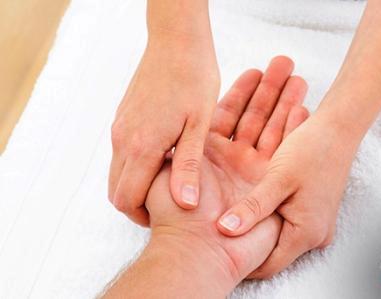 The Royal College of Psychiatrists have recommended Reflexology as a tool to ease the feeling of distress in Post Traumatic Stress Disorders (PTSD).
Reflexology has been shown to be especially beneficial in managing lymphoedema after breast cancer treatment.

Reflexology is also highly effective in relieving early asthmatic symptoms, hay fever and allergies. Best Hay Fever relief at our Cardiff centre, could be achieved by combining Reflexology and Hopi Candle treatments with the use of a specialised blend of Aromatherapy essential oils at home on a daily basis.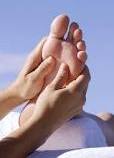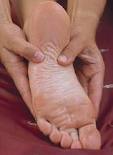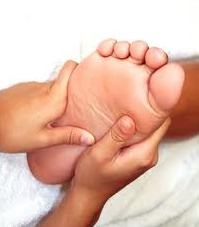 Using a tailor made aromatherapy cream to suit your personal needs and a specific sequence of thumb pressure, you can expect to 'dance' away from the Reflexology session as if you were given a new pair of feet. Reflexology achieves this by stimulating any blocked and stagnant energy and transforming it into a boost of positive rejuvenation.
All the body's 'reflexes' are represented entirely in both feet. They are also represented in both hands. Both Foot and Hand reflexology are especially recommended for the warm summer days, after a long day of shopping, as it promotes a sense of refreshing harmony. 


Reflexology Cardiff Testimonials:
Reflexology treatment. Very informative, very interesting and have already began to implement many of the health tips given to me in my daily life :) Great treatment too, I definitely felt better in the days following.
Amily and Dan, Manchester 17 November 2018 -
on TripAdvisor


Reflexology for perfect sleep
. Do yourself a kindness and visit Marshall Massage when in Cardiff. I have often needed to attend many specialist clinics for my various ailments. Without doubt, Marshall combines a wonderful array of knowledge with a genuine caring touch. After three reflexology sessions, my insomnia and panic attacks are radically reduced and I feel full of vital life energy. I only wish I found this massage
clinic many years ago, as it would have saved me a lot of money. A true gem.
Alison James Swansea, 17 June 2015-
on FreeIndex
Best therapist in Cardiff, without a shadow of a doubt. I would highly recommend Philip based on my excellent experience. I'm particularly impressed by how much information he gathers in order to really tailor the treatment to the individual. Most massage places I've been have felt quite generic and rushed where here is someone who offers a wealth of knowledge and obviously likes seeing positive results in his clients. Every massage/session has been very relaxing, informative and I've come away with obvious benefits. Excellent treatments.

Best treatment I ever had. Highly recommend that you seek out Marshall even if you only have a short stay in Cardiff. The way he read my body and informed me of all my bad habits and past injuries were amazing. Without a single word from me, he was able to pick up on a bad car crash 15 years ago, carpal tunnel syndrome and problems with my lymphatic glands. I was only expecting a 'pamper' and relaxing massage - but Marshall was able in one short session to give me such an amazing insight and so many wonderful tips about posture and nutrition - that I have actually returned back twice already (from Birmingham!) and also referred two close friends. Be sure to ask for Philip by name. He has 18 years of expertise especially in Shiatsu and Acupuncture.

Jane H, Birmingham 26 September 2014 - on
TripAdviso
r
Suffering from numbness in feet due to diabetes, over several sessions of reflexology, really did help improve circulation in my feet. Really helps to relieve the stresses of work. Thanks Philip.
Richard Rump, Cardiff 1 April 2014 - on TripAdvisor
Although at first highly dubious of reflexology, I'd had enough of my symptoms and so researched options. Having read Philip's reviews, I thought I might as well give it a whirl - what's the worst that can happen - £70 down the drain or you might just be sorted. After 4 months of treatment I am happy to report that Philip does what it says on the tin, and that no money entered Cardiff's sewer system. Philip is everything you'd expect - friendly, interesting, knowledgeable and accommodating - but crucially he will analyse your problem and fix it.
Myfanwy, Cardiff 28 March 2014- on FreeIndex
Superb and attentive massage / reflexology. What can I say that isn't superlative. Phillip knows his stuff and knows how to explain what he's about and why. I had taken a serious fall with incredibly painful ribs and related muscles. The massage and oils worked a treat in returning mobility and reducing the bruising. His reflexology also identified a posture problem (without any promoting I must add) that I have had on/off for years. Looking forward to returning to Phillip to work on this too.
Susan B Cardiff 6 September 2013 - on TripAdvisor
Best Reflexology in Wales. Reflexology away from home can always be hit and miss. But Marshall was certainly a Hit – with us both. His many years of expertise shine through and although his main specialty is Shiatsu acupressure, he combines those skills to achieve a great overall highly effective reflexology. As many people have already indicated, despite being from out of town, you get treated to a very generous amount of extra consultation time beyond the allocated 1 hour treatment. Not only very effective, but also highly interesting observations – both medical and nutritional. I don't visit Cardiff often, but when I do, I shall certainly return for another reflexology treatment!
George R Manchester 9 August 2013 - on TripAdvisor
One of the huge benefits of visiting Philip is that he can switch techniques when needed, as he is qualified in many therapies. Since [my sports therapy treatments] I have also visited several times for reflexology which was extremely relaxing and helps keep my body in balance.
David Lewis Cardiff 24 March 2013
I was suffering with stress during the first trimester of my pregnancy, and was given a session with City Marshall as a gift from my husband. I didn't know what to expect, but was calmed by the consultation. After discussing my symptoms, Philip was able to combine treatments to suit my needs. He was gentle, and assured me that he would not go near my abdominal area. I had a mixture of Reiki, Shiatsu and Reflexology, and can honestly say that it was such a relaxing and calming hour. The feeling stayed with me all day, and I can't wait to return to City Marshall
Rhiannon Williams Cardiff 15 March 2013
Philip certainly cares and adds aromatherapy blends as well as some elements of reflexology to the over all effect. My back pain is now much reduced and I am much calmer at work. Highly recommend this blend of therapy to anyone with lower back pain or lumbago.
James Baker Cardiff 29 January 2013
A long over due thank you to Philip. My husband and I had a combination of Shiatsu and reflexology to support our (5th) IVF treatment. We have tried for almost 8 years and almost gave up. Philip was extremely understanding and informative. He guided us both throughout our year together and gave us a wonderful insight into healthy eating, better sleep hygiene, exercising and of course - his amazing treatments. He is an exceptional therapist and we can not praise him highly enough.
Sue Factor, Cardiff reviewed City Marshall on 6 December 2012
Marshall's Reflexology technique is very clinical - not quite the foot massage that one expects - but extremely beneficial. I am hooked and have recommended it to all my mates at work.
Chloe Jones Cardiff, 11 August 2012
My reflexology session was very enjoyable.
All you can ask for from a professional reflexologist and the facilities were fantastic. Felt very chilled and balanced for days. Excellent reflexology and extremely good value. If you are looking for a reflexologist in Cardiff, and like the added spa pampering touch - this is the best Reflexology session I have ever had. They also do Vertical Reflexology - which is very effective, in even very short sessions. Thank you
.
Bethan Cardiff, 22 February 2012 - Google Maps
Had a reflexology session at their Queen
street clinic. Very effective and enjoyable. Thank you
.
Denise Cardiff, 15 February 2012 - Google Maps
Reflexology pressure points [was] fascinating and wonderfully relaxing. Marshall's technique is superb and his many reviews and certificates are certainly testimony for his abilities and therapeutic skills. My partner was equally impressed with his own Reflexology and shiatsu treatments. The best massage I have ever had in Cardiff. Thank you. Sam L Cardiff, 25 January 2012
Exceptional treatment. Really very effective. Suffered from insomnia and huge amount of stress, there-from. 4 reflexology treatments so far, and I am already enjoying wonderfully peaceful sleep and the aromatherapy mix I was given is certainly addressing my daily stress. Highly recommend to any one who really needs a personally tailor made treatment - Rob Tin Pontypridd 22 October 2011
I had a lovely reflexology treatment with Philip this week.  His hands were really warm and the treatment was comforting and reassuring.  I would be happy to have another treatment with Philip
Terry-Anne James-Davies Cardiff 7 October 2011
I went in feeling weary and ragged - Philip's reflexology treatment revitalised me. I highly recommend Philip as a massage therapist. He was able to identify and address a number of problem areas. My sinuses dried up for the first time in two weeks by the time he was finished working on one foot! Philip is very knowledgeable and has the ability to tailor treatments to the receiver. I plan on being a regular client. Kelly Hayward Cardiff 2 August 2011

The foot reflexology and hay allergy treatment using essential oils was really effective! Am now well and would come back for another try! :) Irisa Cardiff 26 July 2011

I found Philip to be highly professional during my 60 minute Reflexology treatment. I was totally relaxed and he pinpointed areas for me to keep an eye on in the future. I will definately return for further reflexology treatments - Emma Cardiff 15 May 2011
… I had been in pain for years. [The day after the Reflexology session] that pain had totally disappeared and I have felt a deep total sense of relaxation and calmness, lots of energy and alertness after eight years of medication. – Zarina Cardiff 30 March 2011
Reflexology was extremely relaxing and it pinpointed areas which need some further work.
Nicla Cardiff 1 Feb 2011
… very professional Reflexology and explained everything that he was doing and why and I felt completely relaxed after the Reflexology session. I'd definitely recommend him.
Sarah Cardiff Sep 2015


Some techniques that may be used in Foot and Hand Reflexology are:
Soft tissue release & gentle kneading performed dry or with minimal cream
Deep tissue manipulation & targeted use of reflexology points
Energy balancing by following your Sen Meridian lines
Lymphatic drainage foot massage
Foot and Hand Reflexology benefits may include:
Detailed research in 170 reflexology studies from 21 countries shows that Reflexology is effective, impacting a variety of physical and psychological concerns (
the research is detailed here
)
Creates relaxation: From the moment the reflexologists hands start their work, the relaxation begins as shown in research using EEG brain activity. All together, 24 studies demonstrate reflexology's relaxation effects.
Reduces pain: Pain reduction following reflexology work is documented in 27 studies including research showing impact on individuals of all ages and health states. Helps create a positive boost of energy and release of stress / tension.
Ameliorates health concerns: Research shows that reflexology work helps individuals of all ages with some 85 health concerns ranging from aggressive behaviour in children to urinary concerns of the elderly.
Improves blood flow: Separate studies show that reflexology work increases blood flow to the feet, brain, kidneys and intestines. Maximising the supply of nutrients by increased circulation.
Aids post-operative recovery: Reflexology work aids recovery after surgery as shown by several studies, reducing pain and lessening the use of post operative analgesics.
Impact on physiological measures (eg. blood pressure and cholesterol regulator in measurements ECG, EEG, and fMRI). Reducing water retention & cellulite, especially around the feet & ankles. Helps Lymphatic Drainage and improved range of motion and muscle flexibility. Enhance the elimination of metabolic by-product (eg. lactic acid) and loosening of tight muscles and connective tissues.
Enhances medical care: Reflexology helps where nothing else can for many: phantom limb pain sufferers, neuropathy patients, and haemodialysis patients to name a few.
Benefits mental health: Research demonstrates that reflexology can reduce depression (11 studies) and anxiety (9 studies) as well as inducing a true sense of restored well-being & balance.
Complements cancer care: Pain, nausea, vomiting, and/or anxiety eased for chemotherapy patients following reflexology work as shown by16 studies from 7 countries.
Eases pregnancy, delivery and post-partum effects: Women who received reflexology experienced shorter labour times and used less analgesia. In addition, reflexology showed a positive impact on postpartum depression, anxiety, urination and bowel movements.
Who can benefit from Foot and Hand Reflexology?
Any body of any age regardless of physical condition or fitness
Stress, tension, anxiety, headaches, migraine and insomnia
Muscular spasms including stomach or lower body cramps
Muscular aches and pains: sciatica, knee & back pain etc.
Recovery from injury and from a training session
Rheumatism, Arthritis & digestive disorders
Repetitive Strain Injury & Carpal Tunnel
Tennis / Golfer's elbow & Tendinitis
Occupational & postural ache


Your Questions Answered
Why is Reflexology different to a regular massage?

Regular or Swedish massage treats the entire body and uses oil as a lubricant. Reflexology is a Holistic treatment that focuses on either both feet or both hands and by applying controlled thumb and finger pressure to 'reflex' points on these parts, the entire body can be treated.
Is Foot Reflexology different to a Thai Foot Massage?
Foot Reflexology is much more clinical and healing. It follows a very rigid pattern and in terms of therapeutic benefits is really second to none. Thai Foot Massage is much more Holistic in its approach and pampering in its application. Thai Foot Massage also incorporates work on the calf muscles and knees as well as the ceremonial 'foot bath' and wooden 'stick'.
Reflexology will be performed oil-free and you may wish to UPGRADE* it by adding:
Aromatherapy foot bath – 15 minutes of pure indulgence
Foot reading – 5 to 15 minutes: a journey of discovery for both of us
Hot or cold stone therapy –  'cozy' toe stones and hot / cold trigger pointing
Herbal compress –  15 to 15 minutes: a special selection of dried herbs & essential oils
Shiatsu Facial Massage – 30 minutes of a blissful finale to an amazing routine
Hopi Ear Candling – 30 minutes as final fine tuning 
Reiki chakra Balancing – 15 to 15 minutes achieving an even deeper sense of harmony
Piezo ultrasonic electricity – up to 15 minutes using Quartz crystal stones
Aromatherapy products – tailor made soaps, shampoos, creams, gels, facial sprays, after shaves and deodorants – carry the feeling home with you in a jar!
Prices are for reference only, as the reflexology treatment will be tailor made:
V.I.P. Foot Reflexology (60 mins)  £ 100

Premium Foot Reflexology (45 min) £ 85

Short Foot Reflexology (30 min) £ 70

'Pit Stop' Hand Reflexology (15 min) £58

each reflexology UPGRADE*           £ 15 


BEST PREPARATION FOR YOUR REFLEXOLOGY TREATMENT:                              

CLOTHING: you may wear ANY clothing you wish during your reflexology treatment
MEALS: avoid eating a heavy meal within 2 hourS of the planned reflexology treatment
DIET: you are respectfully advised to avoid consumption of alcohol, caffeine and nicotine on the day of your reflexology treatment to allow better toxic by-product elimination
AFTER CARE: as Foot & Hand Reflexology is generally energizing and stimulating, you may return to work or drive home as usual