Indian Head Massage Cardiff
Indian Head Massage focuses on the upper back, shoulders and neck, as well as the scalp and face.

Please refer to the "Your Questions Answered", below, to contrast it with the Shiatsu Facial Massage.
See our specially tailor made treatments for neck pain, shoulder pain and Tennis elbow pain.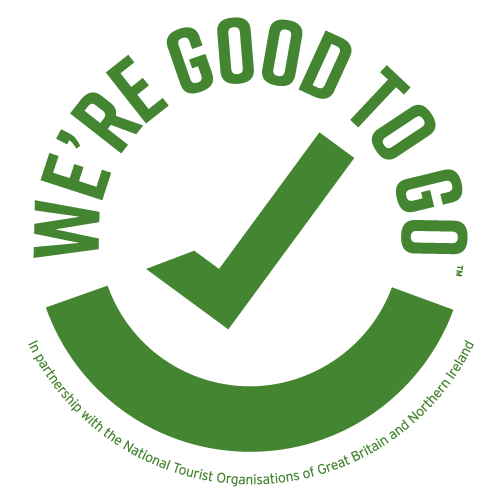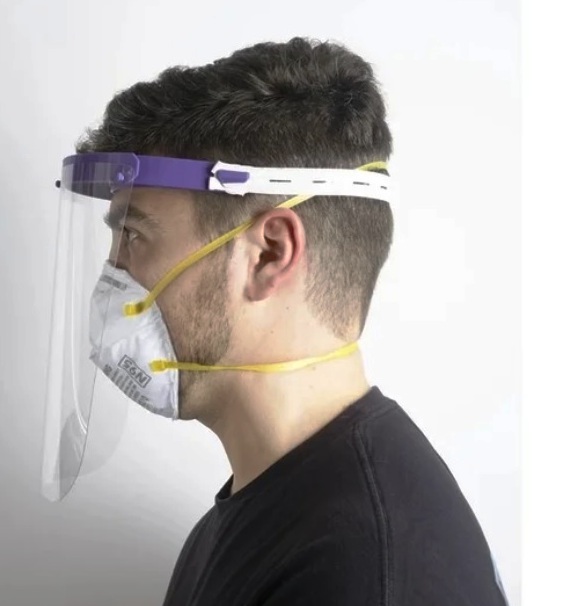 Can I have a face massage during COVID-19?

During the coronavirus epidemic, our clients are discouraged from having a face massage, as the face is considered a "Highest Risk Zone" area. The classic Indian Head Massage will have 30 minutes work on the back, neck and shoulders, with only up to ten minutes work on the actual head. If you are not coughing/sneezing (including seasonal allergies etc) and following our consultation, we both feel that trigger point therapy and a limited amount of scalp / temple work could be beneficial, you will be instructed to wear a 3-ply face mask, while that segment is being carried out. This segment will certainly not last more than ten minutes.
Contrast our Indian Head massage with our Full Body massage - Cardiff.
CNHC registered and fully recognised by most insurance companies. The CNHC is a government sponsored registration body for complementary healthcare practitioners.
The Department of Health advises all GPs to direct patients seeking Massage Therapy to seek out only CNHC (the Complementary & Natural Healthcare Council) registered massage therapists.
Indian Head Massage is accepted by Health Shield and Westfield Health - please see their TCs.

Indian Head Massage is profoundly powerful and extremely invigorating in allowing a duel sense of feeling stimulated / energised while also experiencing relaxation and fine balancing.
The Indian head massage can incorporate elements of sports massage or even sports therapy.
As demonstrated in this short video.


As this massage is very practical, an Indian Head session as short as 30 minutes can easily be done on the upright chair, while leaning into the specialised stool, below. This is more commonly known as Seated Office Massage. This massage stool can also be used with pregnant women in the later stages of their pregnancy.
Indian Head Massage is especially recommended for the warm summer days, as the yoga assisted stretches and the oil-free routine actually promote a sense of refreshing harmony.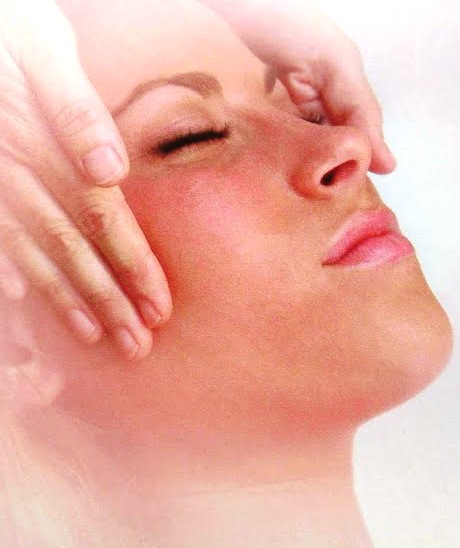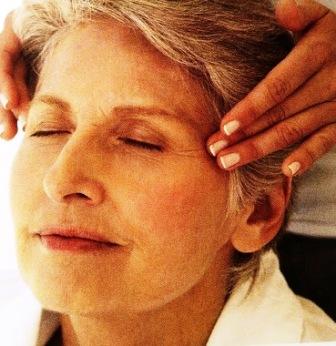 Indian Head Massage client testimonials
I just wanted to let you know that my back and neck are so much better. From crying with the pain before seeing you, to enjoying going to the cinema last night, its just fantastic! I bought the pillow you said about from Argos and it feels good for my neck and back. Thanks to you I am getting to have a normal life and we will never be able to thank you enough.
Julie Timothy, 4 July 2015- via text
I have had 3 sessions so far with Phillip, who is treating me for back problems which are very painful. After the first session, the constant pain in my arm had lessened significantly; after 3 sessions, I am now able to sit comfortably and in different positions. I have also been able to discuss nutrition and posture with Phillip. The first couple of massages were a little painful as my muscles were in such poor condition, but the massages themselves are becoming more relaxing now as the muscles are mending. I'm very impressed, and I think that the treatment is working well. I intend to keep up with regular maintenance massage once the immediate problem is resolved.
Rhian Atkin, Cardiff 28 December 2014 - on FreeIndex
My wife and I have been visiting City Marshall for some years. Philip Marshall is an outstanding professional with a depth of knowledge and understanding. Very attentive and calm always affording dignity and respect. I have recommended City Marshall to my patients and they have all found the service professional and energising as well as the intervention being relaxing.
Rashpal Singh, Cardiff 21 December 2014 - on FreeIndex
I had bad whiplash from a sports injury, with much reduced neck movement and severe headaches. As I was working near Cardiff, I opted to see Marshall. We only had 3 sessions together and I saw a rapid improvement from the initial consultation. Although I live in London, I have recommended him to all my friends and colleagues and intend to visit him at least monthly. Excellent service, a genuinely caring professional with bags of experience. You must visit him
Caroline N London 16 November 2013- Yell.com
Lovely Shiatsu facial massage and very relaxing hopi ear treatment. They know how to treat each individual person according to their personal needs and wants. Would definitely recommend and go again!
Gemma Green, Cardiff 24 October 2012
Some techniques that may be used in Indian Head Massage are: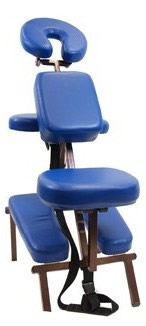 Soft tissue massage release, effleurage & gentle kneading performed oil-free (dry)
Deep tissue massage manipulation, frictions and percussion  
Lymphatic drainage massage
Some Yoga stretches
Indian Head Massage benefits may include:
May stimulate hair growth
Mental and physical relaxation
A true sense of restored well-being & balance
A positive boost of energy and release of stress / tension
Maximising the supply of nutrients by increased circulation
Regulates blood pressure and may help in reducing cholesterol levels
Lymphatic drainage  and improved range of motion and muscle flexibility
Improving muscle tone, cellulite and water retention
Loosening of tight muscles and connective tissues
Who can benefit from Indian Head Massage?
Any body of any age regardless of physical condition or fitness
Muscular aches & pains: including neck, shoulder & back pain
Stress, tension, anxiety, headaches, migraine and insomnia
Rheumatism, Arthritis & digestive disorders
Repetitive Strain Injury & Carpal Tunnel
Tennis / Golfer's elbow & Tendonitis
Occupational & postural aches
Your Questions Answered
Why is this different to a Swedish massage?

A Swedish massage is generally more relaxing, with more attention paid to muscle tissue manipulation. It will certainly be done on a massage couch and include oil. An Indian Head Massage treatment is more practical in nature, oil free and very functional. It is especially good for those who would like to achieve a sense of well-being and balance while also feeling re-energised. As Indian Head Massage does not use oil, you will be able to walk away feeling revitalised, happy and ready to face the world with a newly found sense of balance.
Is this different to a Shiatsu Facial massage?

A Shiatsu facial massage is much more soothing and relaxing, with plenty of detailed attention paid to the actual flow of your Meridian energy lines. As its name suggests, a Shiatsu Facial focuses mainly on the face and scalp, with very subtle, but profound, deep tissue manipulation of the neck and shoulders. An Indian Head Massage treatment is much more energizing and stimulating, with repetitive and intense deep tissue manipulations. It concentrates mainly on the upper back, neck and shoulders and is especially good for those who would like to achieve the same sense of well-being and balance while also feeling re-energised, so that you will be able to walk away feeling revitalised, happy and ready to face the world with a newly found sense of balance.
Indian Head Massage is performed oil-free & you may wish to UPGRADE* by adding:
Aromatherapy foot bath – 15 minutes of instant soothing to those aching feet
Reiki chakra Balancing – 15 to 30 minutes achieving an even deeper sense of harmony
Shiatsu Facial Massage– 30 minutes of a blissful finale to an amazing routine
Essential oils – an Aromatherapy blend in a vaporiser to suit your needs  
Hopi Ear Candling – 30 minutes as final fine tuning 
Herbal compress –  15 minutes: a special selection of dried herbs & essential oils
Aromatherapy products – tailor made soaps, shampoos, creams, gels, facial sprays, after shaves and deodorants – carry the feeling home with you in a jar!
Prices are for reference only, as the Indian Head massage treatment will be tailor made:
V.I.P. Indian Head luxury routine (60 minutes) £ 100
Premium Indian Head  routine (45 minutes )    £ 85
upper body only (30 minutes)                          £ 70
each additional UPGRADE*                           £ 15  
KINDLY NOTE – BEST PREPARATION FOR AN INDIAN HEAD MASSAGE:
CLOTHING: you may wear ANY type of clothing you wish
MEALS: avoid eating a heavy meal within 1 hour of the planned treatment
DIET: you are respectfully advised to avoid consumption of alcohol, caffeine and nicotine on the day of your treatment to allow better toxic by-product elimination
AFTER CARE: as an Indian Head Massage is generally energizing and stimulating, you may return to work or drive home as usual