Cardiff Massage & Reflexology -
Client Testimonials & Client Reviews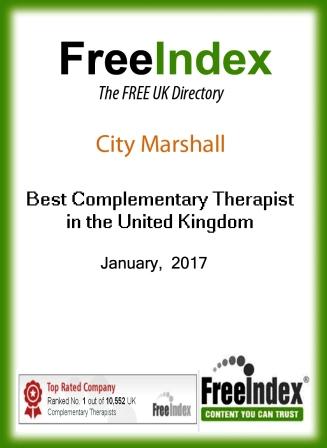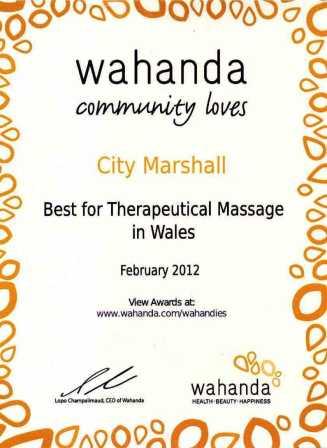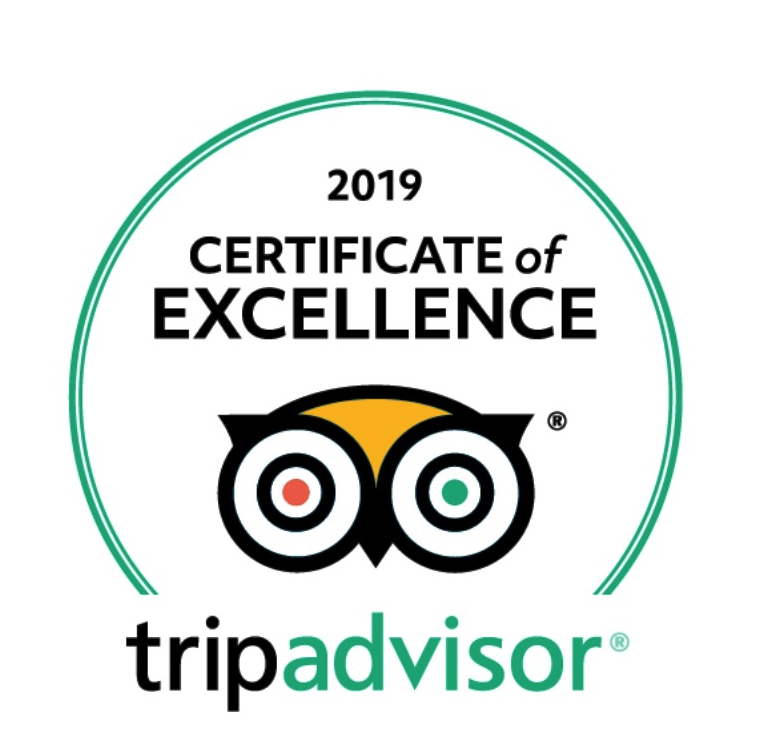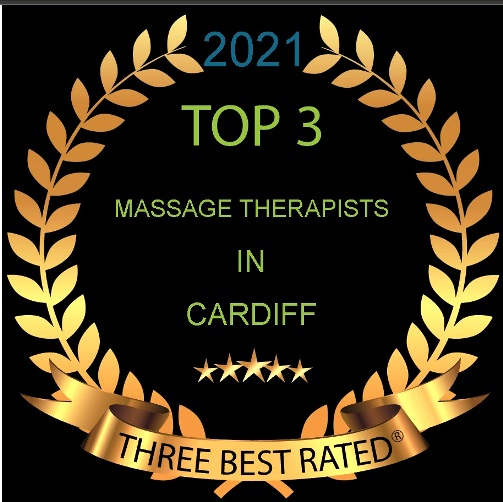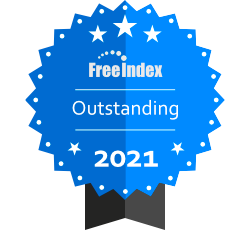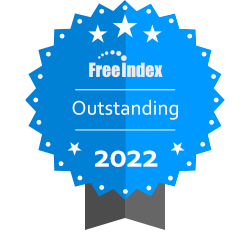 Total on-line reviews so far = 439
Average review score = 98%


=======================================
World Class - Olympic standard.
I've visited City Marshall several times. Having ran in two Olympic Games and having a silver medal in one, I'd say I've got some very credible knowledge and experience in world class massage therapy. I've had some of the best therapists in the world treat me in the past and I must say that Philip at City Marshall is one of the best therapists I've ever had. You get what you pay for and that's Olympic standard. The best! I look forward to visiting again soon!

Jamie Baulch, Welsh Olympic silver medalist (1996) and World Championship winner (1997) review on 9 July 2018 on Trip Advisor
========================================
I am astounded at the results of Philip's technique even after the very first session. Following a long-awaited knee replacement and years of debilitating arthritis, I was desperate to find a skilled massage therapist to help me begin to put my body and my life back together. I was also a little nervous about what to expect. I was immediately put at ease. Philip is a warm and gentle person who demonstrates 150% professionalism at all times. The circulation in my right foot and calf muscle was so poor that my leg was ice-cold to the touch. After the first session I felt noticeable improvement in terms of temperature and flexibility. After the third session, both Philip and myself were thrilled with the improvement. Philip is an accomplished masseur with extensive knowledge on nutrition, and rejuvenating techniques, breath-work, energy-healing, and an impressively long list of massage techniques to kick-start your healing journey. You will be treated to an array of beautifully aromatic essential oils, gentle oriental music, and a light and spacious setting with a wonderful energy that you can't help but feel as soon as you enter the room. Expect to leave feeling satisfied, pampered, educated, peaceful, re-energized, and thinking ahead to your next massage. I am so pleased to have found this man. What a great human!
Louise Morris, Bridgend 26 October 21 Google
Positive: Communication, Professionalism, Quality.
It was productive and professional therapy with personal approach and long-term prospective.
Gala Tiplady, Swansea 15 March 2022 on Google

Positive: Communication, Professionalism, Quality.
Got my first session yesterday. Philip is a super knowledgable person who made me aware of the importance of nutrition when dealing with my knee arthritis at 21. The importance of vitamin D and fish oil especially will stick with me for a long time to come, and I've decided to get my bloodwork done after realizing the importance of nutrition. The massage itself was solid and Philip is very experienced.
Wasif Farhan, Cardiff 13 March 2022 on Google
Positive: Communication, Professionalism, Quality.
Went to see Phillip to assess my tennis elbow, which had been getting steadily worse over some weeks... Phillip was great in assessing and communicating the reasons/causes. We then went on to discuss how to treat and help the condition. We also discussed posture, working with computers and diet, which all affect the condition. Overall really helpful and insightful... and changes already made... Thank you
Brian Morgan, Bridgend 31 Dec 2021 on Google

Positive: Communication, Professionalism, Quality
I would like to highly recommend Philip for his Reiki sessions.

Before I started my journey with Reiki, I felt very down and under and wasn't sure on how this was going to help me shift my energy and how the healing power could actually work.

He's a blessing to have in my life and has helped me not only heal and feel energised, but has also helped me understand why this is so important to our body, mind & soul. This is Self Love & Self Care!

Philip is very calm and accommodating, just a session with him will lift your spirit and give you a total new out look on life.

I fully embrace and enjoy my Reiki sessions with him, he really is a God sent.
Rekha Natha, Cardiff 17 December 2021 Google

Positive: Communication, Professionalism, Quality
An eye opening experience of in-depth knowledge surrounding nutritional tips to contribute to your personal wellbeing, during the first part of the session, which was very reassuring and useful to me as a patient as it enabled me to have trust in the upcoming massage and that he understood my circumstances exactly. The actual massage was relaxing and educational, guided with verbal and physical explanations, including what I can do at home to help myself. 10/10 would recommend, well worth the money.
Rhys Concannon, Cardiff 15 December 21 Google
Positive: Communication, Professionalism, Quality
The booking and arrangement for the session were easy to make. I was welcomed and made aware of covid requirements. This made me feel safe to proceed. The advice given has proved extremely helpful. The massage was thorough and provided relief immediately and I feel so much better physically, less tired and more confident that my issues are resolvable. I am returning for a further session. I cannot speak highly enough of the support i received, the skilful and considerate manipulation has changed not just my physical state but has left me less anxious about the refurn of migraine clusters. This has proved invaluable to me.
Chris H, Cardiff 23 November 2021 on Google

Positive: Communication, Professionalism, Quality
I've been for two appointments so far with Philip. He spent time with me to find out the exact problem and has provided information on how I can also aid recovery at home by making some lifestyle changes.
The appointment isn't rushed and I don't feel like I'm on a timed production line.

The two sessions have allowed me to actually rest at night as I have been having bouts of Restless Leg, (the ability to sleep is something we all take for granted).

I've booked in further appointments as I can see this method helping with recovery.
Lee Canning, Cardiff 23 November 2021 Google

Positive: Communication, Professionalism, Quality
The best massage I've had in a very long time. Very professional and effective. I've had an enormous amount of a muscle tension in my body caused by the prolonged stress and feeling much more relaxed already after the first treatment. Highly recommended
Martusia Wielogorska, Cardiff 14 November 2021 on Google

Positive: Communication, Professionalism, Quality
Excellent everything. From the massages to hot stones to great value for money. Highly recommend. Also provides excellent advice on anything health related. One happy customer!
Jez459, Cardiff 10 November 2021 Google

Positive: Professionalism, Quality
Philip has been looking after my back for several years now, and his sports massage is excellent. Sorts out all my sports aches and pains… until the next time!
Professional, great space, and friendly. Highly recommended.
Hywel Thomas, Cardiff 8 Nov 2021 on Google

Positive: Communication, Professionalism, Quality
Very professional massage techniques. I took the 90min session and my back/shoulder pain was removed. Also COVID countermeasures were properly taken, which also gave me relief. It was a nice 90min, thank you Philip.
Yu Fujinaga, 6 November 2021 on Google

Positive: Communication, Professionalism, Quality
Positive: Communication, Professionalism, Quality
Phillip was brilliant. A really enjoyable massage and a great chat on nutrition. Highly recommended.
Kirk Partridge, Pontypridd 30 Oct 21 Google.

Positive: Quality
I went for my first session with Philip last week, not really knowing what to expect and it was great. He took the time and gave me so much information on nutrition and tips for my headaches. I will definitely be returning.
Anwen Bentley Millinary, Pembrokshire 15 October 2021 Google

Positive: Communication, Professionalism, Quality
I visited Philip's venue last week with an open mind but never having had any kind of massage for my developing shoulder and neck problems. I had visited a chiropractor a few times who helped a little but did not solve my problems. Well, what can I say, Phillip was very informative and early on I could see he had vast knowledge of his field of therapy and gave me brilliant advice throughout. The Japanese massage I opted for was fantastic and I am already seeing benefit exceeding my expectations. Bit of a way to go, but after one session, I can tell already I am now on the right road and feeling confident philip will solve things for me regarding my neck and shoulders. Absolutely brilliant so far and further, Philip's communication is first class. Looking forward to further sessions.
Clive Connelly, Cardiff 15 October 2021 Google
Positive: Communication, Professionalism, Quality
Phillip was brilliant. A really enjoyable massage and a great chat on nutrition.
Highly recommended.
SUSIE MCCABE, Glasgow 10 October 21 Google

I went to see Philip after a week of really nasty shoulder/deltoid muscle pain. It was really painful, stopped me even from raising my arm at certain angles, was stopping me sleeping properly, not to mention stopping me exercising normally.
After one session here the pain was immediately relieved and I got a great night's sleep with almost full mobility in my arm by the next morning.
Additionally, the consultation and advice I got at City Marshall has given me a much better understanding of how to best recover from this kind of injury, including the best ways to rest-treat it, and the most nutritionally useful things I can eat. He really set my mind, as well as my body, at ease!
Thank you Philip, you're a star!
Andy Williams, Cardiff 10 October 2021 Google

Positive: Communication, Professionalism, Quality
I walked in, stressed with musclular pain and an aching back. My mind was racing and I was unable to shut down. The next day I felt like a new woman - my aches and pains had disappeared and I felt renewed. Have already recommended Phil to another family member.
Climber Kadie Davies 10 October 2021 Google

Positive: Communication, Professionalism, Quality
Philip was great. He took the time to give recommendations based on the information I provided about my health. He used the perfect amount of pressure and had no issues with getting the bigger muscles in my glutes. A lot of massage therapist I've visited tend to be timid about that area and skip it completely. I would definitely recommend him to anyone local or even those passing through.
He is quick to respond and was able to fit me in the same day.
Dee Nashagh, USA 10 October 2021 Google

Would highly recommend. Philip is very professional and knowledgeable.
Helen Starkie, Cardiff 30 September 21 Google

amazing experience, lifted a big knot. went back the next day.
Lukas Koenig, Cardiff 16 September 2021 Google
Positive: Communication, Professionalism, Quality
Philip fit me in at short notice for a much-needed treatment. It was deceptively gentle, and really worked to loosen out persistent knots and tension. He takes a genuinely holistic approach to treatment, incorporating sensible advice into the session. I would definitely recommend him.
Susan White, Cardiff 3 September 2021 Google

Positive: Communication, Professionalism, Quality
Philip doesn't just give a great relaxing massage, of which there are many types to choose from, but also gives comprehensive general advice regarding diet, vitamins and healthy living!
Dan, Leeds 26 August 2021 on Google

Tinnitus, was a thing that the NHS told me I need to live with forever. He showed me in 3 sessions how very minor lifestyle hacks (all free of charge – no pharmaceuticals or supplements) can actually cure me. I can breathe better, focus better, relax better and – most importantly – sleep better. As a bonus side effect, I have much better digestion and lost some weight – without even trying. Thank you so much for your time and patience with me!
Rebeccat, Cardiff 30 March 2021 on Trip Advisor
Positive: Communication, Professionalism, Quality
Marshall cured my tinnitus and panic attacks.
A thing that the NHS told me I need to live with forever. He showed me in 3 sessions how very minor lifestyle hacks (all free of charge – no pharmaceuticals or supplements) can actually cure me. I can breathe better, focus better, relax better and – most importantly – sleep better. As a bonus side effect, I have much better digestion and lost some weight – without even trying. Thank you so much for your time and patience with me!
Rebecca Timothy, Cardiff 30 March 2021 on Google
The Big Picture Solution for your back pain and general health. It isn't easy to find an integrated medical health practitioner in Cardiff. Philip Marshall at City Marshall is the closest you can get to a functional medicine clinician. He opened my eyes to nutrition, diet, mindfulness, diaphragmic breathing, guided imagery, cold stress etc. After the session he zoomed in on correcting my posture and stretches. Must have given me an extra 30-35 minutes of his valuable time totally free of charge. He is obviously amazing in what he does and does it for the better good.
Drew Gore, Cardiff 18 March 2021 on Google
Positive: Communication, Professionalism, Quality
Best sports massage ever. Can't fault the guy. Brilliant attention to detail, through postural analysis and loads of practical tips. Learnt more from him in an hour than from a lifetime of NHS specialists. Thanks!
Liam, Cardiff 13 February 2021 on Google
More than a sports massage. He really made me see the light. This is much more than a sports massage. I was a real car crash, but I now learned from Marshal that although he is a miracle worker, the real work has to come from me. He has the perfect skill set to be my panel beater and knock me into shape. Sports massage is a great tool. Only I can fix myself. Listen to the man. He will change your life.
Marc, Newport 6 February 2021 on Trip Advisor

Best Sports Massage in Cardiff, without doubt. So happy that Marshall sports massage is open even during the full level five lockdown. It is not easy with COVID-19 regulations, but Marshall sports massage seems to balance being extremely cautious and fully in control of health and safety, while still giving 150% superb attention to detail on an individual basis. Yes. I have been to see cheaper therapists, but none of them gave such a generous amount of consultation time or genuinely attempted to teach me how to heal myself. As soon as I can come over, I will. For sure.
Tom W, Bristol 22 January 2021 - TripAdvisor

Tend not to have massages, but I was in real back pain and needed relief. This place came highly recommended. I was apprehensive, due to COVID, but I needn't be. Marshall's massage clinic is very welcoming, clean and reassuringly ventilated. Its in a classical Victorian building, with high ceilings and large bay windows, which are kept open throughout. The massage therapist explained exactly what was about to happen and took twenty minutes to examine me in great detail. I came out feeling fully energized, pain free and armed with loads of newly acquired knowledge in terms of good posture habits and nutrition. Very highly recommend this place.
James Johnston, Cardiff 26 October 2020 - Google
Massage perfection - Excellence which should not be missed. From start to finish, Marshall Massage was professional, informative, attentive and caring. You would be hard-pressed to find a better therapy experience anywhere in Wales. Their COVID protocol was a little excessive - but by all means, this only added to the feeling of being safe in the hands of a truly professional clinic. The building setting is also calming and reassuring. They offer a combination of reflexology as well as various massage techniques.
Boris M, Cardiff 21 October 2020 - Trip Advisor
A blessing after COVID-19 lockdown. I saw Marshall a few times, three years ago. And his guidance was sufficient for me to keep away from surgery. Unfortunately, the COVID lockdown meant very little exercise and no access to my local pool. Marshall was closed for four months and I was desperate. The good news is that I have seen him again in September, and after two massage therapy sessions I am already feeling fantastic. Pain-free and Pill-free. I feel blessed having such an accomplished therapist on my doorstep. Just in case you are worried - his coronavirus safety measures are very strict and his clinic is located in such a classic Victorian building, with huge bay windows and very high ceiling. I felt perfectly comfortable, releaxed and secure.
Richard O, Cardiff 16 October 2020 on Trip Advisor

We recommend "Phil the muscles". Phil is a massage magician. He has sorted out tendonitis, back pain and tennis elbow in our family. You come out feeling like new.
Carole W, Cardiff 13 October 2020 on Trip Advisor

Positive: Communication, Professionalism, Quality
I got two lymphatic massages from City Marshall the entire experience and service was fantastic. I got advice on what to expect in the next few weeks in regards to my body and diet. Excellent service.

Cleo Rondganger,
Cardiff 11 October 2020 on
Google

Positive: Communication, Professionalism, Quality
Philip understands accurately the pain point of your body, explains properly what's the issue, and provides an extremely well massage (not too fast, not too strong, the best balance).
I chose this place to come over once or twice a month as for my body maintenance routine.
Free Parking available If booked at least a day in advance. (right in front of the location)
.

Iwahiro Fujinaga, Cardiff 9 October 2020 on Google

Positive:
 Communication, Professionalism, Quality.
I went to City Marshall with a lower back problem, having tried 3 years of Pain killers, physio, Osteo, chiropractors and an MRI, all to no avail.

Drawing on his vast years of experience and different therapies he specialises in, Philip examined me and put together a personalised treatment plan, including lifestyle and diet to address and resolve my issues.

I can't recommend City Marshall highly enough.
Also very professional and flexible, especially during the current COVID restrictions.
John Bullon, Cardiff 1 October 2020 on Google
Great Health and Safety - perfectly prepared for COVID. Very impressed with the attention to detail and the health and safety protocol even before they needed to temporarily shut down due to COVID-19. Back in the first week of March, we had a sports massage and even then, Marshall insisted on checking our body temperature with an infrared hand gun as well as us wearing shoe covers when entering the building. While no one else in the UK seemed to know about the coronavirus, Marshall Massage was certainly on the ball. Alco gel and disposable gloves were also offered free of charge and the massage therapist even wore a surgical mask. We felt very reassured and in the hands of not only a capable massage therapist, but someone that genuinely cares for their clients. Well done!
Trotd919, London 21 May 2020 on Trip Advisor

My favourite massage therapist in Cardiff. He's very attentive to his clients personal needs, incorporated aromatherapy, makes himself available when I need a last minute appointment, and creates a restful and healing environment. Thank you City Marshall!
Myha'la Herrold, Cardiff 26 February 2020 - Google

Reflexology for fertility and pregnancy. We had a series of five reflexology sessions each and are both delighted with the results. Foot reflexology is so deeply relaxing and the nutritional advice is so easy to follow. The reflexologist explains everything in plain English. We were allowed to combine the reflexology with massage as well - so I had two sessions of Japanese Shiatsu energy work and my partner had oil based sports massage sessions as well as his own reflexology. You can be sure that REFLEXOLOGY WORKS - no doubt about it!.
Bo, Cardiff 9 February 2020 - Google

A couple years ago I was suffering with severe upper back pain from terrible posture, I came to Philip in a time of need. Immediately he put my mind to rest. A thorough consultation followed by massage, exercises and advice were all done professionally. I saw him multiple times and saw drastic changes through his own work and the advice he gave me. I recommend his work and think the service is absolutely worth the money. He is fast at replying and I would absolutely see him again..
Leyla, Cardiff 8 February 2020 - Google

The guy is extremely helpful as he will not just give follow up tips to boost your recovery but he works 360 degrees on your health as well. I went to see him a few months ago and he got me sorted in just a few sessions. I had an ongoing back issue which only through SPECIFIC AND HOLISTIC help had been able to go away. Today I went to see him because he provided me with FREE Kefir (super healthy bacteria family that will help you fight infections and strengthen your immune system). Whatever issue you got with your body I am highly suggested you speak with him. If you prefer a cheaper therapist, then the question is how long can you afford to carry on like this? I don't think he is the best therapist by coincidence.
Alberto Gardin, Cardiff 6 February 2020 - Google

Fantastic work releasing tension anywhere you hold it. I get regular deep tissue and trigger point work along the spine and every time it feels as though an enormous weight has been lifted! We also do flexibility work around the hip joins - a secondary area I hold a great deal of tension. Added bonus is the aroma therapy work and reflexology!
Jay, Cardiff 28 January 2020 - Google

Absolutely fabulous. The best healing massages I've ever had. Terrific knowledge and care and an almost magic ability to find the root cause of problems. Cannot recommend highly enough. Serious healing help for those who really need it..
Emma Andrews, Dorset 27 January 2020 - Google

Phil is not only a practitioner, he's a very supportive consultant. He liked to get to know me and my body before starting the first treatment, so that I could get the most of it. He's a nice guy, very understanding. I totally reccomend this service.
Davide Malasomma, Cardiff 21 January 2020 - Google
After numerous frustrating GP and consultant appointments for a suspected hernia, I came across Phillip who diagnosed and treated an inguinal hernia in my left side. What Phillip has done to my overall well-being has been incredible and I have recommended him to many people who have also come away amazed with his ability and knowledge. Not only does he treat the problem, but he takes the time to educate you in lifestyle changes to ensure it doesn't return, allowing me to avoid the need for surgery. Fantastic service and invaluable knowledge. Thank you Phillip!
Gino.
Kapu Bookings, Cardiff 6 January 2020 - Google

Having suffered in silence with back pain for as long as I can remember (20 years plus), I visited Philip on the recommendation of a family member. I was so pleased that I did. Philip took time to understand my symptoms and whilst I was apprehensive at the thought of somebody even touching my back, I immediately felt at ease. Following sessions with Philip, not only have I experienced a relief from the pain that I never imagined would be possible, I've also learnt a lot from Philip and taken away a new found enthusiasm around nutrition and lifestyle choices which have helped me to maintain this new found pain relief. I could not recommend Philip highly enough!
Rachael Birden, Pontypridd 17 November 2019 on Google

Results is what counts; Read and find out why you should go to City Marshall. I met Philip 2 weeks ago and I was looking for:
- a relaxing massage
-lymphatic drainage massage to detox

When I met him I was offered to fill out the initial screening form where he gathered my history and for the first 20-30 mins he started to build a picture of possible causes. Always coupled with possible solutions and things I should explore. The amount of tips and advices he covered in one session goes way beyond his hourly price and I believe that when you need to find a solution you need to have a holistic approach. I went down the route myself of £35 per session for a massage before, but the story begins and end there; no ACTUAL changes.

The Lymphatic massage played a good role on the detox I am doing at the moment, as I started to flush out more liquid than usual and I don't think it is a coincidence and he also helped me a lot with an allergy issue I had to diagnose. The question is simple: do you want to solve the issue or do you want to opt for cheap fix that never lasts and in the end turns out were your biggest waste? I am glad I have found him.
RedPhoenix91, Cardiff 17 November 2019 on Trip Advisor

My favourite massage therapist in Cardiff. He's very attentive to his clients personal needs, incorporated aromatherapy, makes himself available when I need a last minute appointment, and creates a restful and healing environment. Thank you City Marshall!
My'hala Herrold, Cardiff 29 October 2019 on Google
The Solution you were searching. I have been heavily involved in fitness, meditation, nutrition and holistic therapies in general for the last decade and I know that having a great therapist available to you can not only make a difference in your fitness regime but in your overall life as well; and that is exactly what you will experience if you go to see Philip. The difference between him and the rest is that he has a vast knowledge of his work and when he saw me with a shoulder and back injury he didn't pin pointed his focus specifically on the areas that were injured but there was a 360 degrees approach from day to day posture, nutrition, how I sleep, tests I can do at my GP to monitor lack of certain essentail vitamins that will help with my recovery. The usual "therapist" will just be so focus on what went wrong that he/she might be help able to relieve your pain/stress but rarely are the causes cured. This is because generally speaking the causes will come from your day to day life and if there is not changes in what you do then sooner or later you go back and it will just be a situation that will never improved. It's been only 12 days today and following all the advice that Philip gave me I am in a completely different situation; my shoulder is not hurting anymore and my back is almost sorted. The difference though is now I have awareness over what brought this inured (and this goes further then a sport injury) and he gave me the tools on how to heal. I don't think Philip is one of the best therapist in the UK by coincidence. If you are sceptical just try one session and then you will see this for yourself.
Organic Thoughts, Cardiff 27 October 2019 on Trip Advisor

We are both absolutely delighted. Marshall has really been amazingly supportive throughout my pregnancy and taught us both better habits - eating and sleeping have improved drastically. We worked with Reflexology as well as Shiatsu massage therapy. My husband had sports massage and reflexology. Great for stress and anxiety as well as overall immune system. Can't praise Marshall enough.
Bo Red A, Cardiff 20 Oct 2019 - review on Google

I recently tried Reiki at City Marshall and left feeling more relaxed and grounded. During the treatment I was relaxed and felt as if I was able to let go of blockages. The treatment was combined with Shiatsu which I would also highly recommend. I was very happy with the treatment and have since felt more energy and more balanced. Thank you
Sharron Cardiff, 7 October 2019 - review on Google

I can't describe the difference a few sessions at City Marshall made to me. I try everything, expect nothing to work, so am rarely disappointed. In this case the services I received coupled with advice gently bestowed on me totally changed my pain and refocused my head. Forever in your debt.
Flakey As, Cardiff 6 October 2019 - review on Google
Amazing massage – best massage therapist. I have been to a fair few massage clinics, and had deep tissue massage as well as other therapeutic massage routines (especially Acupressure massage). From the first visit to City Marshall Massage, the results were quite amazing. Really beyond all my expectations. Most massages I had were relaxing, but the sleep I experiences for the first week after the Shiatsu Acupressure treatment was extraordinarily deep and uninterrupted. I have been to see Marshall three more times and after each massage I have felt wonderful for weeks. Highly recommended for general massage or for specific therapeutic needs.
Dominic Cardiff, 8 September 2019 - review on Trip Advisor
Excellent Sports Massage. As a ballroom dancer, I've long tried to find a sport massage therapist that caters to my individual needs, supporting me in my training and performance. Philip is excellent at what he does and has a vast range of skills and treatments on offer. I couldn't recommend his services enough.
GeraintH34, Caerphilly 20 April 2019 review on Trip Advisor
Phillip is an extremely knowledgeable and skilled therapist in many fields of therapy, including Reiki. I highly recommend Phillips reiki sessions to anyone wishing to achieve a higher state of wellbeing from physical, emotional/mental health, to relieve insomnia, physical pain, stress or simply just to re-balance, relax and put yourself back in check! I have attended Phillip's reiki sessions numerous times to rebalance my energy and clear blockages. Personally, I always leave the session with a sense of relief, balance and feeling thoroughly relaxed - both mentally and physically. Past sessions with Phillip have released energy blockages, followed by a fantastic nights sleep after struggling to get one. Today I left the session feeling completely revitalised and clear. Brighter eyes and tranquil state of mind.
Maz Miller, Cardiff 28 September 2019 - review on Google
Reiki Treatment. I went to see Philip for a number of Reiki sessions at a time when I was suffering from a chronic illness. I had seen many people to try and help me heal and understand what was the cause of all my pain. Many of them gave me temporary relief but nothing seemed to have long-lasting effects. The effects of the Reiki were very different to anything else I had experienced. I'm not exactly sure how Reiki works, but I know that I felt very different after just a few sessions with Philip. I was much more tuned in to what I needed to do at any moment in time - in terms of how to think about things in a healthier and less destructive way, which enabled me to better cope with things. I found myself being led to information that helped me in a huge way, and after having trouble with making decisions for my whole life, I now know exactly what and when I need things without a doubt in my mind. It also has helped me hugely in a physical way. For the first few sessions, every time I came away, my pain initially felt worse, I was exhausted and even my mood was down for a day or so, but it was as if these feelings came to the surface from within which enabled them to be released, leaving me feeling lighter, happier and in less pain than before. There were many other benefits - I can't possibly write them all out on here! These Reiki sessions have played a huge role in helping me to overcome and cure a debilitating and completely incapacitating illness, which friends and family thought I was going to have for life. Thank you Philip!
Izzy A, Cardiff 20 June 2019 - review on Trip Advisor

The gift every body needs.
Happy Feet Soft Soles Carephilly 20 April 2019 - on Google
I had been experiencing problems with Colitis for almost a year and visited several Doctors who mainly prescribed me widely available medication. Phillip took to time to listen to my symptoms and gave me bespoke dietary advice. Within days of following his advice my symptoms were greatly reduced! I can't recommend his service to IBS / Colitis sufferers enough!
Andrew Powell, Newtown 20 March 2019 review on Google
Reflexology treatment. Very informative, very interesting and have already began to implement many of the health tips given to me in my daily life :) Great treatment too, I definitely felt better in the days following.
Amily and Dan, Manchester 17 Nov 2018 - on Trip Advisor
The Best Massage in Cardiff. Been to many therapy places over the years, but City Marshall does stand head and shoulders above the rest. Informative, thorough, attentive and caring – prior to even starting the treatment. The massage itself was really amazing. The results were testimony long after our trip to Cardiff. Will be sure to book again on our next visit. Thank you.
Camper, 14 November 2018 - on Trip Advisor
So as much as I love the NHS, if you're disabled and living in Wales you're unlikely to receive much more than emergency services and free medication (which is a plus!) from it. Along the way you do find alternative routes to get the input you need and City Marshall has proven, for me, very much one of them.
Not only do you get a deep and penetrating massage which leaves you feeling so loose for days, but Philip is also highly knowledgeable of other avenues that may be able to improve your quality of life, such as diet (and not in the standard 'eat less/exercise more' way!) and other therapies to seek out.
Highly recommended.
Ted S, Cardiff, 4 November 2018 - on Free Index
Shiatsu and Sports Massage. I have been struggling with stress in my mid/lower back and shoulders which has been affecting my work as a musician. A series of treatments from Philip has helped me enormously not only physically but emotionally. I believe that shiatsu can have a really positive effect in coping with the pressures of modern and daily life. The massage has left me feeling revitalised and free to continue in my work. Talking with Philip makes you think of many issues that helps to keep that feeling of wellbeing and relaxation. I would like to thank him for his help and advise.
I highly recommend a series of treatments to help you through difficult times. I will definitely be going back on a regular basis.
Phil G Cardiff, 2 October 2018 - on Free Index
This guy really helped me out while travelling on holiday. He has 20 years experience and was able to get me out of pain and provide some very good advice for my situation. He seems to want his clients to become less dependent on him by following his advice on things to do at home.
Tim Johnson, USA 8 August 2018- on Google Maps
I have had acute cervical and back pain for some time. I went to City Marshal due to the specialisation in Myofascial pain. After having been through several physiotherapists I have found a great relief in the pain after Phil's treatments.
Paola M Cardiff, 2 July 2018 - on Free Index
Had a kink in my neck that had been bothering me for a few weeks. Had already tried a Thai massage to try and get it worked out. Philip was able to get it out, very friendly, explained what he was doing and why your muscles could get so tensed up. Would definitely come back if I'm in the area..
Philip Schulte, Birmingham 25 May 2018 - Google
My husband went for back and neck pain because of his work and he really gave us some really good advice and the treatment was explained thoroughly. His diagnosis and treatment were spot on .. highly recommend
Noor Ismail, Cardiff January 2018 - Google
Go On - DO IT! I have suffered from back pain for a while and my most recent attack almost made me cancel a holiday as I was in so much pain. A visit to Philip sorted me out and within an hour I was able to stand upright again. In addition to being a very effective therapist, Philip is a mine of fantastic information on many topics of diet and health. Whether you have a problem that needs fixing or you just want a relaxing massage, go and see Philip. Do it.
Dogsday17 Newport, Wales 15 May 2017- on Trip Advisor
Exceptional Knowledge and Results. Philip Marshall is an outstanding practitioner. He is extremely well qualified, experienced and knowledgeable - continually researching in his field to give clients the best treatment and information.
This is not a 20-30 minute temporary relief - sessions can be 60-90 minutes long working intensively on all aspects of alignment, muscles and deep tissue as needed. The session can incorporate many different massage techniques, because of Philip's extensive skills, to suit different needs. Philip has the most lovely and encouraging manner - I was most impressed with him getting to the bottom of WHY I had a problem - not just HOW to treat it. I know what I need to do now to avoid the problem recurring and that's a first! Highly recommended for any pain/tension/stress condition from which you are suffering.
Zoeha2016 Cardiff, Wales 15 May 2017- on Trip Advisor
Holistic Healing. This lovely man is a true gentleman, offering treatments and helpful advice, he is like a wise owl...... The reiki and shiatsu is a little piece of magic in my busy life. I would highly recommend a visit.
161ssmith, Cardiff, Wales 27 April 2017- on Trip Advisor
Plain Talking Excellence - Massage and Observations were Perfectly Life Changing. It is difficult not to repeat the praise already given to Marshall by others. The chance visit to Marshall has changed my entire life, as well as that of my family. My 12 year-old daughter was present in the room with me, and she took almost all of what he said on-board. Which is a miracle in and of itself. Marshall speaks plain English and for a man with his obvious expertise, it is remarkable that he does not hide behind Latin phrases and elaborate clinical terminology. One simple thing that he said that resonated with my entire family is that "the human body has evolved over 3 million years, whereas conventional medicine has been here for less than 200 years. If you learn to work with your body and not against it – you will always win". Marshall will teach you everything from correct posture to perfecting your nutrition and he does it in plain English. A true gem.
Nel G, Penarth, Wales 9 April 2017 - on Trip Advisor
Trapped Nerve Fast Results. I found City Marshall by chance, after trawling the internet in absolute agony City Marshall popped up and on reading all the fantastic reviews I felt I had to give it a go. I've had four treatments now and can't believe the difference in my neck and back. I didn't realise how painful a trapped nerve could be thank you Phillip it's great to be out of constant pain definitely the best massage I've ever had.
joclarke0812 Cardiff, Wales 23 March 2017 - on Trip Advisor
Great Deep Tissue Massage. Great massage - asked for deep tissue and got exactly that. Feel fantastic. Phillip really worked out the knots that were causing me a lot of pain and gave me good postural advice to prevent the pain from coming back.
reviewerr81, Adelaide, Australia 12 March 2017 - on Trip Advisor
Foot Reflexology. I visited Cardiff for five days on business and I choose Marshall reflexology clinic due to their location and excellent reviews. I have reflexology at least twice a month, but in Marshall's case, I went back twice in the same week for reflexology. The treatment itself was fantastic. The sleep I benefited from for the duration of my trip (and for a whole month after) was peaceful and uninterrupted. His knowledge of sports nutrition and general diet tips are fascinating. You will pay double this in Germany and receive much less benefit. Happy to recommend reflexology here to everyone.
iamjanberlin, Berlin, Germany 5 March 2017 - on Trip Advisor
Best massage I ever had. So happy that I read the reviews on here and made an appointment with Marshal way in advance. The treatment was a real eye-opener. He told me more about my own body and taught me so many obvious mistakes that I have been doing - that he was the highlight of my trip to Cardiff. Make no mistake. The massage is amazing - a real treat, which felt like a true master with bags of experience. But he also spent about 25 to 30 minutes analysing my poor posture, teaching me how to walk properly and even explained the importance of vitamin D. There are no words. Simply unmissable - go there, and you will be enlightened.
Damari Laast, Birmingham 15 February 2017 - on Trip Advisor
Professional. I suffered from bad muscle spasms around my neck, shoulders and scapular due to a combination of bad posture at work and an injury from the gym. City Marshall helped alleviate the pain and spasms after just one session with a combination of trigger pointing and soft tissue massage, with anti-inflammatory oils. He is very experienced and extremely knowledgeable. Also giving me additional advice on stretches and key nutrition. His high price reflects his very high skill set and expertise. You definitely get what you pay for!!
Luke B, Cardiff 7 February 2017 - on Trip Advisor
Best massage Ever! I had 2 hours shiatsu massage and it was amazing! I have tendinitis on my left shoulder and since the massage I have no more pain. I am a massage therapist myself and I'm amazed with his knowledge in the human body. I wish he was here in London so I could go more often.
Iolanda D, London 1 February 2017 - on Trip Advisor
Although I have been very active up until a few years ago, I have always had poor knees and ankle pain. Probably due to my jogging and gym wark.
At 70 I have been diagnosed with rheumatoid arthritis and put on a waiting list for replacement knees. After seeing Philip Marshal for three sessions, I have changed my work-out routine as well as my diet and have never felt better since my 40s!
In fact, winter used to always be a real 'downer' for me, but over the last two months my energy levels have been fantastic. Despite persistent offers of an early pension, I have decided to carry on my regular work and have not taken any pain killers or other medication for weeks. I feel very fortunate to have such an accomplished practitioner so near to me, and have already recommended four of my friends to Marshal, with great results. Thanking you kindly!
Richard B, Newport 17 January 2017 - on Trip Advisor
Lymphatic drainage after surgery. I have been advised after my operation to have a course of manual lymphatic drainage to speed healing of the tissue and toxin elimination. I choose Marshall due to their many excellent reviews. I was certainly not disappointed. As well as excellent results already after the first session, I have received advice and dietary guidance that will surely be invaluable. Can not recommend Marshal highly enough.
CoCo H, Penarth 16 January 2017 - on Trip Advisor
My back and shoulders never felt better. Fantastic treatment. Pin-pointed the exact amount of pressure and demonstrated superb knowledge. Found 2 or 3 areas in my scapula and shoulder, which I was totally unaware of, and I felt better for 3 to 4 weeks after. Proved to me that although the pain is in one area, the problem area can be totally different. Certainly worth the money
Tom W, Bristol 17 November 2016 - on Trip Advisor
Shiatsu Magic! I'm a natural therapist myself. But I had no idea that one session could fix so much. Maximum effect. Minimal discomfort. Philip is a true miracle worker. I left feeling good and as the day went on it kept getting better and better. And not just my back. My spirits are lifted and I am more energised. I've had more holistic therapies than I can remember. But nothing has come close to this one.
On Google: I have had more holistic treatments than I can count. But this Philips shiatsu treatment blew my mind away. I went in with a terrible back thinking it would take several treatments to just be able to get to the point I am at less than 24 hours after one shiatsu treatment with Philip.
Ruth N, Barry 15 November 2016 - on Trip Advisor
Coming here for the last two years - fantastic massage and great results. The variety of massage skills on offer here is amazing. I know for a fact, if you are in pain or any muscle ache - this is the place to come. Been visiting my nan as frequently as I can, coming down from Cheshire - and it gives me an opportunity to have another treatment when I am in Cardiff. I have never felt better in my life. Thanks again!
Becci J, Chester 15 November 2016 - on Trip Advisor
Lower back pain and lumbago pain - now gone! As I live in Swansea, I can only visit Cardiff every 2 or 3 months. When I do, i always make sure to book Marshall Massage well in advance. Thai massage, deep tissue sports massage and even reflexology treatments - all are amazing for my back pain relief. In the last two years I have been learning so much from every session and always go back home feeling fantastic. The once chronic lower back pain that I learned to live with since my early 30s - is now totally gone. He taught me about posture at work, sleep posture and even about anti inflammatory ways of eating. If you have back pain, be sure to visit them. Make sure to book your treatment with plenty of notice. Well worth every penny.
Sion D, Swansea 15 November 2016 - on Trip Advisor
Cardiff half marathon best prep. We saw Marshal at very short notice, and despite his busy schedule around the Cardiff half marathon, he not only gave us a fantastic pre-event treatment, but also provided detail tips for ongoing maintenance as well as best pre-event and post-event diet and hydration options. This therapist is highly knowledgeable with bags of sport nutrition expertise. Although this was my 5th run, this was my easiest one with practically no soreness post event. A lot to do with the treatment and fascinating diet insight. Thank you!
Millie V, Swansea 11 October 2016 - on Trip Advisor
Excellent massage and advice with quick results. Whilst working in Cardiff I was suffering from terrible back and shoulder pain resulting in shallow breathing. On the day I contacted Phillip I was given an end of day appointment which included advice on good posture techniques and a full 60 minute massage to reduce, tension/anxiety and to heal the problem areas. Within 2 days I felt 150% better. Although I do not live in Cardiff, I would travel a great distance to receive such treatment. Thank you
Cornock, Fishguard, 9 September 2016 - on Trip Advisor
My wife and I had this treatment here - It was new to me. I really enjoyed it and felt completely relaxed. Great staff, clearly skilled at their job. The venue needs updating though in my opinion. But it wouldn't stop me going again.
IPMcQ, Penarth 25 July 2016 - on Trip Advisor
Amazing massage and great nutrition advice.
Was on tour with a band and was having shoulder trouble.
This was a very professional and thorough massage. Really helped my aches. But on top of this I received amazing nutrition advice and also was given a piece of kafir; good bacteria. Basically an incredibly healthy culture which you can grow by adding milk to. I've been using it since February and it's helped amazingly well with some digestive issues I've been having. This is an incredible place for massage and holistic health in general.
Thank you!!
Aidan O, Glasgow, Scotland 18 July 2016 - on Trip Advisor
Very good massage and perfect results. When I was visiting in Cardiff, I was feeling tension in my back and shoulder. Very bad sleep and too much pain. It was so excellent to find a man that understood the problem and could help solve it for me in just one hour. The advise he given me was amazing. He showed me many things that I didn't know about. In many ways I wish I could have such a service in France. Thank you so much.
Ben Borri, Bordeaux, France 11 July 2016 - on Trip Advisor
Highly therapeutic. I really didn't know what to expect. I had severe stiffness in my legs & lower back & thought a sports massage may help resolve things. Thankfully, Philip takes time to discuss what your needs are through detailed discussions during which he also makes recommendations about diet, lifestyle & general wellbeing.
We settled on a session of Shiatsu after which he warned that I would still feel stiffness & discomfort but that was just part of the rebalancing process. The follow up was a further Shiatsu session a week later. I now sleep better, have little trace of my former stiff & sore joints &, it just so happens, have just had the best blood pressure reading in a decade. Incredible & highly recommended.
Paul Miller, Cardiff 1 June 2016 - on Trip Advisor
Excellent. Making great progress in my recovery. Philip provides great advice and treatment. I have had a trapped nerve in my neck for a long time, with my shoulders and neck constantly being tight and gave me pain. Since I have started coming to City Marshall I have definitely seen a great improvement and my neck/shoulders are improving.
Prabs01, Cardiff, 17 March 2016 - on Trip Advisor
Excellent deep tissue massage. I injured my shoulder while visiting Cardiff and I was in a lot of pain. Philip fit me in the following day and again two days later. His massage was incredibly helpful and after the 2nd visit I was no longer in constant pain. I would have gone back again but I had to head home. He is very knowledgeable and also gave helpful advice on stretches and holistic rehab.
Jacqui O, Bermuda, 18 February 2016 - on Trip Advisor
Professional for pain relief & diet advice. Good listener and good therapy advice according to your health needs. It has been quite an eye opener to the importance of diet and strengthening of my core posture. Excellent massage relief. Highly recommended.  Good value for money - L Clayton.
Les C, Pontypridd, 26 January 2016 - on Trip Advisor
Best for rehab and pain relief. Philip provides helpful and professional advice and provides holistic rehab. I have been seeing him following a car crash where I sustained a very bad shoulder injury. My chronic pain is now dramatically reduced and as part of the rehab process he has reduced chronic migraine pain and provided me with diet advice. Would strongly recommend :-)
Rhian Morrison, Cardiff 15 January 2016 - on Trip Advisor
Professional, relaxing, rejuvenating & informative experience. Philip is an excellent masseur that is highly knowledgeable in his field. I have been back quite a few times and every time I learn something new about maintaining my health and wellbeing. I highly recommend.
Alun James, Sydney, Australia 8 January 2016 - on Trip Advisor
CITY MARSHALL - SPORTS MASSAGE AND HOLISTIC THERAPIST. Excellent service, very professional. Good practical advice, a very careful listener - excellent massage, supportive, diligent and most of all helped to resolve my problems in three visits. Highly recommended, worth a visit.
Sheila Hunt, Cardiff 14 December 2015 - on Trip Advisor
Marshall Massage has changed my life in three months. We are celebrating today, as I got the all clear from my GP – thanks chiefly to Philip Marshall and his incredible treatments and diet advice. For five years I was in pain, on anti-depressants, gaining weight rapidly and diagnosed 3 years ago as type 2 diabetic.
My GP told me that type 2 diabetes is an irreversible condition that will gradually get worse. I first saw Philip 3 months ago. YES. Just three months ago, and today I am no longer a diabetic, no longer on anti-depressants and no longer in pain. I am also 25kg lighter and feel like a brand new person. My GP said I am the first type 2 diabetic that he has seen reverse their condition. My celebration tonight will be at the Smoke Huis with a large mixed grill and I will enjoy it thoroughly. I have learnt, thanks to Philip, how to look at food in a totally different way. I now know more about my own body than I ever thought possible – and I feel totally in control. Thank you so much, for giving me my life back.
Jenny V, Penarth 21 November 2015 - on Trip Advisor
Amazing massage treatment. Having experienced severe muscular chest pain for over 2 years with several other therapies attempted, I was very grateful to come across City Marshall Massage. In the 8 weeks the massage therapy I have been receiving has given me my life back. I have a very high intensity job and the strain on my already severe pain has reduced significantly. Not only is the massage therapy amazing it has meant I have been able to return to doing the things I thoroughly enjoy. I have also had a recent diagnosis of celiac disease and the knowledge that Phillip has shared with me has meant I am healthier and eating much better benefiting not only my health but my recovery. Phillip is an amazing professional in his field and I cannot recommend him enough. A visit to City Marshall Massage will help anyone recover and Phillip can suit the treatment to your individual need. He takes time to treat not only your physical condition but also nutritional always taking the time to chat before massage. I am convinced you would not be disappointed with his amazing work.
Maria James, Cardiff 25 September 2015 - on Trip Advisor
Cardiff massage. A massage at City Marshall was a reel treat. I didn't know what to expect, as it was a birthday gift from my girlfriend. From the moment I stepped into the building I felt calm and at ease. The therapy room itself is gorgeous and very tranquil. Marshall spent at least twenty minutes advising me of the various treatments and possible benefits and gave me many tips about correct posture and nutrition. The deep tissue sports massage was amazing. Not like anything else I have ever experienced. You would be very wise to book ahead and be prepared to listen and learn. I can't wait to go back!
MarcTheC, Caerphilly 21 September 2015
Excellent treatment. Worth every penny. Would highly recommend.
Anthony H, Birmingham 21 September 2015
Best massage in Cardiff. This is one very special therapy centre. I have been to many and trust me – Marshall Massage is unique. The therapist is genuine, caring and attentive. He listens and then advises with a lot of patience. He certainly knows his stuff and knows how to put you at ease. His spectrum of medical knowledge and qualifications is very impressive and his many testimonials are no surprise to me at all. It has a free car park at the back and Queen Street station is 4 or 5 minute walk away. Bravo!
Gemma A, Barry 18 September 2015 - on Trip Advisor
Amazing massage in Cardiff. One of the best decisions I have ever made was to have a massage with Philip Marshall after reading the reviews on Trip Advisor, having just moved to Cardiff I was looking for a good therapist for a back problem I have had for quite a number of years. Philip certainly didn't disappoint, he is just such a hands on guy and knows exactly how to treat your individual condition, my back has improved so much (and continues to improve) since I started seeing Philip. He takes the time to have a chat with you and also gives great advise regarding nutrition. If you are looking for a good treatment for a particular problem or just for pleasure I cannot recommend Philip highly enough. Give him a go you won't be disappointed.
Collette L, Cardiff 2 September 2015 - on Trip Advisor
Fantastic!! I have been visiting Phillip for the last year - I have chronic psoriatic arthritis and I suffer from excruciating back pain. On my first visit, I spoke with Phillip, explained my issues and what I wished to achieve from my visit. Phillip explained in detail what he thought would be the best course of action and we took it from there. I have found Phillip to be extremely professional in his work, I have benefited a great deal from his expertise and I enjoy visiting him. He has a great deal of knowledge and is happy to explain anything I'm unsure of, or anything I wish to know more about. I would recommend his service to anybody - from those looking for help with body issues to those wanting a relaxing massage. Thanks Phillip!!
Rachel B, Cardiff 3 August 2015 - on Trip Advisor
A Master of his craft at work. Arrived at City Marshall for the first time on Thursday 16th July 2015 have been suffering since Feb 2015 with a ruptured Achilles tendon, my rehab was being severely impeded by fluid retention leading to excessive swelling. Following only one session with Phil Marshall the swelling was reduced by 95%, now 15 days later following a further 4 sessions with Phil, the fluid swelling hasn't returned, I'm confident it won't. As a result of all this my rehab has taken significant steps forward, I couldn't be more pleased. Phil has also helped me with a temporary respiratory problem due to inactivity since the date of my injury. Coupled this with Phil offers a constant flow of simple advise on lifestyle improvements and dietary changes, for me the experience has been so worthwhile. I would recommend Phil's services to anyone with ailments or maybe someone who simply needs revitalising.
Charles D, Cardiff 26 July 2015 - on Trip Advisor
Simply THE best ever. I have been having sessions with Philip for the last 3 months, and the treatments are, quite simply, the best that I have ever experienced. Philip is knowledgeable, caring and extremely effective. There is no rush during your session, you know that he truly cares about what he does. I don't leave reviews normally, but felt the need to share how amazing this experience is. Thank You
misswelshkitty, Bristol 14 July 2015 - on Trip Advisor
Dedicated and knowledgeable. I'm currently having treatment with Philip Marshall at City Marshall massage Cardiff for Myofascial Pain Syndrome among other muscular issues. I find him to be very attentive, dedicated, knowledgeable and free with his overall health advice, as well as being able to pinpoint areas of discomfort and eliminate tension in those areas. I believe him to be a very skilled massage therapist who really walks his talk, and I would urge anyone with an ongoing health concern to seek Philip's advice and treatment.
Owain W, Cardiff 13 July 2015 - on Trip Advisor
Would highly recommend. I have had my fair share of treatments before but this was an excellent remedial massage. He really knew what he was doing and individualized my treatment. He explained what stretches would help me and created an essential oil blend specific to my needs. If I lived in Cardiff I would be a regular.
Isabelle P, Irvine United States 9 July 2015 - on YELP!
Superb Shiatzu therapist - highly recommended. I have been attending City Marshall for Shiatsu and reflexology since March. Prior to this I had various massage treatments with a variety of different Therapists. Without any doubt the treatment Philip provides is second to none and puts the other sessions I have had to shame. Philip's treatment is tailored to the client's needs and issues. My energy levels have increased and problem areas have either recovered or significantly improved. I would not now consider any other type of treatment/massage or any other Therapist. Well worth the fee charged.
Nicola B, Stoke-on-Trent 7 July 2015 - on Trip Advisor
Shiatsu and deep tissue sports massage. It has been two years since our last visit to Cardiff and we were really looking forward to our treatments. We were happy to see that City Marshall has stayed in their same great location - and the therapy room itself is as calming as we remembered. We both had two aromatherapy products blended, as we enjoyed the ones we had purchased last time so much. As for the treatments - simply superb! I have been to quite a few London therapist that charge double and are nowhere nearly as good as Marshall. I opted for the full 2-hour VIP Shiatsu massage including a heavenly Shiatsu face massage and my partner had the 90 minute sports treatment. Thank you so much for fitting us in at such short notice!
Jessica L, London 7 July 2015 - on Trip Advisor
Would highly recommend. Hot stone treatment was both relaxing and rejuvenating. Best massage I've had in the UK, so will definitely return. Good value for money too!
Kevin M, Herefordshire 6 July 2015 - on Trip Advisor
Wonderful massage therapy. I visited City Marshall Massage due to back and neck pain from an illness I have. The morning before my appointment I had extreme pain and discomfort which brought me to tears, conventional meds don't help my condition so I was depending on City Marshall to help me. I was not disappointed, the therapy was perfect, he made me feel comfortable, at ease and knew exactly what I needed. I left the clinic feeling so relaxed and came away with some good advise. The next morning I woke up feeling very well, with no pain and feeling positive. I have taken all the advise given by him and will definitely keep returning for therapy. It is an excellent clinic and with a very experienced and talented therapist.
Wiccarian, Cardiff- on Trip Advisor
Best massage therapist in Cardiff. The massage and Shiatsu capabilities of Philip are superb and his ability to combine sports science techniques with acupuncture, reflexology with myofascial release - are second to none. This, by no means, is a 'regular' massage. He first deeply scrutinises your health history and gives you a possibility to express your genuine concerns. He listens attentively and makes suggestions of possible courses of action. He will explain with great patience the different techniques and their possible benefit to you. Although he runs an extremely busy clinic, his consultations are never rushed and you are made to feel the centre of importance. Philip has helped me see the error of my ways and with a sharp eye and intuitive observations, corrected my posture with some great (and practical) tips. He showed me some easy to follow stretches that I now do religiously 3 or 4 times daily and had advised me about improving my nutrition and diet. He even gave me free cultivation kits to make my own kefir yoghurt and kombucha at home, which has made a huge difference for my digestive issues. All in all - YOU GET WHAT YOU PAY FOR - and in Philip's case, this is a real bargain
Jonathan B Newport, 5 July 2015 -on Trip Advisor
I just wanted to let you know that my back and neck are so much better. From crying with the pain before seeing you, to enjoying going to the cinema last night, its just fantastic! I bought the pillow you said about from Argos and it feels good for my neck and back. Thanks to you I am getting to have a normal life and we will never be able to thank you enough
Julie Timothy, 4 July 2015 - via text
Excellent find in Cardiff city centre. City marshall massage is an excellent therapy clinic to visit. He is extremely professional, attentive and fantastic at what he does. He will go out of his way to fit you in for an appointment at what time suits you and that is rarely found these days. He makes you feel settled and gives you the full time of therapy that you have paid for. The facilities here are very good, i would reccomend any one needing treatment to visit him first and dont waste money going anywhere else.
Stuart T Aberdare, 4 July 2015 - on Trip Advisor
On the day treatment and massage excellence. In Cardiff as on a UK tour and woke up with excruciating back pain. Needed it looked at ASAP. City Marshall managed to fit me in between shows and worked wonders with my back. Not just a massage but really looked at the problem and worked on my whole body. Terrific!
frankiem414 Cardiff, 2 July 2015 -on Trip Advisor
Sciatic pain discomfort - myofascial release. I have enjoyed my visit to Marshall massage therapy clinic in Cardiff. He appears to have 20 years of great experience in sports injures, and pin-pointed my needs and addressed them within 15 minutes of seeing me. We focussed on myofascial release of my trapped sciatic nerve. It is now two months later - and there is still totally no pain! We had two times a full hour session, and both times, I was given an extra 15 minutes or so of free time when we further discussed diet, nutrition, ways of stretching and general well-being. Marshall is an exceptional talent and you should seek him out on your visit to Cardiff.
Lyndhurst S London, 15 June 2015 - on Free Index
Shiatsu acupuncture. Marshall gave excellent service and is extremely knowledgeable about nutrition. I had a Shiatsu acupuncture treatment and have never experienced such profound relaxation and calming sleep for many years. Sheer bliss!
Bristol Bang Neath, 14 June 2015 - on Trip Advisor
So many grateful with pleasure. Only one hour massage was very fantastic. Marshall is very kindly with his time and explanations. Thank you
Tammy Yassin Leicester, 8 June 2015 - on Yell
relax after intense exercise. All my expectations were not only met but also exceeded. Phillip also taught me about the relevance of magnesium and vitamin D for which I am grateful. He was very helpful and professional at every step. During the session, I particularly enjoyed Hopi ear candling, which was not only relaxing for my body but also for my mind. I recommend Phillip's 'City Marshall' with no hesitation.
Bart Andersen Cardiff student, 18 May 2015 - on Free Index
I have had chronic pains in knees, hips and shoulder (and tightness pretty much everywhere) for a year and a half now. This is as a result of long term postural issues and being hyper mobile. I'm 20/21 and a student at Cardiff University. The sessions with Phillip, along with stretching every day and partaking in activities such as pilates/yoga and the gym, have resulted in huge improvements. Phillip's massages and advice have been instrumental in my recovery and I have made substantial changes as a result in my daily life. I now have a very healthy lifestyle, exercising every day and eating a very healthy diet. I also had very low energy and on Phillip's advise I had a blood test for vitamin D. I was very low (range for a normal person is 50-150 and I was at 46). I now take a vitamin D supplement every day! If you want to positively improve your life I highly recommend Phillip! There is only so much you can do by yourself and massages allow for increased mobility, flexibility and improved posture.
Guy McIntyre Cardiff student, 17 March 2015 - on Trip Advisor
Lymphatic drainage massage - excellent treatment and advice. Had a lymphatic drainage massage with hot stones and a blend of specially selected essential oils. Philip explained exactly what he was doing, why he was doing it, and how I will feel. The treatment was very enjoyable and the results were excellent. We discussed my entire lifestyle and diet habits and I was offered a lot of excellent advice about nutrition and subtle changes to diet. The recommendation about a vitamin D test was very surprising and I have since tested and discovered a huge deficiency of vitamin D as well as magnesium. These are now been addressed and I feel a huge improvement. All said, I would highly recommend that you see Marshall, for a series of treatments, or even for the one visit - you will learn a lot.
Roger W Cardiff, 12 January 2015 - on Trip Advisor
I had a Full Body Massage with Personalised Aromatherapy Blend and have awarded it 5 stars.
Paula Cardiff, 11 January 2015
I've had a back problem for 15 years that Philip got rid of after my first session with him. Been a further 2 times and my back is so much better!
Mozzer86 Cardiff, 15 January 2015 - on Trip Advisor
I had different massage treatments over a period of two months and they were carried out in a very friendly and professional way. My ailments have almost gone and my overall health and wellbeing have significantly improved. I certainly recommend this business.
Bettina Bindereif Cardiff, 8 January 2015 - on Free Index
An enlightening experience. I found Philip, (city marshall) while on the internet looking for somewhere I could get some relief for back pain, that I have had for quite a long time. I have several illnesses one being Multiple Sclerosis, which is the worry of my life, so I contacted Philip and made an appointment. It was the best decision I have made in such a long time. After the first session of shiatsu, my back felt so much better and to my astonishment I was now walking in a straight line. Before this, I was very unbalanced and would keep bumping into people while out. I am now on my third visit and things have improved greatly for my total health. Philip seems to love what he does and puts so much of his energy into each massage it makes you feel replenished. He has provided me with so much information dietary wise and is a very knowledgeable man. After years of popping pills, Philip has shown me that there are other natural ways of helping yourself and I can honestly say I feel so much better for taking his advise. I would recommend everyone to visit him at least once in their lifetime, he is a total gentleman who is brilliant at what he does!!
Wiccarian, Cardiff 7 January 2015 - on Trip Advisor
Trigger point therapy. Phillip has really helped me with the upper back tension I have been dealing with since an L4-L5 microdiscectomy in May 2013. I had suffered with severe sciatica for over 2 years and this has resulted with a whole mess of problems in my upper back since. I am a 26 year old male and I have had 5 x 1 hour sessions with him, mainly concentrating on trigger point therapy. It has been brilliant and I am feeling that I am in less pain and more comfort. Very welcoming and friendly relaxing atmosphere. He is an extremely knowledgeable practitioner and has helped on advising me with diet and posture also and is more than happy to answer any questions I have no matter how small (even by the odd text to ask about certain food/vitamins etc). I am still not completely how I want to feel in regards to pain, however there is definite improvement and I will be going back to him in the future. The price is justified for the quality of the therapy and for me has been worth it. Phillip is a genuine therapist who really listens and cares and he by far outstands from any therapy I have had in the past.
Mark R, Cardiff 7 January 2015 - on Trip Advisor
I have done a number of sessions of reiki and shiatsu with Philip.
I feel much calmer and generally have a better type of energy as well. Philip is very professional and he tailors a treatment to your particular needs.
All in all I would highly recommend Philip to anyone that I know.
Stephan Oram, Barry 5 January 2015 - on Free Index
Fantastic massage. After reading so many different good reviews I decided to try a massage at City Marshall, Cardiff and was not disappointed! I had hip and shoulder problems and had seen various therapists in the past. Phillip took his time during the consultation to find out which areas were causing problems and I was particularly impressed with his broad knowledge of complimentary therapies/diet/nutrition/sport injuries/stretches. I also suffer from heartburn and he advised me to avoid certain foods. It s great to be able to have appointments at short notice and I would highly recommend Phillip as a complimentary therapist.
Amanda Evans, Carmarthen 3 January 2015 - on Free Index
BRILLIANT DEEP TISSUE MASSAGE. I Moved to Cardiff in September, and having had a back problem for seven years, I needed to find a good massage. Where i lived before I have seen a physiotherapist and also a chiropractor which helped short term and I had been having hot stone massage every month to ease the discomfort I felt on a daily basis. The first hot stone massage I had in the area I live now was not very good, and I felt no benefit from it at all, so I decided to check trip advisor and found Philip, and I am so glad I did. I felt a slight improvement after the first visit so knew that I would go back. I now have had five treatments and believe me they are sometimes so uncomfortably painful, but what a difference they have made to my back and my life! Philip tells you exactly what he is doing, he is also so knowledgeable regarding looking after your health. I look on the treatments as an investment in my health and will keep going until I know my back is OK. I would highly recommend Philip as he knows exactly how to treat your particular problem.
ColletteL, Cardiff 30 December 2014 - on Trip Advisor
Best therapist in Cardiff without a shadow of a doubt. I first went to see Phillip after re-injuring my lower back. I had previously visited chiropractic clinics and physiotherapists and the issue was still unresolved for many years. After 5 sessions it has certainly helped me in reducing the pain and stress I had felt. Phillip is a genuine and knowledgeable man who cares about all his clients and creates an atmosphere that is suitable for all. I feel that the price you pay for his services are justifiable, as the wide variety of quality therapies provided can really make a difference for people's lives.
StephanJCT, Cardiff 30 December 2014 - on Trip Advisor
I have had 3 sessions so far with Phillip, who is treating me for back problems which are very painful. After the first session, the constant pain in my arm had lessened significantly; after 3 sessions, I am now able to sit comfortably and in different positions. I have also been able to discuss nutrition and posture with Phillip. The first couple of massages were a little painful as my muscles were in such poor condition, but the massages themselves are becoming more relaxing now as the muscles are mending. I'm very impressed, and I think that the treatment is working well. I intend to keep up with regular maintenance massage once the immediate problem is resolved.
Rhian Atkin, Cardiff 28 December 2014 - on Free Index
I had a Back, Neck and Shoulder Massage and have awarded it 5 stars.
John Cardiff, 28 December 2014
With his expert care and professional manner, Philip seamlessly blends sports massage, Shiatsu and other complementary therapies, including dietary advice. His attunement with his clients' needs is second to none and his gentle and intuitive composure makes you feel relaxed and in extremely capable hands. I cannot recommend him highly enough. He has helped me with anxiety, IBS, a trapped nerve and all manner of other discomforts.
Katherine Nicholson, Cardiff 22 December 2014 - on Free Index
My wife and I have been visiting City Marshall for some years. Philip Marshall is an outstanding professional with a depth of knowledge and understanding. Very attentive and calm always affording dignity and respect. I have recommended City Marshall to my patients and they have all found the service professional and energising as well as the intervention being relaxing
Rashpal Singh, Cardiff 21 December 2014 - on Free Index
Plagued by neck and back pain, which persisted despite trying a range of different therapies and exercises, I was very pleased by the effect of just a couple of treatments at City Marshall. The care and attention, and ability to destress painful muscles, are outstanding - in fact I am amazed at what they can do. My singing voice has been transformed by tension reduction in my back.
John Martin Evans, Cardiff 20 December 2014 - on Free Index
Very good, knowledgeable and professional therapist.
Lovely mix of aromatherapy oils, relaxing massage and advice for better health and diet.
Anon, Bridgend 12 November 2014 - on Google Places
Warm and welcoming, excellent service with exceptional knowledge and know how, I wouldn't go anywhere else for my massage.
David Braithwaite, Barry 11 November 2014 - on Google Places
I would highly recommend Philip based on my excellent experience. I'm particularly impressed by how much information he gathers in order to really tailor the treatment to the individual. Most massage places I've been have felt quite generic and rushed where here is someone who offers a wealth of knowledge and obviously likes seeing positive results in his clients. Every massage/session has been very relaxing, informative and I've come away with obvious benefits. Excellent treatments.
Oliver Mc, Cardiff 30 October 2014 - on Trip Advisor
I have been training for my first ever Cardiff half marathon. As I have been introduced to Philip last year, it has been very useful. I have totally changed my diet and have started relaying a lot more on fat and less on protein. Which my doctor likes, and my body likes even more. Philip's stretches are great and his warming up sequence is fantastic. Although there is no real need to actually run the full 21km before the race, I have already ran it twice, comfortably. This week I saw him twice and intend to see him again immediately after the race on Sunday. His advice is amazing. Thank you so much.
Aaron J, Carmarthen 1 October 2014 - on Trip Advisor
Highly recommend that you seek out Marshall even if you only have a short stay in Cardiff. The way he read my body and informed me of all my bad habits and past injuries were amazing. Without a single word from me, he was able to pick up on a bad car crash 15 years ago, carpal tunnel syndrome and problems with my lymphatic glands. I was only expecting a 'pamper' and relaxing massage - but Marshall was able in one short session to give me such an amazing insight and so many wonderful tips about posture and nutrition - that I have actually returned back twice already (from Birmingham!) and also referred two close friends. Be sure to ask for Philip by name. He has 18 years of expertise especially in Shiatsu and Acupuncture.
Jane H, Birmingham 26 September 2014 - on Trip Advisor
With great sincerity I can recommend Marshall. Excellent massage treatment and I was treated to more than 20 minutes of free consultation time with diet, nutrition and stretches information that were very useful! Make time to go there!
Derek Verderek, Belgium 19 July 2014 - on Google Places
I have been to to many places for massages but city Marshall was by far the best. Philip really knows his stuff! Also my nan had treatment for a trapped nerve she has been suffering with for months and after one treatment she has no pain what so ever. Amazing! True healing hands. Will definitely be back.
Chanelabelle1, Cardiff 18 July 2014 - on Trip Advisor
I have had both massage as well as reflexology therapy treatments at City Marshal in Cardiff. Their location is excellent - very near to all central hotels - and they even provide free parking. The treatmets I had together with my partner were superb. It is obvious Marshall is extremely knowledgeable as well as very gifted. His advice was very detailed and he explained all that he did with a great amount of care and attention to first finding out what I wanted and then tailor his treatment accordingly. Hence, we combine reflexology together with a body massage using hot oils (lovely!) and my partner had a deep tissue sports massage - which he enjoyed very much.
Sophie T, Cardiff 18 June 2014 - on Trip Advisor
Must admit that I am very impressed. I have had fibromyalgia with chronic pain for the last ten years. No amount of chiropractors or regular physio has ever worked. Even steroids were short lived. I have had 4 sessions with the main practitioner, Philip, and the results are amazing. A huge improvement and almost no pain. He addresses things like nutrition and diet as well as correct posture and general maintenance. He makes you feel extremely welcome and the treatments and subsequent advisory sessions are never rushed or hurried. Go there for the fantastic and effective benefits and for the personal touch. Many thanks!
Robert L, Cardiff 8 June 2014 - on Trip Advisor
As a tourist with little WiFi time, I tend not to write reviews. But this time I will, as the massage treatments was really fantastic and everyone should know about this place. Even as a casual massage visitor, Marshall made an extra 20 minutes time for me to be sure that I will take all the great knowledge from his expertise with me back home. I will be sure to come back every time I am in Bristol or Birmingham, as it is worth the journey!
Derek V, Newport 8 June 2014 - on Free Index
I booked massages for myself and my partner with Philip and we both greatly enjoyed the experience. Philip built in the time to get to know me and understand what I wanted, while recommending the best massage for me. I felt that Philip put a lot of effort into this which results in a very personalised service that best benefitted me. Philip took time to explain everything to me and check I was comfortable with the different things he used. The massage itself was fantastic. I asked for a relaxation focused massage as I had been going through a very stressful time, but with emphasis on my back and shoulder which had been causing me pain. Philip mixed oils together to best benefit my body which smelled lovely and added to the relaxed atmosphere with the gentle music too. I felt relaxed and invigorated at the same time afterwards, and my back was really improved for several weeks. I also found I slept better after the massage, with my body able to properly relax. Philip used towels sensitively to ensure I felt comfortable, and the bed used for the massage was comfortable too. I will certainly be returning. Overall I felt this massage gave good value for money, the session was full and personalised. My partner had a similarly excellent experience, with Philip recognising the tension and stress in his head and paying particular attention to this part of his body, which apparently made him feel much better afterwards. Overall, Philip was very therapeutic in his approach, and the experience was soothing, relaxing and continued to benefit us for several weeks. We are looking forward to returning soon.
Carmel Porter, Cardiff 3 June 2014 - on Free Index
My husband and I were only in Cardiff for a day and had been traveling in the UK for 11 days. At the time I was 24 weeks pregnant and had significant aches and pains. I contacted City Marshall via their on-line web form and he was able to work me in that afternoon. It was much appreciated and the prenatal massage was fantastic. He also did a custom blend of essential oils just for me - I was able to pick the scents I most enjoyed. I would recommend!
Jesicca S, Spring, Texas 3 June 2014 - on Yelp!
The sports massage at City Marshall was superb. I have visited many chiropractors and physiotherapists over the years, but still my expectations were already very high, due to the rave reviews. Still, Marshall exceeded these expectations, and then some! The consultation before the massage was thorough and meticulous, the massage itself was deeply relaxing and the aftercare advice that followed was so detailed and insightful, that it was worth the trip on its own merits. Go there and be prepared to learn so much more about herbal medicine, nutrition, diet, stretches, posture and ways to avoid RSI. Book as early as you can!
Jameson, Bristol 1 June 2014 - on Wahanda
Great hot stones and hot towel massage. Marshall has amazing therapeutic skills, as many people already remarked. He also manages to create a wonderfully welcoming and warm atmosphere. I had the hot stones massage with hot oils and wonderfully pampering warm towels for both the body and the face. The hot stones are really very soothing after a full day of sightseeing. If you take them on their VIP upgrade option it even includes a hot foot bath. Can you imagine the bliss! Very great massage.
Ramla A, Manchester 28 May 2014 - on Trip Advisor
After 7 years of chronic pain and serious discomfort, and following at least a dozen visits to other physiotherapists and chiropractors, I finally listened to my wife and went to see City Marshall. She has been a client of theirs for over 3 years and has had amazing benefits in much better sleep as well as less anxiety. I have now been three times and it really is quite amazing. The first session was already so wonderfully informative and educational! From here there is really no looking back. I now know that I am in very competent hands and the pain has already subsided dramatically. I can very highly recommend to anyone suffering from chronic pain, sleepless nights, muscular tension and such like - The best massage therapist in Cardiff.
Anthony C, Crickhowell 23 May 2014 - on Trip Advisor
After a bad fall 20 years ago I received treatment through the NHS and privately and no one could find the reason for my injury, so I was told after many months that I would just have to put up with the pain (no MRI Scans available then). I struggled back to work and have used conventional physiotherapy and osteopathy since. Six years ago the pain became so bad that I was sent for a MRI Scan which revealed that I had a bulging disc pressing on the sciatic nerve and I would need an operation, which I subsequently had. Anyone who has a long term injury will know that the pain is not just in the area that was injured but it can affect different parts of your body.
I found Philip last Autumn and I cannot tell you what a difference he has made to me. I decided to have the 5 treatments in a short time and after the first two I could feel the difference. No-one is going to cure my pain, I will have it for the rest of my life, but I decided that I was going to put myself in Philips very capable hands. I am going to be with Philip for the "long haul", because I know that he can make a difference to my whole body. Philip is a very caring, considerate and gifted person and I feel at ease when I go for my treatments and I am off to see him today.
Joanne, Barry 22 May 2014 - on Free Index
I attended a course of sports massage treatments for a long term injury. Philip is extremely knowledgeable and gives plenty of helpful advice. The treatments he carried out for me were exemplary, both massage and stretches. I have attended a few different sports therapists in the past and can confidently recommend that City Marshall is the best.
John Taylor, Cardiff 24 April 2014 - on Free Index
The experience was really beneficial, not only was the massage soothing but the session was also very informative. Phillip is a very knowledgeable person and is very good at explaining things. The aromatherapy oil blend he created for me is really helping me remain calm and focused during this revision period. I look forward to making another appointment in the near future.
Amy Smith, Cardiff Student 17 April 2014 - on Free Index
This was a present to me from my daughter after some very difficult times on top of a recent subarachnoid haemorrhage which left me with little use of my right side and difficulties with speech. I have has several massages in the past but Philip was by the far the best. He completely got it right and I had a fantastic Shiatsu treatment with added tips and advice. I don't live in Cardiff but my daughter is at Uni there and we will be back as soon as we can for further treatments, cant wait. Thank you Philip
Nicola Smith Weymouth, 17 April 2014 - on Free Index
I have had a problem with my Shoulder for a while now when reaching for things it used to send a pain down my shoulder and I have a large knot and cracking sensation when rotating it, however after visiting Phillip, it has become a lot easier. He gave me exercise's to do which I found helpful and educated me on my posture and little everyday things I could do to ease the pain. I don't experience the pain I had before with my shoulder. I have had many back massages and none of then released the pain I was experiencing till this one, I didn't think it was possible which is why the service and quality was better than I expected.
Emma Hold, Brigg 14 April 2014 - on Free Index
Philip creates a peaceful oasis in the centre of Cardiff.
He goes out of his way to make you feel comfortable and relaxed from the moment you walk through his door. Treatments are fabulous.
Annmarie Black, Cardiff 14 April 2014 - on Free Index
I have never had the desire to go back to the same massage therapist but Philip is so fantastic that I see him regularly and have done so for about two years now. Philip's knowledge is way beyond massage, muscles and tightness; he always has a piece of advice for you that is very valuable. Never in a rush, Philip gives you all the time you need, assures that you receive the treatment that most suits your body and condition and makes you feel like the centre of attention. It is also great to be able to get appointments at short notice when you know that a good massage will help you to feel better immediately.
Romy Franke, Cardiff 13 April 2014 - on Free Index
Philip helped me to release a complex childhood trauma that I had been struggling with all of my life. Philip is a gifted professional with exceptional healing abilities. I have the highest regard for the work he does and his authenticity.
Julie Traynor, Cardiff 15 April 2014 - on Free Index
I first discovered Phil about six months ago and it was my first experience of Shiatsu, which I loved, and I now book a session every two months. After a full session, I walk taller and straighter and shoulder and back aches just disappear. I would recommend Phil to anyone who has some specific pains that they need to have eased or if they just want to try a very different kind of pampering.
Andy H, Newport 8 April 2014 - on Free Index
Went for a sports massage and reiki healing after being recommended by a friend. Absolutely delightful, a very lovely man and such a delightful experience. I left feeling very relaxed and knot free, would highly recommend.
Jenny Davis, NHS Cardiff 7 April 2014 - on Free Index
I have been medically diagnosed as having bi-lateral inguinal hernia's and I found City Marshall on the web in the hope that I could ease my discomfort whilst waiting for an operation date. I found Philip to always be professional, most courteous and highly knowledgeable about the symptoms of my complaint and the hernia massage I have now had on several occasions has significantly improved my quality of life from not being able to stand for any long periods without significant discomfort last September to being able to presently go about my day to day business without too much trouble. He has always made it very clear that his therapy will not cure my condition, but it has certainly helped me to cope with my day to day lifestyle with more ease. In short my trip to Cardiff is a 500 mile round trip, but I feel the benefit I gain from my visit's (almost on a monthly basis) is well worth the time and expense. Philip has also given me valuable advise on diet that aid's my digestion and in so doing complements the physical therapy received. I would not hesitate to recommend him to anyone in need of complementary therapy.
Neil Hold, Lincoln 6 April 2014 - on Free Index
I've visited City Marshall many times and Phil is the first person I turn to when I need my aches and pains sorted. I work both at a computer all day, and also carrying heavy boxes at times during the year and as such, my back especially can end up in bits. Phil takes the time to find out your issues before laying hands on you - and when he does - that's when his remarkable experience shines through. He's able to pinpoint exact 'hotspots' and tells you exactly what needs sorting - you don't even have to say a word. I remember one particular visit where I had particularly sore shoulders. I can tell you now that the way Phil worked out the knots was pure heaven! If you're looking for an experienced, friendly and professional therapy in Cardiff, look no further. I cannot recommend him enough.
Patric Morgan, Cardiff 5 April 2014 - on Free Index
I have always been interested in Reiki, so when I decided to give it a go, I researched the best practitioners and came across City Marshall. I was very impressed with the service and used it regular twice a week. I couldn't believe the transformation. Amazing Service.
Nicola Sissons, Cardiff 3 April 2014 - on Free Index
I've been having massages for years to help with tension and back problems and I have to say that Phillip is the best masseur I have ever come across. He listens to your problems and tailors the solution to your needs. He also provides useful information, and is highly knowledgeable when it comes to health problems. I would recommend Phillip to anyone who wants to relive the stresses of everyday life.
Hywel Thomas, Bristol 3 April 2014 - on Free Index
The Hay Fever blend with the special blue chamomile and myrtle have worked wonders. I have stopped taking the antihistamines as well as the aggressive Corticosteroids (steroids) and feel SO MUCH better now. I only wish I knew about this sooner. Thank you so much.
Helen B, Cardiff 1 April 2014
Excellent. Suffering from numbness in feet due to diabetes, over several sessions of reflexology, really did help improve circulation in my feet. Back & shoulder massage I would also recommend - really helps to relieve the stresses of work. Thanks Philip.
Richard Rump, Cardiff 1 April 2014 - on Trip Advisor
After only 2 sessions I was seeing an improvement and relief of the tightness and aches and pains in my neck/back. Phillip is very helpful and knowledgeable, spends time getting to know your problem and is always happy to suggest other options and alternatives that may be of benefit. On top of that he is also very skilled and I can highly recommend him.
Gareth Ahmun Cardiff 1 April 2014 - on Free Index
Although at first highly dubious of complementary therapy, I'd had enough of my symptoms and so researched options. Having read Philip's reviews, I thought I might as well give it a whirl - what's the worst that can happen - £70 down the drain or you might just be sorted. After 4 months of treatment I am happy to report that Philip does what it says on the tin, and that no money entered Cardiff's sewer system. Philip is everything you'd expect - friendly, interesting, knowledgeable and accommodating - but crucially he will analyse your problem and fix it.
Myfanwy, Cardiff 28 March 2014 - on Free Index
I have been having tui na (cupping) treatment over 2 years for some old chronic/ stress related injuries that I accumulated. However, when I moved to Cardiff, I did not know where I could continue my treatment. A friend suggested to visit City Marshall. I am very glad I did because after a single session I could see massive improvement on my shoulder pain. Moreover, Philip (the masseur) explained what was causing my injuries and what I could do at home to avoid the pain getting worse. I fully recommend his treatments and although they can seem pricey, he offers student discount and it is worth every penny.
Eralc Goghi Student Cardiff 27 March 2014 - on Google+
I have not had a bad night's sleep since I saw you, three weeks ago.
Archie, Cardiff 27 March 2014
For the last couple of years I've been dealing with lots of tension and pain on my back. Tired of seeing many different GP's and taking painkillers I called Philip. Later that week I received my first massage, especially designed to relieve tension and also relax me thanks to a unique blend of aromatherapy oils that Phillip created for me. My pain has improved a lot and I also feel lighter and able to carry on with my day without issues. I cannot recommend Philip enough, his professionalism, knowledge, flexibility and willingness to help is definitely above and beyond the highest standards. With Philip you can definitely be sure that your problems will be listened and a tailored solution will be created.
Jennifer Ruiz, Cardiff 23 March 2014 - on Free Index
Went with an ongoing back issue. Had the best massage therapy I've ever experienced and problem solved. Will definitely go again and recommend to anyone. Maybe a little more expensive than some retail masseurs but you get what you pay for. And for a comparative service and result it's very reasonable.
Karl Roberts, Maesteg 17 March 2014 - on Free Index
The therapist spoke through everything and made me feel very relaxed. I would definitely go again and would recommend to anyone.
Esty B Cardiff 12 February 2014
For ten years I was not able to reach my ankles, bend my knees without pain or clip my toe nails. I thought I never would. The NHS said its age! After 3 sport massage sessions I am pain-free, very loose and I can clip my toe nails with ease. I feel amazing and I know that in 2 or 3 more sessions I will feel even better. Thank you so much.
Aled Jenkins Pontypridd 23 January 2014
Professional, warm, knowledgable and really helpful. Philip certainly knows his stuff and helped me with constant problems with my digestion and low immune system. Very generous with his time, advice, offers and flexible in appointments. I've moved away now and already missing the sessions.
Definitely recommend a visit. Not cheap but worth the money.
Mel Hillyard London 29 December 2013 - on Free Index
Currently being treated for a lower calf injury, possible running injury, and after 3 sessions can feel a real positive difference in the area. Phillip is very informative, friendly and knowledgeable and has highlighted and treated other areas of concern that have aided my recovery. Highly recommended.
Gareth Evans Newport 25 November 2013 - on Free Index

City Marshall is a central Cardiff massage clinic. Their house specialty is Thai Massage, as the chief therapist has lived and worked in Chaing Mai and Hong Kong for many years. It was especially convenient to use their free parking and the 2 hour Thai massage session was tailor made for my own requirements - with my personalised blend of aromatherapy oils and an addition of Hopi candles and a shiatsu facial. This was an amazingly relaxing routine that I intend to make a month ritual. Superb!
Sion Davis Swansea 24 November 2013 - on Yell.com
FANTASTIC. I cannot recommend Philip enough. I have suffered for 7 years with horrendous shoulder, back and neck pain, causing restricted movement and also lack of circulation into my fingers (always went white when cold) - after 2 sessions I have had no more white finger (and it has been freezing) and considerably reduced pain. I know I will need a few sessions due to being this way for so long, but Phillip is AMAZING and I now feel there is a light at last at the end of my tunnel. I cannot recommend City Marshall enough, I was near breaking point, he really does have healing hands....I can't thank you enough.....thank you for making me smile again :-)
Julia Allen Cardiff 21 November 2013 - Trip Advisor
Look no further. After intensive radio and chemotherapy for throat cancer my body was in a mess with various aches, pains, stresses and restricted movement. I was having complementary therapy via the NHS - reki and refelxology - but unfortunately this wasn't hitting the spot. After much research I chose City Marshall from the reviews online and boy I'm glad I did. After 4 sessions now I feel so much freer in movement, its easier to relax and much of the tension has gone. In my last session Phillip managed to combine hot stones, aromatherapy, deep tissue massage, hopi candles and shiatsu and I can honestly say I never felt so relaxed and had the best sleep I can remember. I'll be returning on a regular basis and cannot recommend Phillip's intuition, professionalism and services high enough.
Paul Gray Cardiff 18 November 2013 - on Trip Advisor
After intensive radio and chemotherapy for throat cancer my body was in a mess with various aches, pains, stresses and restricted movement. I was having complementary therapy via the NHS - reiki and refelxology - but unfortunately this wasn't hitting the spot. After much research I chose City Marshall from the reviews online and boy I'm glad I did. After 4 sessions now I feel so much freer in movement, its easier to relax and much of the tension has gone. In my last session Phillip managed to combine hot stones, aromatherapy, deep tissue massage, hopi candles and shiatsu and I can honestly say I never felt so relaxed and had the best sleep I can remember. I'll be returning on a regular basis and cannot recommend Phillip's intuition, professionalism and services high enough.
Paul Gray Cardiff 18 November 2013 - on Free Index
I had bad whiplash from a sports injury, with much reduced neck movement and severe headaches. As I was working near Cardiff, I opted to see Marshall. We only had 3 sessions together and I saw a rapid improvement from the initial consultation. Although I live in London, I have recommended him to all my friends and colleagues and intend to visit him at least monthly. Excellent service, a genuinely caring professional with bags of experience. You must visit him.
Caroline N London 16 November 2013 - Yell.com

Reiki massage. I had a Reike massage before in London, to do something about my sciatica. It has worked, don't ask me how. I was in cardiff at the time and had spare time before catching my train to London. My sciatica has flared up on me recently and I needed it to be in a good shape. With the assistance of my phone, I found Marshall Massage. I had an appointment the same day which was very helpful. The session was physically and spiritually healing and I desperately needed it.
Raya A London 27 October 2013 - on Trip Advisor
Massage. Lovely massage in a nice room, very conveniently located in the city centre. Phillip was very experienced and professional. I would recommend it.
Max W Coventry 23 October 2013 - on Trip Advisor
A very gentle atmosphere to experience. A very calming and stress free environment I found upon my visit. Philip especially is a very polite and informative individual who was most helpful. I would recommend City Marshall to anyone who is seeking a relaxing experience.
Daniel M Newport 22 October 2013 - on Trip Advisor
Beyond expectations. After seeing a variety of positive reviews I decided to book a consultation - I had been enduring poor sleep, suffering stress from bereavement and very low energy levels. I'm not sure what my expectations were, but was so pleased to see an improvement after the initial visit. Phillip certainly seems to take an interest in your personal situation and finds a balance in listening to your needs but also guiding you with his obvious expertise. I look forward to each visit as I know it'll not only be a wonderful hour of relaxation but the benefits will last much longer than any massage I've had before. Have already recommended him to a number of friends and family.
Jo Price Cardiff 21 October 2013 - on Trip Advisor
Very relaxing. I went to Phillip originally with a back injury which had plagued me for years. Phillip was able to sort this out for me in just a couple sessions. I also had treatments to support me through my IVF cycle (acupressure and reflexology) which were extremely relaxing and helped me cope with the stress and anxiety. Phillip is very knowledgeable and I would recommend him to anyone.
Alice S Cardiff 17 October 2013 - on Trip Advisor
Relaxing! I went in to City Marshall after finding it online and after reading its good reviews and it really was a great experience. It relaxed me before my pretty stressful weekend of meeting my boyfriend's entire family. I strongly recommend Phillip. He was very professional and kind. Made me feel very comfortable. No awkwardness which was what I was afraid of. He talked me through the different [aromatherapy] scents. He also gave me information on what I need to do next, to benefit fully and keep my skin healthy. He really knows what he is talking about. Next time I'm in Cardiff I will definitely go back.
Joy I London 25 September 2013 - on Trip Advisor
Philip is very welcoming and extremely professional. It is obvious that he places great emphasis on customer care and that he treats all new and old clients equally. His recommendations, stretches and nutritional advice are an extra bonus that we did not expect. Go there for the best deep tissue sports massage as well as his wonderful insight. Very highly recommended.
Brian T Leeds 20 September 2013 - on Trip Advisor
I attended City Marshall for a course of Chakra healing and Shiatsu massage. The whole experience was wonderful. This has to be the best therapeutic practice in the whole of Wales. Philip is the consummate professional and he certainly has some extraordinary gifts. I can wholeheartedly recommend this practice. Many thanks Philip.
Elaine Newcombe Birmingham 15 September 2013
Fantastic - really helped my Sciatica fast! City Marshall is great. I was struggling with sciatica but after only the first treatment there was tremendous improvement. Phillip is very knowledgeable - he tailor made my treatments and gets great results. I thoroughly recommend him.
Paul Bennett Cardiff 14 September 2013 - on Trip Advisor
One of the most relaxing hours in a longtime. Never done anything like this before, but would again now. Very helpful.
Rob Osborne Tonypandy 8 September 2013 - on Free Index
City Marshall is the best masseuse in the city of Cardiff. He offers professional service with great expertise and confidence. He treats clients with much deserved respect and makes everyone feel welcome and comfortable. Feel free to make contact and have your massages done by a truly professional and qualified masseuse.
Nell H Cardiff 7 September 2013 - on Trip Advisor
Superb and attentive massage / reflexology. What can I say that isn't superlative. Phillip knows his stuff and knows how to explain what he's about and why. I had taken a serious fall with incredibly painful ribs and related muscles. The massage and oils worked a treat in returning mobility and reducing the bruising. His reflexology also identified a posture problem (without any promoting I must add) that I have had on/off for years. Looking forward to returning to Phillip to work on this too.
Susan B Cardiff 6 September 2013 - on Trip Advisor
Excellent massage treatment. One thing that really makes City Marshall Massage stand head and shoulders above most other therapists I have seen on my travels, is his adaptability and willingness to tailor make a treatment to your own personal needs. You might be surprised to hear, but I had a 60 minute deep tissue sports massage followed by 30 minutes of ... Reiki ... and the combination was amazing. The muscle tension was all gone and I felt a huge release of blocked energy. I never thought that a massage can be equally energising and relaxing - but it can. Really fantastic therapist!
James C Chester 6 September 2013 - on Trip Advisor
Fabulous massage that's tailored to your specific needs. I went to see Phillip to help me relax due to my insomnia. He really listened and spent time chatting with me. I had a shiatsu massage first then the next week an aromatherapy massage. Both were amazing and after the aromatherapy one I slept most of the night without any sleeping tablets. Something I have not done for a long time. Thanks Phillip, I can't wait to come back.
Pamela Ford Newport 4 September 2013 - on Trip Advisor
Outstanding sports massage. I'm a fitness instructor and thought that I'd just have to 'live with' my constant aches, pains, strains and pulled muscles. After one visit to City Marshall for a sports massage, my back was SO much better. Since then I return as often as I can. Phillip uses a pressure pointing technique that relieved my knots and tension, my movement was instantly better and I could stand up straight! The essential oils are tailored to your personal requirements and smell divine. Phillip really knows his stuff, he describes what he's doing and how he is trying to relieve pain and strains. He also gives outstanding advice on posture and how to avoid injury and pain in the future. Would recommend to anyone who suffers with back, neck or shoulder problems, anyone who is involved in fitness to relieve muscle strain... also anyone who just wants a nice relaxing massage after a long week!
Lisa V Cardiff 3 September 2013 - on Trip Advisor
Fabulous reiki treatment. City marshall massage is one of my favourite places to visit for alternative treatments. I have recently had several reiki treatments with Phillip and I have been thoroughly impressed with the quality and standard of treatment received. I was able to connect straight away with Phillip during my first session, which really helps if you are having reiki treatment as it helps the energy to flow more freely. He did identify several deep blockages within me but after several treatments with him these blockages have slowly been released and I really feel so much more calm, relaxed and re-energised after each treatment. I will most certainly be going back for regular top ups and am also keen to try out the many other fabulous treatments this practice has to offer. If you are looking for a great massage or any kind of alternative remedy then I would highly recommend city marshall. Try it once and you won't want to go anywhere else.
Lisa T Cardiff 1 September 2013 - on Trip Advisor
Great massage in relaxing environment. I went to Philip with achilles tendon problem, but have since had had a series of sessions working on chronic muscle tension. Very effective.
Tim H Newport 1 September 2013 - on Trip Advisor
I have great pleasure in recommending Philip at City Marshall. He made me most welcome and listened to me whilst I explained my problem. I had been in real pain with a sciatic nerve problem in my right leg and after 3 treatments I am feeling the benefit his wonderful care My real aim is to do a lot of walking in the USA in 3 weeks time and I now believe that this will be possible. Thank you Philip.
Sandra Siddall Cardiff 22 August 2013 - on Free Index
BEST MASSAGE IN WALES. I can't find praise high enough. Fantastic massage. Really hit the spot and the great release of muscle tension lasted for three full weeks, even after the first massage. Go there for pain relief and be prepared to learn from his advice. The therapist is very generous with his time and is very good with explaining in great detail (if you ask) what he is doing and why that is beneficial. Been going at least monthly and I feel great!
Becci J Chester 12 August 2013 - on Trip Advisor
Best Reflexology in Wales. Reflexology away from home can always be hit and miss. But Marshall was certainly a Hit – with us both. His many years of expertise shine through and although his main specialty is Shiatsu acupressure, he combines those skills to achieve a great overall highly effective reflexology. As many people have already indicated, despite being from out of town, you get treated to a very generous amount of extra consultation time beyond the allocated 1 hour treatment. Not only very effective, but also highly interesting observations – both medical and nutritional. I don't visit Cardiff often, but when I do, I shall certainly return for another reflexology treatment!
George R Manchester 9 August 2013 - on Trip Advisor
Great Sports massage. I made an appointment with Philip for a sports therapy massage and went in without any expectations. He sounded very knowledgeable and asked me what type of oil blend I prefer, and when I said I was going back to my hotel after the massage, he recommended a [tailor made] blend of relaxing essential oils which smelled quite good. Philip is very knowledgeable on the human anatomy and muscle structure so he explained what he was doing while provided the massage. He also recommended that I corrected my posture in order to have long term effects on my body. City Marshall is the place to go in Cardiff for an effective massage.
Philip London 2 August 2013 - on Trip Advisor
We thought that being tourists and only in town for 3 days will mean that the massage will be short and business-like. Not at all! Marshall must have spent an extra twenty minutes with each of us, with detailed tips about posture and nutritional advice which were really educational. He managed to tell us more about our bodies and short-comings in 1 therapy session, than a life time of physiotherapists and chiropractors. We come often to the UK - and now we will make a visit to Cardiff a definite must! Very highly recommended
Jan Foster Pretoria 28 June 2013 - on Trip Advisor
There's a reason why City Marshall is an award winning practice and voted number one in the UK! From the outset you are made to feel welcome, comfortable and relaxed. Philip will take the time to discuss your problem and explain exactly what therapies are available. You are then able to choose from a wide variety of oils that are infused to create your own unique blend. As with many of the reviews, I have visited many Physiotherapist and Chiropractors over the years with limited results. Philip's professional approach and expertise hit the spot on the first visit. He's also very generous with his time and advice. I will be returning for regular top-ups.
Andrew P Cardiff 24 June 2013 - on Free Index
For sports massage in cardiff look no further. Great massage and great massage experience. Best sports massage in Cardiff. Worth every penny. Thanks!
Ron L Newport 21 June 2013 - on Trip Advisor
My boyfriend and I had 2 massage treatments each on our last visit to Cardiff. The Shiatsu massage was excellent. Really deeply relaxing while still being very energizing. Gave us a lovely feeling of satisfying calm. The sort of feeling you need when travelling on tight schedules. The massage clinic is right in the centre of Cardiff - within 3 or 4 minutes walk to most of the main hotels. On our second treatment, we bought a couple of aromatherapy products that were individually tailor made. Really lovely reminder of a great massage and a lovely stay in Cardiff
Jessica Lewis London 15 June 2013 - on Trip Advisor
Had a sports massage from their main physiotherapist, Philip, when I visited Cardiff. Philip has wide expertise in physio as well as deep tissue trigger point therapy work. He specializes in sciatic pain relief and I can certainly recommend his skills, as even after the first massage treatment, I already felt a wonderful improvement. I went back for two extra sessions on my way back through Wales. I have been pain-free for two months. A very enjoyable holiday and a great local discovery. You should really visit him if you have pain concerns!
Kevin London 12 June 2013 - on Trip Advisor
I had the best time. Felt really relax and calm. Philip the owner was so kind to me and help me deal with my bad knee. I felt so much better and also came back the next week for another massage. U should go check it out!
Koko Manchester 11 June 2013 - on Trip Advisor
[Massage treatments] went above and beyond. Excellent level of care and very informative. Am now a regular :-)
James Whisby Pontypridd 25 May 2013
The best massage and the best decision I have ever done, using City Marshall Massage. Has changed my life around after 5 massage treatments. It is fantastic being pain-free for the first time in years! £250 for this type of service is nothing. Very highly recommend that you also use the hot stones massage upgrade, at least a couple of times. Thank you so much!
David Greyson Bridgend 15 May 2013
Philip provides an excellent service. He has a great deal of knowledge about the body and identified issues with my feet relating to an injury more than 20 years ago, which I had long forgotten. Phillp's massage really helps deal with the tension that develops at various points in my body. He combines different techniques in the treatment and his intuitive approach seems to help him provide what treatment I need. I have seen him several times over the last few months and continue to do so every few weeks.
Cecil Newport 8 May 2013
I had a Reiki healing session. The individual treating me has good energy and is very warm to the touch. He identified my energy blockages and I am looking forward to clearing them with successive treatments. Peace.
Zeus Islam Cardiff 7 May 2013
I originally went for a sports massage and have since also had shiatsu massage both of which I found very beneficial in their own ways. And that is one of the benefits with Philip as he has experience in many treatments and can advise accordingly. The massage was great for releasing muscular tension and the shiatsu left me feeling very grounded, relaxed and very balanced. I would definitely recommend for either pampering or muscular tension.
Sharon Phillips Cardiff 15 April 2013
Whether you are suffering from pain, want to keep everything in check or simply want to fully relax, I can highly recommend City Marshall. I first attended when suffering from pains in my leg when running. Philip cured me via sports massage but also used acupressure when needed. One of the huge benefits of visiting Philip is that he can switch techniques when needed as he is qualified in many therapies. Since then I have also visited several times for reflexology which was extremely relaxing and helps keep my body in balance. Thanks!
David Lewis Cardiff 24 March 2013
I had the deep tissue sports massage at the city centre Cardiff location. The treatment room was very impressive and the sports massage itself was excellent. I would be more than happy to recommend Marshall to all my friends and family.
Miles Janssen Cowbridge 23 March 2013
My Reiki healing session was wonderfully calming. I was given the opportunity to choose a handful of crystals that seems to give me an even greater sense of inner peace. The whole building has a tranquil healing effect, the reiki treatment room is beautifully relaxing and the healing powers of Philip are very powerful. Certainly recommend a visit!
Tammy Sims Newport 16 March 2013
I would definitely recommend the Hot Stones Aromatherapy massage. I'm a person who 'doesn't know how to relax', but this truly is an amazing experience, as I feel completely rejuvenated and relaxed. Also, Philip is exceptionally good at pin pointing certain areas of concern and is so accurate. Very professional at all times throughout the treatment. He comes very highly recommended.
Shiralee Morgan Cardiff 13 March 2013
As a regular client I must say that the service offered is exceptional. I will definitely Recommend City Marshall to anyone who needs a massage whether its for relaxation or medical purposes. It is definitely value for your money and its guaranteed that you will be back for further sessions.
Vernell Henderson Cardiff 15 March 2013
I was suffering with stress during the first trimester of my pregnancy, and was given a session with City Marshall as a gift from my husband. I didn't know what to expect, but was calmed by the consultation. After discussing my symptoms, Philip was able to combine treatments to suit my needs. He was gentle, and assured me that he would not go near my abdominal area. I had a mixture of Reiki, Shiatsu and Reflexology, and can honestly say that it was such a relaxing and calming hour. The feeling stayed with me all day, and I can't wait to return to City Marshall.
Rhiannon Williams Cardiff 15 March 2013
Philip has given me hot stones massage on many occasions as well as Shiatsu and Acupressure. He is very skilled in all these fields and takes pride in the quality of each session. He asks pertinent questions before each massage and adapts the techniques to cause the maximum effective treatment.
Charles Birmingham 5 March 2013
After my visit to city marshall I instantly felt relief on my back and neck.. The essential oils were fab and the massage second to none! I was also offered valuable information about my condition, posture and further treatment. I'm a fitness instructor and intend to come regularly! Would definitely recommend!
Lisa Marie Verallo Zumba Instructor Cardiff 5 March 2013
I have had four aromatherapy massages with Phillip for muscular tension and anxiety. He is a lovely, understanding person, that takes time to understand what you need. My muscular tension is definitely improving and I would recommend Phillip to anyone with muscular tension, sports injuries or just a general massage. I also received useful advise on nutrition and well being.
Nicole H Pontypridd 5 March 2013
City Marshall is run by Phil who has wide expertise in all kinds of massage and different reasons for aches and pains! I regularly visit every few weeks as the treatments leave me feeling 150 times better and help to tackle my sporting complaints as well as the stresses of every day life. I often contact Phil at short notice due to work and he always does his best to fit me in around what suits my circumstances. I really feel his sessions are great value for money and great to keep up your wellbeing or perfect as a present for a friend. Would highly recommend to others.
Ruth Campbell Cardiff University staff 5 March 2013
I think that my client really benefited from the service that Philip Marshall provided. Very professional and positive outlook with regard to the wellbeing of my client. I would certainly recommend other people to use Philip Marshall's expertise and therapies.
Patrick Coombes Cardiff Autism Patient Carer 3 March 2013
Extraordinary knowledge + have you seen the new premises? I have attended appointments with City Marshall on previous occasions. I usually leave it too long, arriving in considerable pain in my shoulders, neck and back. My work in the NHS is stressful and I'm generally far from relaxed. After a consultation combining Shiatsu massage with other types of treatment, I feel massively better. Only recently I've had 2 consultations and I am able to move and work much more freely. Added to the first class treatment is the new environment. The City Marshall's treatment area is relaxing, very spacey and conducive to forgetting about the world for an hour. The NHS discount is generous and the therapist is also generous with his time. DO YOURSELF A KINDNESS and book a session.
Lin Zerouali Cardiff 3 March 2013
I highly recommend Philip Marshall for any muscular treatment. Philip is a very friendly and knowledgeable therapist. I had shiatsu and back massage sessions which released muscular tension and promoted a more relaxed mind and body. I recommend anyone with ongoing aches and pains to have a consultation with Philip to see how he can help you best, he can tailor the session to incorporate different therapies as part of one session to give you the optimum treatment.
Yvonne Murphy Cardiff 2 March 2013
The Tuina massage treatments with you during my short break in Cardiff were more powerful and more positive than I ever imagined possible - Thank you!
Anne Temple England 14 February 2013
Philip at City Marshall is a giant of a massage therapist - a true and genuine gem. I always look out for my Cardiff tour dates and book his massage treatments as soon as I can. Very highly recommend him
Janis London 14 February 2013
Sports massage with trigger point therapy for lower back pain. Had the specialised back pain massage at city marshall in central Cardiff. The combination of sports trigger point therapy and Philip's deep insight into acupressure was very effective. The muscle tension, even after the first massage, was much reduced. After the third massage treatment we added more elements of yoga stretches and worked on my ROM mobility. Extremely professional and also deeply reassuring. Philip certainly cares and adds aromatherapy blends as well as some elements of reflexology to the over all effect. My back pain is now much reduced and I am much calmer at work. Highly recommend this blend of therapy to anyone with lower back pain or lumbago. By the way - the new treatment room with the cosy fireplace is wonderfully luxurious. I start relaxing the minute I enter the treatment room.
James Baker Cardiff 29 January 2013
Excellent service. I have been a client for the past 5 months and I can truly say that there's never a time when i have been disappointed. Phillip is very well experienced in his line of work and makes you feel a whole lot better by the time he is finished. I would definitely recommend him to anyone who is looking to either just pamper themselves or who has a medical condition.
Vernell Cardiff Beauty Treatments 16 January 2013
My experience with City Marshall was phenomenal. When I first started out I had upper and mid-section back pain. After only a few sessions I started seeing positive changes. In addition to the Shiatsu massage I went for, there was a good mix of Thai and yoga stretches during each session which made a world of difference. Overall I had a great experience here and will continue with them!
Shiv Mand Cardiff University 17 January 2013
It was an excellent massage that successfully reduced my muscular tension and left me feeling very relaxed and calm. I was very impressed!
Ioan Shears Richards Cardiff Physiotherapist 16 Dec 2012
A long over due thank you to Philip. My husband and I had a combination of Shiatsu and reflexology to support our (5th) IVF treatment. We have tried for almost 8 years and almost gave up. Philip was extremely understanding and informative. He guided us both throughout our year together and gave us a wonderful insight into healthy eating, better sleep hygiene, exercising and of course - his amazing treatments. He is an exceptional therapist and we can not praise him highly enough.
Sue Factor, Cardiff reviewed City Marshall on 6 December 2012
Having suffered from symptoms of damaged nerves in my head and neck for more than 2 weeks - and having had no relief from the treatment prescribed by GP and consultant, I was amazed that after 1 treatment with Philip I saw a vast improvement. I went on to subsequent treatments which have been hugely successful. I'm so grateful for the amazing work.
L Walsh Cardiff reviewed City Marshall on 14 November 2012
I suffer from constant daily back and hip pain due to osteoarthritis.
And I didnt realise just after the treatment that I was no longer in pain.... This wonderful reprieve lasted approximately 3 weeks.
I am so impressed that I have recommended him to family/ friends / work colleagues, and have asked family to not buy presents for Christmas for me, but to able me to attend this exceptional method of pain relief without popping pills.
Teresa Lloyd-Cox, Cardiff review on 9 November 2012
I had an acupressure massage which was very relaxing in very pleasant surroundings. It really did the trick.
Kathryn Hughes Cardiff review on 7 November 2012
Philip is an exceptional Shiatsu and Sports Massage Therapist. I visited him for lower back pain and sore muscles. He pin-pointed the problem and has eased the pain. I will continue to visit him regularly and I have already recommended him to family and friends. He provided a friendly and professional atmosphere and gave additional tips such as exercises and other treatments to ease the pain and tension. He's great at his job and he knows his stuff which is excellent.
Emi Adedeji, Cardiff review on 5 November 2012
Lovely Shiatsu facial massage! Very relaxing hopi ear treatment. They know how to treat each individual person according to their personal needs and wants. Would definitely recommend and go again!
Gemma Green, Cardiff reviewed City Marshall on 24 Oct 2012
Although I live in Cardiff, I have been going to Bristol for my shiatsu sessions, as I could not find one in Cardiff. Now that I have found Philip, I realize that I have the best shiatsu practitioner right at my door step. He has such a wealth of expertise and in depth knowledge of sports physiotherapy. Really very much appreciate his advice and feedback on many and varied matters. Highly recommend Philip to all my friends.
Gemma Wales, Cardiff reviewed City Marshall on 1 Oct 2012
Many people have written about Marshall's professionalism and skills. I wanted to highlight his consultation process. I came in for a 30 minute casual massage that was promoted on a special offer, and expected nothing special. I listened to Marshall's recommendation of arriving 15 minutes early to fill out (the 2 page) consultation form. After which we sat down for over 20 minutes and analysed my condition and how to address it, with Shiatsu trigger point pressure and essential oils being recommended. All the oils used were explained to me and the reason for using them. After my full 30 minute treatment Marshall still took the time and patience to explain and demonstrate 3 sets of stretches that have since been very effective in easing my particular muscle discomfort. I did not expect him to spend almost an hour with me, and I am very impressed with his skills. I have since returned twice and am feeling much better. It is so amazing when you find a true professional that cares. Thank you.
Elliott Rock Newport on 17 September 2012 - on Yell.com
Had a sports massage and deep tissue trigger points. Very much in need after the Cardiff 15K run. Philip was extremely knowledgeable, friendly and explained all he was doing in very plain English. I was very grateful for this, as often other physios take it for granted that you understand your body's anatomy. After seeing many physios and chiropractors in Cardiff, Marshall stands out as the best in my opinion. My partner also has a sports massage and was equally impressed. We have both been to see him again since.
Pinky Cardiff reviewed City Marshall on 15 September 2012
Attended City Marshall after purchasing a deal voucher. I was expecting just a normal massage / treatment, however, during the treatment I was advised of issues that I didn't even realise I was suffering, in my case it was shin splints. Due to the advice, I have managed to resolve pain during exercise thanks to the advice of City Marshall.
City Marshall is more than just a massage centre.
Steve Green Cardiff reviewed City Marshall on 17 Sep 2012
I came in for a sports massage to recover after the Cardiff 15k run. It was my first visit, but I'll be back soon. He really focused on my leg muscles to release the tension which helped my legs to recover quicker. He was very helpful and knowledgeable. He even showed me some exercises and gave me some tips to limit the soreness factor. I definitely recommend him to everyone.
Stacey Jones Cardiff reviewed City Marshall on 12 Sep 2012
Philip provided friendly and expert care. He found and treated problems specific to my needs and offered some great advice. I will definitely visit Philip again and recommend him, as this was the best and most beneficial massage I have had in Cardiff.
Andrea Howell Cardiff review on 12 September 2012
I highly recommend philip marshall for any muscular treatment.
I am a musician and suffer from a lot of lower back pain I found him very experienced and he gave me a lot of tips on how to tackle aches and pains. I shall be seeing him again.
Jodie Daniels Cardiff reviewed City Marshall on 15 Sep 2012
I visited Philip for massage and told him about shoulder problems that I've had for years. He is experienced and knowledgable and was able to tell me more about the problem and offered advice for improving it. I will continue to see him for hot stones therapy.
EmmaB Cardiff reviewed City Marshall on 3 September 2012
Shiatsu and Reflexology. It is obvious that Marshall has taken a lot of time and expense in mastering his many massage skills. This is not a pamper massage, despite the sauna and spa upstairs. Go there and be prepared to learn and be open minded. The Shiatsu is certainly highly therapeutic and if you are relaxed enough to have a massage without oil - this is surely what you should look into. Marshall's Reflexology technique is very clinical - not quite the foot massage that one expects - but extremely beneficial. I am hooked and have recommended it to all my mates at work. Ask him about his hay fever potion - lovely smell and did the trick for me in three days.
Chloe Jones Cardiff review on 11 August 2012 - Yell.com
Went to Philip after having arm/shoulder problems. I had three 1 hour sessions with Philip. He is very professional, courteous, and makes you feel at ease. His knowledge of muscular anatomy really helped locate the problem in the first session, and with the hot stones, followed by massage with shiatsu acupressure/trigger point, he was able to kickstart the healing process. He also showed me some stretches to do to help as well. I definately felt improved 24- 48 hrs later, and now after 3 sessions feel about 80% recovered, and will continue the stretches until I'm completely back to normal. Highly recommended!
Hill Dinas Powys reviewed City Marshall on 25 July 2012

Bags of knowledge, very personable and professional. Enjoyed the tailored massage! Thanks.
KitKat Cardiff reviewed City Marshall on 23 July 2012 - YELP!

It took me no time at all to relax in the peaceful surroundings and the mellow music. Marshall has tremendous healing powers and his extensive knowledge of shiatsu acupuncture points is spectacular. We have both booked in for another session already and are still very mellow three days after our treatment :-)
Samantha Cardiff review on 22 July 2012 - Reiki Pages

Excellent been lucky enough to win a free treatment with phil twice in a raffle now both times service was excellent.
Alastair Jinks Cardiff reviewed City Marshall on 20 July 2012

Shiatsu with @CityMarshall rocks - feeling so much better now thanks :-)
Sarah Lawrence Editor of SL First Tweeted on 19 July 2012

Brill treatment from Philip just what I needed. First professional massage I received and I will definitely come back. He used an amazing blend of aromas and relieved all problem areas leaving me stimulated but relaxed too.
Terry Cardiff reviewed City Marshall on 18 July 2012

Another thank you for sorting my back out- I feel like a new man!
Patric Morgan Editor of Living Mags reviewed City Marshall on 5 July 2012

I can't say enough about Philip Marshall. The service he provided is the absolute best. Always prompt via SMS and email, always professional, he takes care of my health. He is exceptional - I've had lower back pain for years. It is suddenly wonderful to be out of pain! The best ever!
Sarah Lawrence Editor of SL First reviewed City Marshall on 30 June 2012

I experienced the shiatsu acupressure dry massage it was an excellent unrushed service catered 2 your own personal needs Phil offered loads of good advice and is a Master of his craft Don't bother going anywhere else!
John James Cardiff reviewed City Marshall on 15 June 2012
 
I have received Reflexology therapy by Philip. He uses a kind of 'slide' technique mostly to cover the reflexology points on the feet (rather than a 'caterpillar' technique) which some people may say could result in every point not being properly addressed. Good massage technique used in between reflexology point work although could increase repetoire. Friendly, professional and helpful in manner. Charts not used or shown to client in session to show where imbalances may be but when asked, verbal feedback on where points 'showed up'.
Jay, Shepton Mallet 12 June 2012 - Face Book

Neck now feels amazing … Back feels amazing. Thanks Phil …
Molly Anna Pontypridd reviewed City Marshall on 30 May 2012

Shiatsu Rocks! Feels good ;-)
Sarah Lawrence, Wales SL First on 20 May 2012 on Twitter

I had a very sore neck and Philip fixed me. He took time to consult me in the beginning and than even did over an hour for the same price. He also gave some additional advice on low blood pressure which I found very helpful. In the end of the session I purchased a aloe vera gel with certain oils who already help me with my hay fever. I am very happy with the professional and knowledgable treatment.
Marina Richter Cardiff reviewed City Marshall on 22 May 2012

I recently had Shiatsu massage and Thai Foot massage at City Marshall. The treatment was very relaxing. Philip Marshall certainly knows his stuff! I paid for a hour and a half treatment, and unlike some therapists who shave minutes off, Philip gave me a full hour and a half treatment, offering advice on related topics. The treatment room is very comfortable and Philip is extremely professional. My aches and pains have eased and I have booked another treatment. I would recommend Philip to anyone. I have seen many therapists over the years and Philip is certainly one of the best.
Rebekah Humphries Risca review on 8 May 2012 - Face Book

excellent sports massage that was started with a black hot stone treatment. Nice combination and massage was a great success.
Sam Knight Newport review on 3 May 2012 - Yell.com

Best sports massage in Cardiff. Super client care, very welcoming and highly professional. The massage was excellent, with the perfect pressure and attention to my needs and requests. He constantly asked as to my well being and explained what he was doing. A wonderfully educational experience and fantastic massage quality.
Jon Best Cardiff review on 23 April 2012 - Yell.com

I went to visit Philip Marshall for a massage when the £20 for 30 minutes offer was running. As it was an offer, I thought the massage might be a little rushed and generic. However, on arrival I had to fill in a form about what I wanted from the session, and when I went into Philip's room we spent over 5 minutes discussing the type of massage I wanted and choosing an aromatherapy oil mix to best suit my needs. A relaxing massage then followed which really did the trick; I was relaxed for the whole day, and slept very well that night! Even though I was a customer through a money-saving offer, I wasn't treated any differently and still had a wonderful massage. I would recommend Philip to everyone!
Ciara Hankins Cardiff reviewed City Marshall on 20 April 2012

After years of worsening back tension, a few visits to City Marshall have worked wonders. The stress in my neck, back and shoulders was extreme. Spa therapists had said I was one of the worst cases they had seen! Not only is Philip releasing the tension in my back and shoulder muscles, he also applies an holistic approach to treatment, drawing on his expertise across multiple disciplines. Philip has advised on back support at work; alleviated fluid retention; blended a warming massage oil and suggested targeted exercises to help. His treatments are therapeutic indeed. Philip is calm and considerate and ensures a comfortable environment. I would have no hesitation recommending him to others, I can not praise him highly enough.
Helen Stenton Caerphilly review on 18 April 2012

I had issues with my neck for a while, been trying so many things none worked. I found Phillip on the internet and decided to give it a try. Twas good I did, cos he did a good job... Neck pain is gone, sleeping nicely now! Good job Philip.
Victoria Tee, Cardiff 16 April 2012 - Face Book

For sports massage in Cardiff look no further. Great massage and great massage experience. Best massage in Cardiff. Thanks!
Ron Lord Cardiff reviewed City Marshall on 14 April 2012

I first encountered City Marshall and Philip for the first time through a special offer and I booked for reflexology treatment. I thoroughly enjoyed the treatment and found Philip extremely professional and caring. Philip delved into my past health history to ascertain any ailments and to make sure that he gave me the correct treatment and he also concocted me an aromatherapy "sleep potion" which I found extremely beneficial in aiding my sleep pattern. I would certainly (and have) recommended Philip and his services to all my friends and I shall be returning in the future for further treatment (time prevailing). The facilities were extremely clean, tidy and very relaxing. I could have fallen asleep on the premises. Bravo to Philip.
Maggie Cummins Cardiff, reviewed City Marshall on 2 April 2012 - on Wahanda

I had the sports massage and thoroughly enjoyed it! Philip is very knowledgeable about what he does. He also showed me some stretches to do, to ease the tension and some advice on how to decrease any water retention.
Samantha Stewart Cardiff reviewed City Marshall on 22 March 2012

I was very lucky to find city Marshall on google - booked an appointment via email and Philip was very quick to reply. Gave me several appointment slots via text - this was the most unusual yet accessible - being a deaf person myself - it quite difficult to make a simple phone call - this is where many businesses are losing on 1 in 6 Deaf and Hard of Hearing customers (over 15 million in UK). With Philip nothing was too much trouble and making an appointment via text was a bonus for me! Being close to Queen street, so easy for me to get to for an appointment any time of day especially Sundays. With his depth of knowledge I was able to get a Tailor-made treatment - what more could you ask for that to feel like a woman at the end of the day. Look forward to have my hair done there once its ready. His customer base will grow increasingly once I mention this in my forthcoming magazine. Philip is excellent ;-)
Sarah Lawrence Cardiff on 13 March 2012 - on Wahanda

The Reiki treatment was very professional. I felt warmth all over the body and feeling a lot of frozen stress disappear. I felt relaxed and a feel good factor. Seen light and colours. I will recommend this Reiki and Shiatsu to all my friends.
Irenke Herbert Cardiff reviewed City Marshall on 7 March 2012

Very enjoyable- very relaxing. Gave insightful advice which I will certainly follow, with regard to ways of improving lifestyle and diet. Can't wait to return!
Dianne Bowden Cardiff reviewed City Marshall on 3 March 2012

My reflexology session was very enjoyable. All you can ask for from a professional reflexologist and the facilities were fantastic. Felt very chilled and balanced for days. Excellent reflexology and extremely good value. If you are looking for a reflexologist in Cardiff, and like the added spa pampering touch - this is the best Reflexology session I have ever had. They also do Vertical Reflexology - which is very effective, in even very short sessions. Thank you
Bethan Cardiff reviewed City Marshall on 22 February 2012 - Google Maps

Had a reflexology session at their Queen street clinic. Very effective and enjoyable. Thank you
Denise Cardiff reviewed City Marshall on 15 February 2012 - Google Maps
Tui Na Chinese massage. I found City Marshall's combined Shiatsu with TuiNa massage to a wonderful effect. This produced the great calm and peace of mind, without the essential oils and herbs that most Chinese herbalists insist on. The Five Elements reading was explained in a very straightforward and understandable manner. The 90 minute massage really flew by. A wonderful experience which I highly recommend.
Denise Cardiff reviewed City Marshall on 15 February 2012 - on Yelp!
I enjoyed my Shiatsu treatment very much. I had asked you to help with my lack of stamina. I have had so much more energy since the treatment but also immediately after the treatment. I had a sense of harmony and balance and a great feeling of wellbeing. The whole experience was relaxing and yet energising. I will definitely be back for more! Many Thanks.
Helen Cardiff (reflexologist and Bowen therapist) review on 5 February 2012

This was my first experience of an aromatherapy massage and it was thoroughly enjoyable. I was able to choose the oils that would help to achieve my aims for the massage and the expertise and knowledge of the therapist was excellent and further helped me understand the uses of the oils i was choosing. The therapist was very knowledgable and was able to inform me of problems i was having with my body and how best to improve these. The massage was very relaxing and i really enjoyed it, it was worth the money and i would definitely return!!!
Rebecca Wing Cardiff, reviewed City Marshall on 3 February 2012 - Face Book

At first I thought sticking candles in my ear sounded a bit odd. But after the ear candling treatment I felt relaxed and very satisfied with the overall outcome. Definitely recommended! As for the massage. Tip top as usual! Not one bad thing. City Marshall is the place to go if you want a massage! Leaves you feeling super relaxed.
Jesse Bennett Cardiff, reviewed City Marshall on 31 January 2012 - on Wahanda

I had a full body aromatherapy massage today, which left me feeling very relaxed. I was able to choose what the aim of my treatment was and what oils I wanted to be used. The therapist was very friendly and explained any problems he found e.g. water build up in my ankles. The massage was 45 mins long and was definitely worth the money. I would definitely go back there again!!
Briony Cross Cardiff, reviewed City Marshall on 31 January 2012 - Face Book
The Aromatherapy massage with Hot Stones also integrated Reflexology pressure points. I found it fascinating and wonderfully relaxing. Marshall's massage technique is superb and his many reviews and certificates are certainly testimony for his abilities and therapeutic skills. My partner was equally impressed with his own Reflexology and shiatsu treatments. The best massage I have ever had in Cardiff. Thank you.
Sam L Cardiff, reviewed City Marshall on 25 January 2012 - on Yelp!

Swedish massage with aromatherapy hot stones. The best one I ever had in Cardiff. Really enjoyed this treatment. Perfectly tailor made essential oil blend, from a selection of almost 150 essential oils. The massage itself was very relaxing, as he took the time and care to attentively listen to me and my requirements. A wonderfully therapeutic massage with the nice pampering touches one sometimes takes for granted. Thank you so much - I shall return for more. .
Sandy Cardiff, reviewed City Marshall on 14 January 2012 - on Wahanda
Hot stones and aromatherapy massage. Really brilliant. Felt amazingly relaxed and healthy. Loads of benefits from the great nutrition advice and was shown a beneficial exercise routines. Marshall is MUCH more than just a massage therapist. Go there and enjoy!
ZoeRich Cardiff, reviewed City Marshall on 22 December 2011 - on Wahanda
Really enjoyed our two sessions. Great premises and fantastic service plus after care.
Dragons Den Cardiff reviewed City Marshall on 16 December 2011
Phillip provided my first ever full body message using aromatic oils. I found it extremely relaxing & invigorating. Phillip was extremely professional throughout & carried out his duties with a refreshing enthusiasm & passion for his trade.
Mike Williams Swansea, review on 14 December 2011 – Face Book
My daughter booked a massage with Philip for my birthday and he was brilliant! It was very soothing and the oils that he mixed up just for me smelled beautiful. The staff were lovely and the atmosphere very relaxing, despite being in the middle of Cardiff! Philip was very caring and gentle, yet really worked on some of my trouble spots and I felt the benefit of that for a good week after. I'd book to go again - and I'll return the favour to my daughter and book her in for her Christmas present!! Thank you Philip!
Mair Liddel Cardiff reviewed City Marshall on 12 December 2011 - on Yell.com

Massage and sports massage. Philip first treated me with a straightforward Sports Therapy, but suggested using Hot Stones (black volcanic basalt stones) for the second visit. He was certainly right. The stones really eased my muscular tension and allowed very deep and profound trigger pointing without too much discomfort. In fact, the end feeling was of wonderful relaxation - a sensation that I have long forgotten after months of discomfort. I've seen Marshall monthly throughout this year. Highly recommend him!
Boris Cardiff reviewed City Marshall on 12 December 2011 - Touchcardiff.com
My wife and I have received several Shiatsu treatments as well as foot reflexology from Philip. His service is excellent, his expertise and genuine care is second to none.
Really appreciate his after care advice.
Ronald S Cardiff reviewed City Marshall on 15 December 2011 - Touchcardiff.com
I have been treated over the last month by Marshall. His Shiatsu massage skills are truly outstanding. I feel totally refreshed and re-energized after each massage and this almost euphoric feeling seems to last for 2 to 3 days! You really must experience it for your self.
Geo Barry reviewed City Marshall on 28 November 2011 - Yell.com

Had a massage with Phil who is based at Vitality Cardiff. Very relaxing and lots of extra info that was helpful. This guy has worked around the world and trained with the experts (Thai, Chinese masters) but he is a very humble person who has not been discovered yet in Cardiff . TRY THE HOT STONES MASSAGE.
Dee PH Cardiff reviewed City Marshall on 25 November 2011 – Face Book
I have had several massages with Phil. Super guy. Really genuine nice guy. Massages are amazing. Leave you feeling super relaxed and feeling great. Worth every penny. Highly recommend anyone and everyone to go see City Marshall. Can't wait for my next one!
JezzyB Cardiff reviewed City Marshall on 25 November 2011 - Yell.com
Had a Thai massage with herbal bag compress last month. Philip is an excellent therapist and his reputation as well as hundreds of testimonials on his own web site are all very much deserved. Will not hesitate to recommend him and am looking forward to my next session with him next week.
DavidAdR Newport reviewed City Marshall on 23 November 2011 – Face Book
I am suffering from Bronchitis for a while now. Bad cough and tear of the soft tissue of the muscle.Came twice for Shiatsu treatment which was very good, relaxing and professional! Helped me to get a good night's sleep and stress free! Highly recommended!!!
Danielle Cardiff reviewed City Marshall on 23 November 2011 – Face Book
The combination at my second visit of Sports therapy together with Shiatsu was a real winner. It is obvious that Marshall's skills and expertise are outstanding and I can not imagine a more professional approach and wealth of advice and information. The facilities which are offered free of charge are certainly a great bonus and they do put you in the right frame of mind - sauna, steam room and the relaxation area - all tip top
ClasreO Barry reviewed City Marshall on 21 November 2011 - Yell.com
I won an hour-long massage in a raffle and was delighted as Philip even tailored my session to my specific needs. After suffering from a chesty cough and blocked sinuses, Philip suggested Hopi ear candles which were very effective and surprisingly relaxing! What a lovely treatment, will definitely be going back!!
Francesca Blackham Cardiff review on 20 November 2011 – Face Book
Philip was very accommodating, friendly, and knowledgeable. He helped to release some pain and help with relaxation, while giving me some valuable advice for avoiding future issues. I would highly recommend him for locals or visitors, and will meet with him again should I return to Cardiff in the future.
Lauren Strasser Cardiff review on 19 November 2011 – Face Book
A really relaxing massage and tailored for exactly what I wanted, with a wide range of natural oils and products. I would definitely recommend!
Alex Iles Cardiff reviewed City Marshall on 18 November 2011 - Face Book
City marshall made my chronic shoulder pains ease dramatically. With several sessions the sevre knotting had been reduced. I found the service brilliant and very relaxing.
Lois Cardiff reviewed City Marshall on 18 November 2011 – Face Book

Professional and very friendly service in a comfortable environment
James Ogle Cardiff Sports Massage review on 15 November 2011
I had few therapeutic sessions with City Marshall due to muscular aches and pains. The service was exceptionally brilliant. The knowledge and skills applied were excellent. The ability to specifically apply the required therapy to suite individual needs to me was paramount and City Marshall has given justice in making sure that patient's/client's needs are met in the highest standard expected. Highly recommend this place. 
Sidney Digdigan Cardiff review on 14 November 2011 - Face Book
Since moving to Cardiff I have seen City Marshall on several occasions. I found the care that I have received highly exceptional. City Marshall is very experienced and knowledgeable. I had multiple ailments and most he was able to identify through therapeutic massage coupled with aromatherapy without my ever having to articulate every concern that I had. Above all, I most appreciate the level of professionalism and genuine care that I have received. I would not hesitate to recommend City Marshall for everything from specific ailments to general well being maintenance and I look forward to my future visits under his care.
Charlene Clarck London review on 14 November 2011 – Face Book
Philip's ability to combine his Physiotherapy skills and knowledge with his fantastic reflexology therapeutic abilities is outstanding. Really opened my eyes to a whole new life style and training regime. He addresses things like posture and seating position as well as, the benefits of specific diets. Can not praise highly enough. The best therapist in Cardiff £ and I have certainly seen a fair few of them.
Paul P Newport reviewed City Marshall on 14 November 2011 - Google Maps
           
I had a complementary hour long aromatherapy massage. The massage itself was excellent. I had an informative consultation session before the massage to decide what i wanted from the session. After the session the results were immediately clear, and totally better than expected. I would defiantly recommend on account of the professionalism and look forward to attending more sessions myself
Gareth Rhys Williams Cardiff review on 13 November 2011 – Face Book
Had an amazing hot stones, Aromatherapy, sports massage with Philip on Thursday 15 Nov 2011. Been suffering with awful shoulder pain for 5 months and its completely gone in one session! Its been three days and I still feel amazing! Friendly and very professional. I recommend Philip to anyone!
Molly Anna Cardiff reviewed City Marshall on 12 November 2011 – Face Book
Fantastic service, really friendly staff and wonderful facilities! Will definately return for a visit.
Rebecca Parke Cardiff review on 11 November 2011 – Face Book
Phillip is an exceptional and extremely talented therapist. His knowledge and experience is inspiring. When i went to see him at Vitality I had a Shiatsu treatment, something he specialises in. The treatment was amazing, and I felt the benefits for days afterwards.
We talked at great length about all sorts of different therapies, and he even incorporated the use of crystals when performing my treatment. I felt so much better afterwards, and he even gave me some suggestions i could take away with me to help me with my healing process. I would recommend Phillip to anyone. An honest, caring and outstanding therapist! If you have a treatment with him you will not be disappointed!
Holly Charles Cardiff reviewed City Marshall on 2 November 2011 – Face Book

I had a 1 hour swedish massage here last week and it was great. Phil had a very professional approach and I was amazed at how he identified my aches and pains without me having to say a word. He offered great lifestyle tips too, to improve my general health - again he identified my bad lifestyle habits without any word from me. The aromatherapy oils incorporated into the treatment (no extra cost) was a great bonus! Very, very relaxing.
Angharad Cardiff reviewed City Marshall on 28 October 2011 – Face Book

I visited Philip the day before the Cardiff half marathon for a full-body, pre-event sports massage. I had been for various massages and therapeutic treatments in the past, but had never been for a sports massage; so I was pleasantly surprised to find that Philip incorporated the use essential oils into his treatment. He made a fantastic blend of oils for me when he discovered that I suffer with IBS and erratic sleep patterns and he even made me a bottle of lotion to take home. He was extremely accommodating; being mindful of what kind of pressure I preferred and which areas I wanted to concentrate more on. He diagnosed the problems I had been having with my knee and IT band (without me informing him of this) and he offered practical advice and alternatives for my conditions. He made me feel comfortable and relaxed and I slept like a log that night. My body was far less stiff during the half marathon and my IBS was less erratic. I contacted Philip at short notice the day after the half marathon and he managed to fit me in for another sports massage. He immediately diagnosed shin splints and gave recommendations. Once again, the massage was amazing and I have slept brilliantly since. I will be returning to Philip for shiatsu and have recommended him to friends and family. He is extremely thorough, knowledgeable and accommodating. He creates a relaxed atmosphere and is keen to work with you to create a valuable and worthwhile experience. Many thanks!!!
Carla Jackson Cardiff reviewed City Marshall on 25 October 2011 – Face Book

Through his knowledge, expert advice and warm, friendly manner Phillip @CityMarshall consistently proves himself to be a true professional. I happily recommend his services to all my clients and friends.
Andrew Walsh Cardiff reviewed City Marshall on 24 October 2011 - Face Book

Exceptional treatment. Really very effective. Suffered from insomnia and huge amount of stress, there-from. 4 reflexology treatments so far, and I am already enjoying wonderfully peaceful sleep and the aromatherapy mix I was given is certainly addressing my daily stress. Very highly recommend to any one who really needs a personally tailor made treatment
Robert Tin Pontypridd reviewed City Marshall on 22 October 2011
After having bad experiences with massage therapy elsewhere, I was a bit skeptical and apprehensive going in. THIS WAS THE BEST MASSAGE I HAVE EVER HAD. Not only was it totally relaxing, it helped my breathing and the aromatherapy oils gave me a good's night sleep, something which I hadn't had for a while. Philip was very knowledgeable and customizes everything to suit your individual needs. Great deal getting access to all the other facilities (spa included) with a City Marshall treatment.
Brittany Cardiff reviewed City Marshall on 18 October 2011 – Face Book
From start to finish Philip is a professional and extremely good at what he does. I have had a few sessions with him (hopi ear candles and shiatsu) and will continue to do so. I could not recommend a better person to go see if you want to try either of these. He genuinely knows his stuff.
Rhydian Owen Cardiff reviewed City Marshall on 17 October 2011 – Face Book
Before this appointment I had never actually had a massage and if honest did not expect it to be my sort of thing. However, I was very surprised that I thought it was brilliant!!! Very knowledgeable giving explanations to the techniques and giving advice on how you could "correct" yourself on things like posture and sitting position. I would highly recommend this to anyone, especially if you are serious about training. It gave me an insight as to where my programme was lacking and putting my body under unnecessary stress.
James Ukleja Cardiff reviewed City Marshall on 15 October 2011 - Face Book
A friend and I had 60 minute massages from Philip- he was absolutely fantastic. His knowledge of the oils was very impressive, we were made to feel very comfortable and the massage was rejuvenating.Philip was also able to give some feedback and advice appropriate to various ailments which was extremely helpful. I would definitely recommend his services and intend to return myself. Thank-you!
Rosanna Hill Cardiff reviewed City Marshall on 8 October 2011 - Face Book
An absolutely amazing experience. Philip was charming, helpful, he managed to tell me more about my body in 45 mins that a lifetime of GP's..Thank you.
Alexandra Cemesova Cardiff review on 7 October 2011 - Face Book
I had a lovely reflexology treatment with Philip this week.  His hands were really warm and the treatment was comforting and reassuring.  I would be happy to have another treatment with Philip.
Terry-Anne James-Davies Penarth review on 7 October 2011 - Face Book
My customised aromatherapy massage, with thai foot massage left me feeling relaxed, but really refreshed and energised. Phillip is very professional and was really helpful, offering plenty of advice and knowledge. i will definitely be returning for further treatments, along with friends and family
Samantha Mock Cardiff reviewed City Marshall on 6 October 2011 - Face Book
Extremely friendly service, had an oil massage which I was allowed to choose from a selection of oils I preferred as well as being given information on the oils and their effects. Making it not only a relaxing visit, but educational as well. Somewhere I would definitely recommend to others.
Levi Lloyd Cardiff reviewed City Marshall on 18 September 2011 - Face Book
Amazing staff made you feel really welcome, friendly kind and attentive. Great facilities and very convenient for work.
Carl Westerberg Cardiff reviewed City Marshall on 16 September 2011

I'm a professional dancer on tour here in Cardiff. I had been suffering with a trapped nerve for 2 months and had treatment by 2 physio's in London. Didn't help me at all. However after one hour treatment with Philip it's completely gone... Really wonderful.
Jonny Bowles London reviewed City Marshall on 31 August 2011 - Face Book
My various experiences of complementary therapies at City Marshall, included hot stones, Reiki and therapeutic massage, have all been the best ever. On each visit I experienced deep relaxation. After one treatment I can recall feeling completely chilled out until the following day which was quite remarkable. I went home feeling as if I'd just returned from two weeks in the sun!
I very much liked the way the sessions began by being asked to choose particular essential oil fragrances I was drawn to, which were then used in the treatment permeated the room. I felt I was in the safe extremely experienced hands of a skilful complementary therapist who has invested time and energy studying therapeutic skills from various masters around the world as can be seen from the many certificates adorning the treatment room walls. I love the bottle of hand and body lotion mixed for me, based on my essential oil choices; whenever I wear it people comment on it, even my hairdresser as it's so subtle and lovely. I have told everyone I know about City Marshall - even some people I didn't know as the treatments are too good not to know about.  Life is so jam packed with stuff these days that there's often little or no 'me time' available. For those who either want or need QUALITY 'me time' book an appointment with City Marshall; treat yourself, you won't be disappointed. I can honestly say, after visiting numerous health spas over the years, City Marshall tops the lot! I won't be going anywhere else from now on.
Rita Stefanson Cardiff reviewed City Marshall on 27 August 2011 - Face Book
My massage with Phillip was very relaxing. With his help I chose a combination of aromatic oils that suited my personality. During the massage, Phillip was able to tell me about imbalances in my body, which I realize (as a Life Coach) relate to my emotional well-being. Phillip was very informative and gave some excellent advice to improve my health. Altogether a very pleasurable experience.
Janet Brown Cardiff reviewed City Marshall on 22 August 2011 - Face Book

I had never had a massage before, so this was the first time. And wow. It was amazing, makes you feel great, very very good City Marshall is. I won't be going anywhere else for a massage, that's for sure. Take my word for it, worth every penny. Amazing!
Jesse Bennett Cardiff reviewed City Marshall on 14 August 2011 - Face Book
I went in feeling weary and ragged - Philip's reflexology treatment revitalised me. I highly recommend Philip as a massage therapist. He was able to identify and address a number of problem areas. My sinuses dried up for the first time in two weeks by the time he was finished working on one foot! Philip is very knowledgeable and has the ability to tailor treatments to the receiver. I plan on being a regular client.
Kelly Hayward Cardiff reviewed City Marshall on 2 August 2011 - Google Maps
I tried the Swedish body massage (1 hour) to relieve stress and tension and it did work wonders! The foot reflexology and hay allergy treatment using essential oils was really effective! Am now well and would come back for another try! :)
Irisa Cardiff reviewed City Marshall on 26 July 2011 - Face Book

Philip is an outstanding therapist who employs a range of methods along with massage to heal and treat aches and pains. I went to him with a pain in my upper back that I had had constantly for two months. Using hot stones, massage and reflexology he has managed to remove my pain in two to three treatments. I recommend him to you very highly.
Gabrielle Cardiff reviewed City Marshall on 25 July 2011 - Face Book

Always feel comfortable and relaxed during the massage and afterwards I feel that my back problems have lessened by a huge amount, plus I smell nice all day from the tailor made concoction of oils that are used!
Heather Newport reviewed City Marshall on 17 July 2011 - Google Maps
The massage session was very much tailored to every preference: great that the aromatherapy mix was made with you choosing which fragrances & properties of oils that you wanted.
Philip is a very insightful professional who even managed to pick up on a knee injury which I'd had a year ago. Left the health club very chilled out, really recommend the treatment.
Amanda Barry reviewed City Marshall on 15 July 2011 - Face Book
I had a 2-hr hot stone massage with Philip and it was fantastic. He was able to work out some really bad knots in my back and neck and relieved my neck pain. Philip was very professional - he explained the muscles that were causing me issue and also explained some of his reflexology techniques. My neck tension was so bad that [...] I went back the following day for another one-hour massage, which did wonders for my neck. Definitely worth the money - highly recommended!
Christine Samuel Cardiff reviewed City Marshall on 26 June 2011 - Face Book
An excellent Shiatsu massage!
Owain Greville Cardiff reviewed City Marshall on 20 June 2011 - Face Book
Had a stunning sports treatment - both totally relaxing and wonderfully uplifting. The After Care advice was superb, plenty of tips and very useful stretching exercises. I also bought some very affordable Dead Sea products. Will certainly recommend you to everyone.
Arthur Penarth reviewed City Marshall on 14 June 2011 - Google Maps
This morning I received a divine hot stones treatment, Swedish massage, shiatsu facial and aloe vera body wrap. Probably the most relaxing 2 hours I've had in many a year! Thanks Philip, I'll be back!
Sarah Austin Cardiff reviewed City Marshall on 11 June 2011 - Face Book
Took the 2+FREE offer, where we got 2 treatments for just £80 and 3rd free. Amazing value and really fantastic day. It even included all the facilities and we had a free Pilates class as well. Treatments were very effective and really hit the spot. Both my mates were over the moon. Cheers Philip.
Jono Barry reviewed City Marshall on 5 June 2011 - Google Maps
Excellent service and value for money ! Will be back again soon !
Ryan Jenkins Cardiff reviewed City Marshall on 1 June 2011 - Face Book
Reflexology was amazing. Almost instant relief from my lower back pain. Been three times now and his knowledge and professionalism are outstanding. Very grateful.
Daisy Barry reviewed City Marshall on 27 May 2011 - Google Maps
Really nice place where to receive unbelievable and amazing treatment. During the treatment I forgot everything. It helped to cope with my stress in uni. I received there many treatments but my most favourite is hot stones and crystals- it helped me so much, after that I was full of energy and I felt like a new person. It was really nice experience. Marshall always have good offers special for me and it was so kind to receive text message in my birthday with wishes and good offer for my further treatment. Also I could take friend with me who got nice offer too. That is really amazing. Definitely my favourite place in Cardiff where to receive very qualitative treatment for good value. After each treatment, I receive after care advices special for my conditions which is very good and I always can learn something new every time I go there. Thank you for that!
Linda Leimane Cardiff reviewed City Marshall on 27 May 2011 - Face Book

It was my first visit to City Marshall and Philip, made me feel very relaxed and at ease before we started. He was able to provide a variety of oils to suit me, which were amazing. Philip is so knowledgeable and very passionate about aromatherapy and the oils. It is well worth a visit and we also enjoyed an hour in the sauna and seam room prior to treatment, which gets you ready.
Catherine Thomas Cardiff reviewed City Marshall on 13 May 2011
I found Philip to be highly professional during my 60 minute Reflexology treatment. I was totally relaxed and he pinpointed areas for me to keep an eye on in the future. I will definitely return for furthur treatments.
Emma Douglas reviewed City Marshall on 15 May 2011 - Face Book
 [It] was my first visit to City Marshal and Philip put me at my ease immediately. I was then [presented with] a selection of oils to choose for my Aromatherapy massage and advised which ones would suit my needs. Philip was very professional and I will certainly be returning for other treatments.
Lynn Smith Cardiff reviewed City Marshall on 8 May 2011 - Face Book
I had been suffering from a blocked ear drum after an ear infection and felt dizzy when walking. I explained my symptoms to Philip at City Marshall and he recommended a Hopi Ear Candling treatment. I was intrigued, but slightly apprehensive about this new Hopi treatment. Philip, however, was reassuring and gentle and I found the whole treatment extremely relaxing and beneficial. My ears have now returned to normal and I am looking forward to having another Hopi treatment with Philip, maybe combining aromatherapy essentia oils.
Wendy Cardiff reviewed City Marshall on 6 May 2011 - Google Maps

I decided to try a Thai Acupressure massage. I knew very little about this form of massage but Philip was very informative and immediately put me at ease. The massage was unlike any treatment I had tried before, I remained fully clothed and it involved lots of stretching. Initially I wondered how relaxing it would be, however by the end of the massage I was in a state of complete relaxation and my energy levels felt renewed. I would definitely recommend this treatment. Philip is very knowledgable and skilled along with being friendly and professional. I plan to book many future treatments!
Alexa Hickey Cardiff reviewed City Marshall on 4 May 2011 - Face Book
I am not one for using chemicals or medications which are prescribed by my Doctor. Philip Marshall was able to provide me with a 'medley' off essential oils and organic substances which completely solved my pollen allergy and chest cold. He has also provided me with an amazing hand scrub and room spray as well as providing outstanding care for my parents through his services as well as products. I would highly recommend City Marshall, not only for his genuine care and sensitivity as well as confidentiality, but also for his obvious passion and knowledge about his work. This gent knows what he is talking about! Thanks Phil.
L Williams Cardiff reviewed City Marshall on 8 April 2011 - Face Book

Philip's knowledge is amazing! He is very friendly and professional. I use three essential oils which I really enjoy. I am happy with his recommendations for treatments that would be good for me. I will recommend City Marshall to everybody.
Dominiek Druat Cardiff reviewed City Marshall on 31 March 2011 - Face Book

I attended a series of sports therapy massage sessions (with aromatherapy oils) to help with some back problems I had been having for over a year. I must admit, beforehand, I was a little dubious about how effective they would be. However, after even the first session, it was obvious that my back had dramatically improved. After a few more, my back was almost as good as new. Phil's extensive knowledge and helpful advice have been phenomenal and I wouldn't hesitate to recommend anyone who suffers from similar problems to seek out his services. Many thanks Phil - hugely appreciated!
Simon Dye Bristol reviewed City Marshall on 31 March 2011 - Face Book
I had reflexology session and felt totally comfortable and well looked after by a professional therapist who was very knowledgeable in his work. Things were clearly explained throughout the session, and I had been in pain for years, the next day that pain had totally disappeared and I have felt a deep total sense of relaxation and calmness, lots of energy and alertness after eight years of medication, i have stopped taking the painkillers and antiacids, and was given some advice on my diet and to increase my intake of water.The price was very good and I am having more sessions of reflexology and some aromatherapy too.
Zarina Kauser Cardiff reviewed City Marshall on 30 March 2011 - Face Book

I received a 45 minute Reiki session. It was interesting to discover how Philip seemed to pin-point the areas which cause me problems which demonstrate his ability in this field. He also suggested further treatments which I intend to take up. It's good value for money and an individual experience - highly recommended.
Lucy Menon Cardiff reviewed City Marshall on 27 March 2011 - Face Book

Type Of Massage: Hot Stones and Deep Tissue Masseuse: Philip. This was only the second professional massage I'd received leading up to the visit. Philip, my masseuse spent a good length of time explaining the types of therapy on offer, to my surprise there were considerably more than I realised. Following the brief consultation we agreed hot stones and deep tissue were call of the day. Firstly Oils had to be selected and given my slight cold there was an emphasis on powerful smells with a decongestant purpose.The session began with an introduction to hot stones, starting with smaller stones gliding across my back in a variety of directions, feeling unlike anything I'd ever felt before! The longer the session went on the stones began to cool, the now cool stones were placed in key locations supporting the next phase, Philip moved onto deep tissue massage. This built on the hot stones perfectly, almost as if they had been used primarily for preparation. Initially targeting the spinal muscles and branching along my shoulders, although the pressure increased in intensity through this session, at no point was I worried, more fascinated at the skill in the positioning. The application of pressure from the thumbs along either side of my spine was especially potent, and I recommend it highly. Towards the end of the session I mentioned an old injury and this was explored, as well as discussion, in addition were a number of suggestions about posture and general health.Overall I'd highly recommend City Marshall to anyone interested in highly customisable massage experience and I look forward to returning for a spot of shiatsu.
Chisanga Alfred Ng'oma cardiff review on 26 March 2011 - Face Book
         
I just had my first massage with Mr Marshall and I must say it was fantastic! I felt really comfortable and relaxed the whole time, he is skilled and professional, and my massage was tailor made to suit my personal back problems as he has the knowledge to address individual complaints. He allowed me to test all the oils he used first to ensure I liked them and he also gave me many useful diet and lifestyle tips to help me gain control of my back pain. The massage has made my back less sore already even though I was only with him for 45 minutes, so I will definitely be seeing him again and have been raving about him to all my friends and family. Thank you!
Heather Louise Chandler Newport review on 25 March 2011 - Face Book

The first time I went for a massage was more affective than the second time I went. I'm not sure why but perhaps it was due to the different treatment given. However, I did feel the difference in the strains I was feeling on my back and arms. When I woke up the next day, my back was quite sore but after that, I haven't had any problem. Mr. Marshall clearly knows what he is doing and has only the best intentions when advising on things regarding eating habits and other things to assist in a healthy lifestyle. This isn't the kind of massage you fall asleep to and waking up feeling a difference until you walk out of the room. I highly recommend this place to anyone who wants a proper massage on a regular basis. Not only is the service provided well worth the money, you are given the opportunity to choose oils used and will be briefed on the different styles and oils used and for what purpose.
Juliana Dorairaj Cardiff review on 18 March 2011 - Face Book

I felt revitalised and relaxed following the Aromatherapy Massage that I received at City Marshall. I was particularly impressed by how informative Philip was, giving lots of advice and information regarding any problem areas I have. I was very impressed with the service and will definitely be coming back. .
Michelle Lazenby Cardiff review on 17 March 2011 - Face Book

Had a wonderful massage as a gift for my birthday. The Shiatsu was my first experience of a non-oil massage and I really found it especially relaxing. Thank you so much and I have already recommended you to Lisa and Joe
Pat Rice Penarth reviewed City Marshall on 16 March 2011 - Face Book

Well worth the money and felt great after the session. Will go again
Mark Hewitson Cardiff review on 14 March 2011 - Face Book
I was given a wonderful 2 for 1 offer I couldn't refuse. But don't let the keen pricing and the excellent marketing fool you – Marshall is a very professional and highly skilful therapist, who really does tailor-make every single treatment on a personal level. I can't praise him enough and have been telling my friends about him already. Really a huge winner!
Natalie Wear Cardiff reviewed City Marshall on 8 March 2011 - Face Book

Took Marshall's advice of combining a sports therapy with hot stones and loved it. First, Philip was very patient and courteous, taking time to listen to my issues and address them with his aromatherapy blend. Then, I was pleasantly surprised to find that the hot stones ARE NOT JUST PLACED ON THE BODY – but are an integral part of the actual massage stroke. Love the combination, have already referred a friend and am going back next week again
Flower Barry reviewed City Marshall on 8 March 2011 - Face Book

I did enjoy the massage and I am definitely planning to be a regular customer.
Monika Seidel Cardiff reviewed City Marshall on 21 Feb 2011 - Face Book

I took advantage of an introductory offer from Phillip, meaning myself and a friend attended on the same day for a 90 minute treatment each, and only paid for one. It was therefore extremely good value. Phillip seemed to know his stuff, and knew which oils to use which would complement my many allergies rather than aggravate them. The hot stones treatment I had was very relaxing, and my aches and pains had gone by the end. Phillip was able to tell quite a bit about my health / body, and also commented that I had good all over body tone - can't ask for more than that can you?!
Jenny Boulter Cardiff reviewed City Marshall on 20 Feb 2011 - Face Book
           
I went for the hot stones session for about an hour and had a range of aromatic oils applied generously. Not usually my sort of thing this sort of treatment but Phil makes you feel totally at ease and takes time and care to find out what works best for you, I would recommend it to anyone, made me realise I should take better care of myself, his advice makes me feel far fresher and I recover quicker from physical exercise as a result.
Robyn Richards Cardiff reviewed City Marshall on 17 Feb 2011 - Face Book

The service was good and satisfied!!! In the end it was a really relaxing time. I also appreciate discussion and advices which I received :))
Magdalena Lipka Cardiff reviewed City Marshall on 15 Feb 2011 - Face Book
       
Took up an exceptional offer through work which included a full body massage (90 mins) with hot stones. I would definitely recommend the full length massage as it was completely relaxing and i found it really helped with back pain i had at the time. The service is fully professional with a consultation beforehand and I would recommend this to anyone
Richard Beamish Cardiff reviewed City Marshall on 1 Feb 2011 - Face Book
After many years, I tried again the reflexology massage and was very impressed by the knowledge of the therapist. It was extremely relaxing and it pinpointed areas which need some further work. I'll be back to have the stone therapy and look forward to it!
Nicola Williams Cardiff reviewed City Marshall on 1 Feb 2011 - Face Book

The location is great in the centre of the city. The massage I had with the hot stones was very relaxing and soothing. I highly recommend that you treat yourself to a very special pampering session.
Fay Gallagher Cardiff reviewed City Marshall on 1 Feb 2011 - Face Book
       
I really had an exceptional massage with Marshall. At first, I was enticed by the amazing value and all the free facilities, but I have been going back 3 times since. The Hot Stones massage is heavenly. The feeling is that of deep relaxation but a nice buzz of calm elation. Words can really not do it justice! And to think that I have also lost a good 4kg of my cellulite as well – what a blissful way to shed weight! I have already sent 2 other friends along and they loved it as well.
Sharon Goodie Newport reviewed City Marshall on 1 Feb 2011 - Face Book

As a Personal Trainer, massage is absolutely essential for me to keep in good physical condition. Phillip Marshall for me offers an exceptional range of skill in massage and aromatherapy. I had Thai massage which I loved in Thailand and have found difficult to get in Cardiff. Although not as 'rough' as it can be in Thailand, the massage encompassed the whole body and was so relaxing and rejuvenating! Finding spots of tension and working on them with just the right amount of pressure. He is both intuitive and communicative, making him an approachable therapist. I'm looking forward to my 'hot stone' massage this week! Keep up the good work keeping Cardiff in condition Phil!
Kerry McGrath Cardiff reviewed City Marshall on 1 Feb 2011 - Face Book

Philip Marshall is an accomplished, professional and confident therapist whose treatments are individually tailored to best suit the needs of his patients. His knowledge of holistic and complementary therapies never fails to impress and I have always left a treatment feeling relaxed, revitalised and confident that I had excellent value for money.
Richard John Cardiff reviewed City Marshall on 31 Jan 2011 - Face Book

Just before Christmas I took the advantage of a special offer of having a sports massage combined with the use of aromatherapy oils treatment. This really was a most beneficial and enjoyable experience, it really helped unwind and treat areas which needed much attention. It was the first time I had any kind of treatment from Philip, I found him most welcoming, friendly and full of knowledge. More importantly he certainly knows how to address individual needs. As a chronic back pain sufferer I have seen many therapists over the past 15 years and I can say Philip has been one of the best so far. I look forward to booking future appointments with him. I would certainly recommend him to all my friends and family.
Raj B Cardiff reviewed City Marshall on 29 Jan 2011 - Face Book
My partner and I received consecutive treatments and we both left absolutely glowing, feeling more energised than we had in a very long time. Philip is clearly very experienced in many aspects of therapy. We also appreciated the useful advice on aspects of diet and lifestyle which we have continued to incorporate into our daily lives with positive effects. Thanks!
James and Handan Cardiff reviewed City Marshall on 25 Jan 2011 - Face Book
Looking for a high quality eye cream I was delighted to find that City Marshall could make one for me using my favourite aromatherapy oils at a great price .Impressed by its effectiveness I then went on to buy a Dead Sea Salt scrub, a Mud Mask and a Relaxation Spray as gifts for my friends.They too were so pleased with these products that we have now booked an aromatherapy group session for us all .So if you are looking for a special gift for someone I recommend you try City Marshall.
Wendy Giffen Cardiff reviewed City Marshall on 24 Jan 2011 - Face Book

I had a 1.5hr massage as a present for my birthday and it was amazing. Very relaxing and just what I wanted. Also very interesting to hear what Philip had to say. Hope to go back again soon sometime. Thank you
Nicola Trenchard Cardiff reviewed City Marshall on 24 Jan 2011 - Face Book
I have visited Phil twice now and both times left relaxed and calm. He knows what he's doing and creates a safe and enjoyable enviroment where you can drift away and enjoy the treatment. Highly recommended and I will use his services when I'm in Cardiff. Cannot praise highly enough.
Alexander Newport reviewed City Marshall on 24 Jan 2011 - Face Book
Excellent and very knowledgeable. Helped me relax and taught me interesting techniques.
Luke Christopher Thorngate-Davies Cardiff review on 23 Jan 2011
I had a sports massage just before Christmas and found Philip to be very knowledgeable and experienced in his field. He took the time to listen and address the reason for the visit, identify any underlying problems and was holistic in his approach. Excellent value for money and fantastic service.
Alison Cardiff reviewed City Marshall on 21 Jan 2011

I am happy with the massage and advice that I was given by Phillip. I think he took time to explain what he was doing and why; and I have put into practise his advice about tight muscles and it appears to be helping. I would recommend him to friends and family without question.
Claire Treviss Cardiff reviewed City Marshall on 21 Jan 2011

I had Shiatsu massage last week and I completely enjoyed it. It was very relaxing and made me feel refreshed. City Marshal was very professional and experienced. He was even able to realise that I had a knee problem without me saying anything. The 50% offer was amazing value. It was more than worth it!
Evie Stergiakouli Cardiff reviewed City Marshall on 21 Jan 2011
I took up an exceptional offer through work which included a full body massage (90mins) with hot stones.I would definitely recommend the full length massage as it was completely relaxing and i found it really helped with back pain i had at the time. The service is fully professional with a consultation beforehand and I would recommend this to anyone.
Richard Beamish Cardiff reviewed City Marshall on 21 Jan 2011

The treatments i had were very good. Always very professional and made recommendations for treatments that would be better for me. I enjoyed the massages and returned several times and also referred a friend.
Sophie Thomas Cardiff reviewed City Marshall on 20 Jan 2011
He was able to help me with my problems and gave me a lot of advice. I had aromatherapy and it was far better and more professional than all the others I had tried before.
Dimitrios Zlatos Cardiff reviewed City Marshall on 20 Jan 2011

Very pleased with the treatment throughout. Excellent free facilities and great price
Charles Cardiff reviewed City Marshall on 18 Jan 2011
Marshall treated me twice so far for an ongoing and very persistent lower back pain. He suggested hot stone massage and it certainly did the trick. I will be happy to recommend him to anyone in Cardiff as a very highly professional therapist, very knowledgeable and extremely good value
David Penarth reviewed City Marshall on 18 Jan 2011

Went for an aromatherapy massage for 1.5hours and it was lovely. Felt really relaxed and have now booked further sessions with the hot stones - had a little taster at the first session and couldn't wait to try them properly. One of the best massages I have had.
Jennifer Lay Cardiff reviewed City Marshall on 15 Jan 2011
A truly relaxing experience which I will now make a ritual!
Natasha Didenko Swansea reviewed City Marshall on 7 Jan 2011

I recently had a Thai yoga massage session with City Marshall. It lasted 90 minutes. I was excellent and wonderfully revitalising. It left me feeling full of energy and with a lovely happy buzz. I also purchased Dead Sea salts and a mud scrub - both were of excellent quality and value. I think you would be hard pushed to find a better Thai massage in Cardiff, and the additional free access to the spa and gym puts Philip Marshall in a league of his own. Thanks!
Sally Coldfield Newport reviewed City Marshall on 5 Jan 2011
I have been having lower back pain due mainly to excess water retention and cellulite build up around thighs and hamstrings as well as upper arms. Marshall recommended a series of 5 hours of hot stone therapy sessions. I have done 3 already and see a huge difference. I have lost about 8lb and feel great. The massage is wonderful and the feeling after is a wonderful elation. Well worth every penny and I especially enjoyed the Dead Sea exfoliation rub - brilliant product and the skin feels lush. Highly recommend to everyone, both for cellulite build-up as well as generally.
Sara Williams Cardiff reviewed City Marshall on 2 Jan 2011

I had a 90 minute hot stones massage. The treatment was wonderful and left me feeling so relaxed afterwards. Philip was very informative and his extensive training around the world is evident as it was the best massage I've ever had. I'd really recommend Philip to anyone who wants a treatment in Cardiff, as I think they'd be hard pushed to find anyone better.
Melissa Cardiff reviewed City Marshall on 17 Dec 2015

Have been having stress related lower back pain over the last year or so, I felt that it would make sense to have sports therapy massage. I was extremely impressed by the level of attention given by Philip during my first session, and already feel the beneficial effects of the massage.
Geoff T Bailey Nottingham reviewed City Marshall on 17 Dec 2015

Went to City Marshall after 2 weeks of severe back pain that didn't pass. The recommended combination of Hot Stones, aromatherapy and deep tissue sports therapy were great. After the first session I could see a huge difference and after the second session the pain was but a far away memory. Highly recommend the professionalism and customer care as well as fantastic facilities. Top class all around.
Sharon Davies Bristol reviewed City Marshall on 13 Dec 2015

The experience was highly enjoyable and I felt fully relaxed afterwards. I would definitely recommend it to anybody. I especially liked how you got to choose which oils you wanted at the beginning of the session.
Ashley Cope London reviewed City Marshall on 11 Dec 2015

Philip is an extremely friendly person who gives great service. This was the first massage I have ever had and I really enjoyed it. I would definitely go again if I visited Cardiff more frequently.Thanks Phil!
Stephen W Bristol reviewed City Marshall on 15 Dec 2015

I used to snore quite badly, I have been told. Marshall recommended that I try Hopi Candles. They are wonderfully relaxing and the whole session is very pampering, with a gentle hissing of the flame and the crackling sounds against my eardrum. I opted for the full one hour treatments that included shiatsu facials as well. Had 4 sessions so far and the wife is VERY happy. My sleep is much deeper and the snoring has almost disappeared.
Robert Newport reviewed City Marshall on 7 Dec 2015

It was my first massage ever, and was great. Was made to feel relaxed and at ease. The half price offers at the moment are also great. Would definitely recommend, and hoping to go back for another treatment again soon.
Laura Cardiff reviewed City Marshall on 1 Dec 2015
I was made to feel very welcome during my visit and was impressed with Philip's knowledge and the array of services offered. I would happily recommend City Marshall to a friend.
Abi Lawrence Cardiff reviewed City Marshall on 29 Nov 2015

Very friendly and well trained staff. Great discount offers and promotions. Treatments very relaxing and therapeutic.
Callum Chambers Cardiff reviewed City Marshall on 25 Nov 2015
Great Japanese Shiatsu treatment. I had it done before in the Far East and expected it to be different. I was pleasantly surprised with how similar it was to my initial time and how wonderful I felt during the therapy - practically falling asleep. Very highly recommend City Marshall. Unbeatable price and great customer service. Loved the extra availability of all the facilities free of charge. Pilates class was excellent to. Thanks!
Benjamin Penarth reviewed City Marshall on 29 Nov 2015

As it was my first time having massage therapy I felt a little unsure with what to expect, but the great service and treatment made me feel right at ease and I left with high spirits. The range of facilities and services on offer too is top class. Would highly recommend.
David Pontypridd reviewed City Marshall on 25 Nov 2015
I received a 1 hour sports therapy session. If you live in the Cardiff area and need a massage treatment of any kind, look no further. The treatment was explained in detail to me before we started, and I was kept in the loop of all decisions made during the treatment. Philip is a lovely man, friendly, professional and is very good at his job. I walked in sore as anything, and walked out feeling like a new man! I will definitely be using Philip Marshall again!!
Jacob Cooper Cardiff reviewed City Marshall on 25 Nov 2015
I had a hot stone massage as it was on offer the same price as a normal massage. As this was the first treatment i had with him i was very pleasantly surprised. The treatment was great felt wonderful and slept wonderfully. Nice price, great treatment, terrific value.
Michael H Franklin Penarth reviewed City Marshall on 23 Nov 2015

Everything about this place was amazing. The Spa and gym were top notch, the Pilates class as well as the service throughout the whole day - were excellent. You get all this free of charge with your treatment, so you can stay on the entire day! Best of all, the Aromatherapy massage was heavenly - thank you so much and see you again soon. Will tell all my friends
Sara Jane Cardiff reviewed City Marshall on 18 Nov 2015

Received a lovely massage. Phillip was very professional, knew what he was doing, made sure he knew exactly what i wanted and kept checking, and was very informative and friendly. A very relaxing enjoyable afternoon. :).
Jenny Shepperson Cardiff reviewed City Marshall on 2 Nov 2015

I had a Swedish Massage lately, and not only was it extremely relaxing and thoroughly professional, but Philip gave me really good advice on changing my diet, special exercises and other useful things! I would definitely recommend Philip!
Sarah Cardiff reviewed City Marshall on 2 Nov 2015
Super treatment and customer care. Can't praise Philip highly enough, especially being as this was my first ever complementary therapy. I loved his Reflexology as I do like my feet being pampered. His foot bath in warm lavender water was heavenly and helped ease me into the treatment that followed. I felt very much revitalised and up-beat for the next 48 hours. Went back a few days ago for Hopi Ear treatment. Again, a huge success, as I was very comfortable and felt hugely relaxed. The Shiatsu facial after the candles was amazing. I will certainly go back and do both treatments at least once a month. Aberdare Halls student.
Carol White Newport reviewed City Marshall on 2 Nov 2015
This was my second visit to City Marshall. Philip first treated me with a straightforward Sports Therapy, but suggested using Hot Stones (black volcanic basalt stones) for this second visit. He was certainly right. The stones really eased my muscular tension and allowed very deep and profound neuro-muscular trigger pointing without too much discomfort. In fact, the end feeling was of wonderful relaxation - a sensation that i have long forgotten after months of discomfort. Even three days later, I still felt a comforting warm 'buzz'. I shall be visiting Philip at least twice monthly and sometimes even weekly from now on. Highly recommend him!
Boris Cando Penarth reviewed City Marshall on 1 Nov 2015
Only too pleased to recommend Philip. His Japanese Shiatsu massage is excellent. The 90 minutes flew by and I was left feeling very profoundly relaxed. His Reiki healing hands are wonderfully powerful. I feel so much better. Many thanks for the 50% student discount!
Mark Joseph Bristol reviewed City Marshall on 1 Nov 2015

Hot Stones and deep tissue sports massage. City Marshall takes pride in his work and works fastidiously with his technique, whilst explaining with care and attention, the procedures he is carrying out. The environment is conducive to relaxation and privacy and it is overall a very pleasant experience. The work on my leg muscles were successful. Highly recommendable and at the price he is a league above other masseurs.
Charles White Cardiff reviewed City Marshall on 31 Oct 2015
All in all a really good experience. Had sports massage and hot stones treatment both of which really helped out with problems that i've had with my back. It's also really informative as he lets you know what the issues are, why they are issues and how they are being resolved. Would definately recommend and will definately be using again in the future
Josh Sandin Cardiff reviewed City Marshall on 28 Oct 2015

I had a 90 min hot stone therapy and aromatherapy massage, after being allowed to use the steam room to relax me first. Philip really knows his stuff I and I felt very light and energised afterwards. Will be going back next week to deal with a shoulder pain I've had for months. I'm optimistic this treatment will really help.
Emma Green Cardiff reviewed City Marshall on 27 Oct 2015
Went to City Marshall after winning a free 1 hour massage in a competition. Having never had a massage before, I was a little apprehensive as to how it would work. Marshall was reassuring and seemed very knowledgeable of his trade, offering many helpful hints and ideas for the future. The full Swedish body massage left me feeling very relaxed and I would definitely consider returning and recommending to friends.
Tim Morton Cardiff reviewed City Marshall on 27 Oct 2015

Just got back from a full body aromatherapy massage and i feel relaxed yet up lifted. The treatment was adapted to benefit my personal needs. On arrival i was shown to the facilities within the building which included the wet and dry sauna's and the gym area. (which you get to use free of charge with treatments all day long) You can also join any of the classes on that day (not sure if also free or 20% off) Very welcoming and the staff all seemed very polite and helpful. I have booked another treatment for next week and would recommend you try for yourself. Really good deal and great for a girlie day or pamper.
Allyisa Newport from AW plastering reviewed City Marshall on 27 Oct 2015

I was directed to the sauna and steam room in which I thoroughly relaxed. I got to personally choose three aromatherapy oils which I really did see the positive effect of later. I then underwent the most incredible massage in which Philip highlighted and worked on muscles that I didn't even know I had a problem with until then. Definitely recommend City Marshall as this it is very professional, experienced and most of al friendly.
India Cardiff reviewed City Marshall on 26 Oct 2015

I found Philip enthusiastic, knowledgeable and I was very happy with the treatments he performed.
Ceri Rogers Swansea reviewed City Marshall on 18 Oct 2015
Had a 90 minute full Thai yoga massage. Didn't really know much about it, but was very pleasantly surprised. As Marshall said, it is very balancing and VERY more-ish. Really filled me with energy and those yoga stretches are great! Marshall is very professional and extremely well-mannered. Will recommend him with pleasure to all my friends.
Ed Dean Cardiff reviewed City Marshall on 15 Oct 2015
Very impressive all round. Phil explained everything clearly and made me feel very comfortable. Can't recommend highly enough.
Chris Hughes Cardiff reviewed City Marshall on 12 Oct 2015
I am happy to share my wonderful experience with MARSHALL'S treatments. I met him after having neck pain, that passed after 15 minutes of treatment, a pleasant and professional one. In the next session I got a full body "dry" massage (with clothes still on) major shiatsu treatment in some special points. I felt "born new" feeling.
I decided to leave my body to be treated by MARSHALL once a week, due to unbelievably professionalism and knowledgeable skills he has with so many kinds of treatments, after learning it 12 years all over the world in japan china, thailand and other places. I am happy to recommend MARSHALL to all my friends.
Kobi Warshai Cardiff reviewed City Marshall on 6 Oct 2015

I had an aromatherapy message with hot stones therapy and crystals plus Reiki chakra balancing, it lasted an hour and a half, very relaxing and extremely worthwhile, I would recommend it to anyone.
Emma Hamilton-Smith Cardiff reviewed City Marshall on 22 Sep 2015

Thanks for a fantastic Shiatsu session; great sense of centredness (is that a word?), and satisfaction of soulness. Good Karma
Charles White Barry reviewed City Marshall on 14 Sep 2015

I had the Hopi Ear Candling, most people think its going to be painful, but it was very relaxing. Would definitely recommend it. Chris (Personal Trainer)
Chris Cardiff reviewed City Marshall on 24 Aug 20