Cardiff Massage Therapy Centre:
Location, Free Parking and Facilities
City Marshall is hosted by the
QUAKER MEETING HOUSE
(ring City Marshall bell to gain entry)
View address and contact details on CONTACT page.
Located in the heart of Queen Street, Cardiff – near Marks & Spencer. It is a mere 5 minutes walk from Queen Street station (Train Timetable), John Lewis and Capitol Shopping Centres. Many buses stop along Churchill Way, a mere 3 minutes away (Bus Timetable).
DAILY OPENING TIMES:
| | |
| --- | --- |
| Sunday | 11am - 10pm |
| Monday to Saturday | 8am - 10pm |
Please book your session in advance.
These opening times are flexible and may be slightly extended, to accommodate for your particular needs.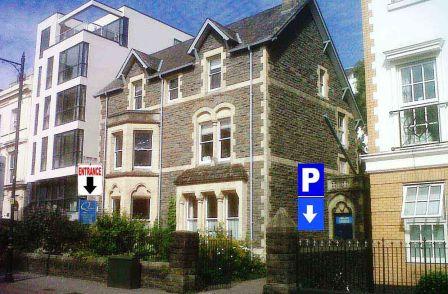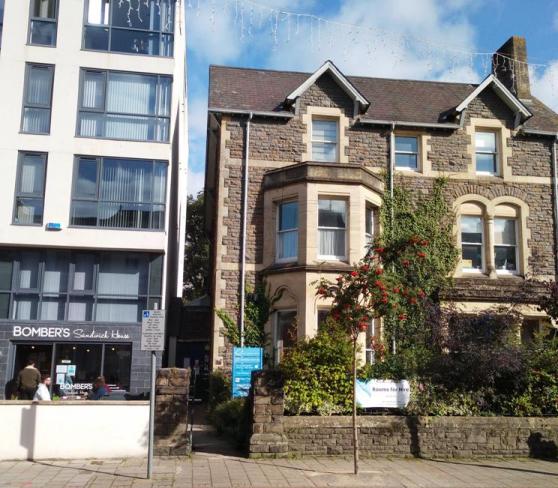 HOW TO FIND THE QUAKER MEETING HOUSE:

From Queen St, turn down the side-street between Marks & Spencer and Next. We are about 30 yards, on your LEFT. The entrance is just past the bright new flats and the Bombers sandwich Shop and Cafe.
From John Lewis, walk toward The Motorpoint Arena, turn LEFT at CineWorld and LEFT again at the Job Centre - we are 30 yards further, on your right, just beyond the building site / development. Before the bright new-build flats (and The Bombers coffee and Sandwich shop). Note our ENTRANCE on the map above, along the LEFT side of the the Quaker building.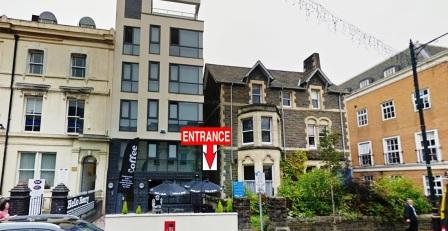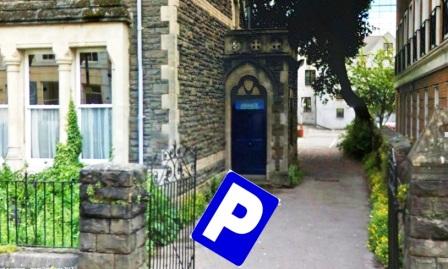 CLICK HERE FOR A MUCH LARGER
VERSION OF THIS MAP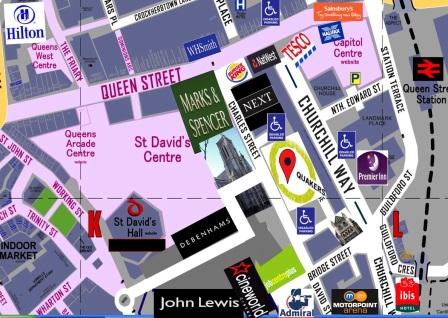 5 MINUTE WALK FROM THE HAYES,
THROUGH ST DAVIDS 2
Note that the Bridge Street / CineWorld entrance
remains open until midnight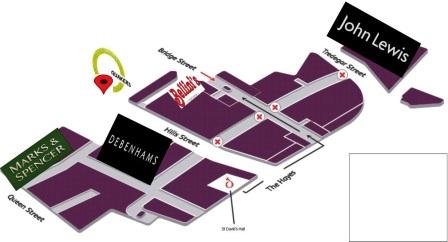 VISITING for the FIRST TIME?
Kindly arrive 2 or 3 minutes prior to your treatment booking time. DO NOT ring our buzzer more then 5 minutes early - as this is not compatible with our COVID protocol. Please press the (third) buzzer to gain entrance, wear a face mask and wait on the ground floor, for a temprature reading.


PRE-REQUESTING PARKING SPACE

There is a single parking space clearly marked on the photo, above. RIGHT ABOVE THE DISABLED SYMBOL. This space may be used during the daytime from 8am until 6pm, IF PRE-RESERVED, IN ADVANCE, BY YOU. Please let me know at least 24 hours in advance, so that I will reserve it for you. It is the first space you see as you enter the drive way. Please do not use the other parking spaces at the back of the building, as they are reserved for the other building tenants up until 6pm.

AFTER 6PM and on SATURDAY, you are welcome to use any spaces to the rear of the building - YOU MUST PLACE A PARKING PERMIT DISC ON YOUR DASH-BOARD, AS WELL AS A NOTE SAYING THAT YOU ARE VISITING ME, AND THAT THE PARKING HAS BEEN RESERVED FOR YOU.

Also, please ensure that you park tight against the building, right in front of the blue door - as otherwise you may be blocking the access to all other car park users - thank you!


A strict 48 hour cancellation policy applies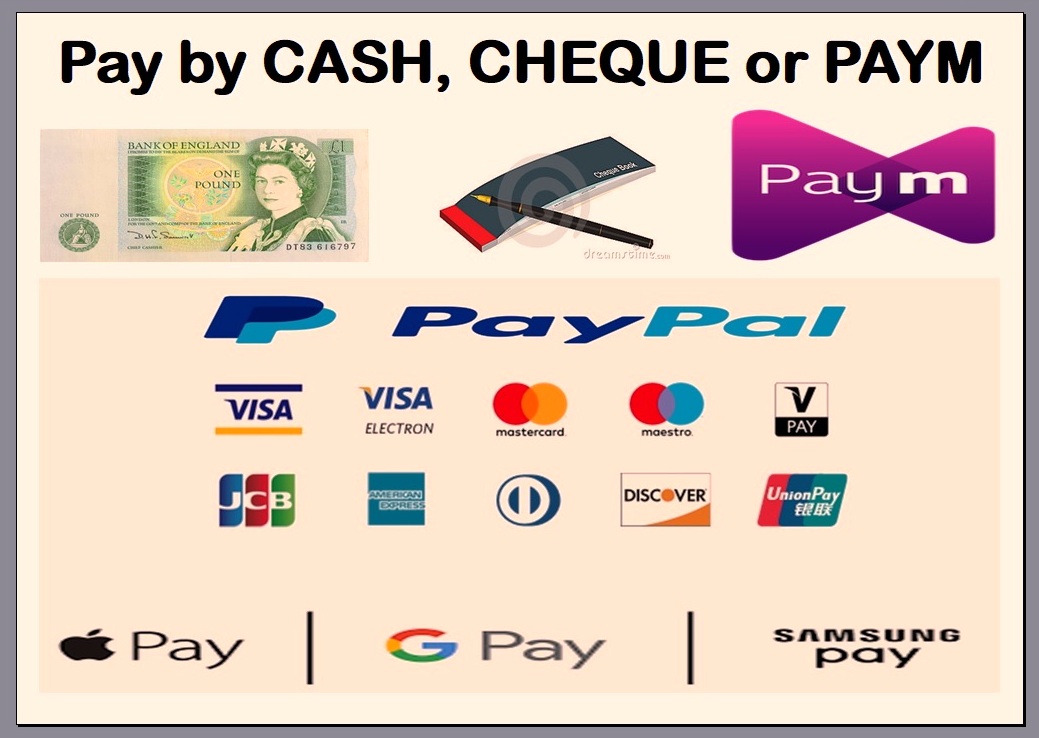 DRIVING INSTRUCTIONS

From North Rd / Dumfries Place / Newport Rd

NOTE: APRIL to JUNE 2022
Due to current Cardiff Council Road Closures access from Newport Road and Dumfries Place is restricted-Please use SAT NAV CF10 2EE via Adam St+David St.

Turn left at Cardiff Crown Court or left at the end of Park Place, onto Stuttgartte Strasse and bend to the right onto Dumfries Place. KEEP TO THE RIGHT (the third lane) and BARE RIGHT towards Station Terrace (Queen St Station). If you came down Newport Road, TURN LEFT as you see Queen Street / Sainsbury's supermarket. Pass Queen Street Station and GO THROUGH the lights of Churchill Way. TURN RIGHT as you see the Job Centre - we are half way up, ON YOUR RIGHT, immediately after the building-site / development, and just before the Bomber's Cafe.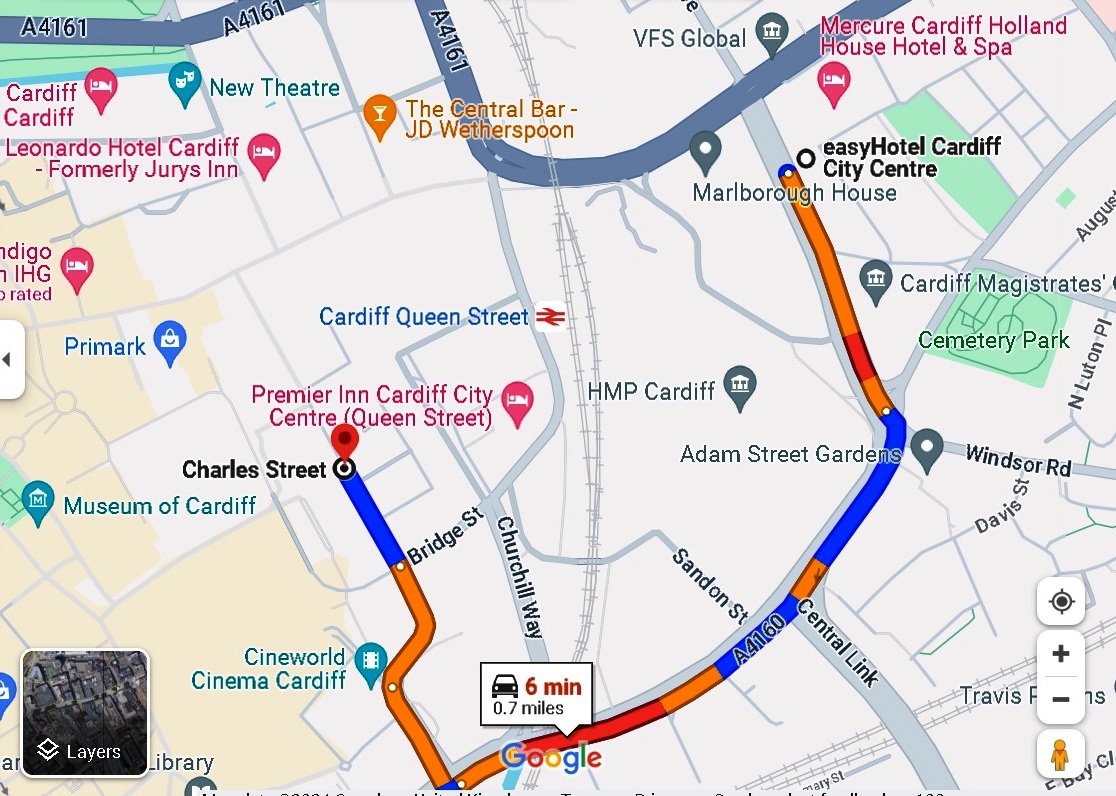 From Cardiff Bay / Central Link / Adam Street (Cardiff Prison).

Turn left at the end of the Central Link onto Adam Street, pass the AtRium on your right and KEEP TO THE RIGHT and onto Bute Terrace. Your first permitted right turn is onto Mary Ann Street. Pass the Motorpoint Arena on your right and KEEP TO THE RIGHT. Turn right at the CineWorld / Admiral Headquarters and follow the bend of David Street as it crosses Bridge Street and onto Charles Street. We are a further 30 yards on your right.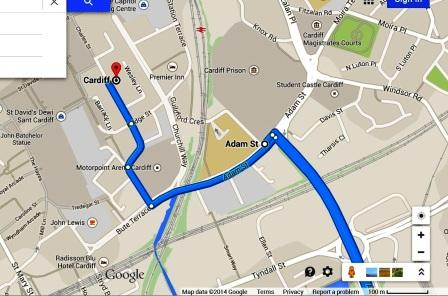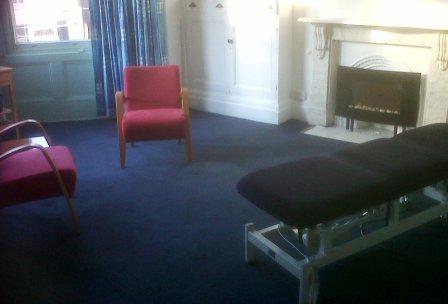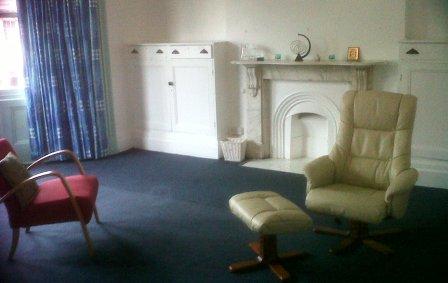 NEAREST MULTI STORY CAR PARKING

St David 2 Parking Cardiff
Its less than 5 minutes walk away - enter car park via Mary Ann Street (CF10 2EQ).

Car park entrance is between CineWorld and the Motorpoint Arena.
Park in ZONE P (EAST-SIDE), turn left out of the lift and walk towards YO! Sushi. Exit doors next to Zizzi Restaurant / TGI Friday on to Bridge Street and turn left at the Job Centre.

Up to 2 hours £3
Up to 3 hours £4
Up to 4 hours £5
Up to 5 hours £6
Up to 6 hours £7
5pm-9pm costs only £2
After 5pm secure parking until the
following morning costs £4.

Capitol Shopping Centre Parking Cardiff
Its about 7 minutes walk away - enter via Churchill Way (SAT NAV CF10 2HH).
Due to current Cardiff Council Road Closures access from Newport Road and Dumfries Place is restricted-Please use SAT NAV CF10 2HH via Adam Street.
After parking, turn left out of the lift and left at SoHo Cafe. Follow signs for Tesco's.
Walk out to Queen St (towards NatWest Bank) and turn left after Next & Burger King

Up to 1 hour parking is £2.
Up to 2 hours £3
Up to 3 hours £4
Up to 4 hours £5
Up to 5 hours parking is a VERY HEFTY £8.50.
Up to EIGHT HOURS is a very reasonable £10.
After 6pm secure parking until midnight costs £1.
FROM CARDIFF QUEEN ST STATION / CARDIFF CENTRAL STATION
City Marshall is located about 5 minutes walk from Cardiff Queen Street Station.
Walk down Queen Street for 3 minutes (200 yards) and turn left at M&S.
From Cardiff Central Station we are a 15 minute stroll via The Hayes and John Lewis.

SEE THIS MAP FOR GENERAL DIRECTIONS FROM BOTH STATION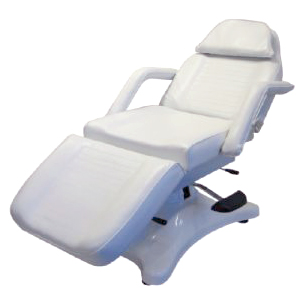 DISABLED ACCESS & DISABLED PARKING
The building has full disabled access, 2 lifts and a ramp.
PLEASE NOTE, there is a gap of 3 yards at the landing and another 5 or 6 yards that you need to negotiate to the treatment room itself.

The treatment room has a luxury hydraulic bed,
which comes down to a height of 15 inches / 40 cm.
The dedicated parking space, above, is our private
disabled parking space - but it must be pre-booked.

The nearest public disabled parking is right along Charles St.
There are six disabled spaces on our side of the street.
If these are taken, Church Place, 50 yards away
(opposite M & S) also has 6 spaces.
Churchill Way has over 20 disabled parking spaces.
Windsor Place, across Queen Street, has a dozen reserved disabled parking spaces.

CLICK ON THE SQUARE NAVIGATION BUTTON AT
THE TOP RIGHT OF THE IMAGE BELOW TO SEE A
RECENT STREET VIEW FROM GOOGLE MAPS
(ENTRENCE TO THE RIGHT OF BOMERS CAFE)