Deep Tissue Massage Cardiff
Acupressure massage & Bodywork

We offer tailor made deep tissue sports massage treatments to accommodate for particular needs.
This special range of sports massage treatments is suitable for people of all ages and physical conditions.
Deep tissue sports massage (known also as acupressure) is a special branch of neuro muscular sports techniques, is very effective in tackling chronic neuro muscular conditions in short targeted sessions.

Aromatherapy essential oils may be blended to ease the effects of the inflammation that may be associated with the treatment after effects. Sciatic nerve pain may also be addressed with various deep tissue therapy treatments and myofascial release or soft tissue manipulations may best suit the release of the muscle tension which may cause a lack of mobility, reduced range of motion, a numb sensation, shooting pains or 'pins & needles'. There is growing research to suggest that deep tissue massage is very beneficial for heel pain and achilles tendonitis. Further strong research shows huge benefits of deep tissue massage for lower back pain.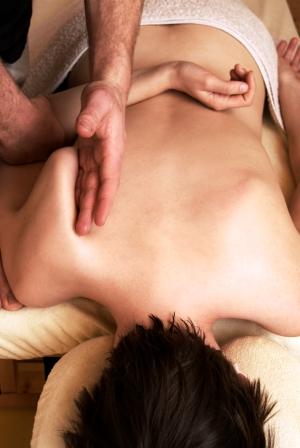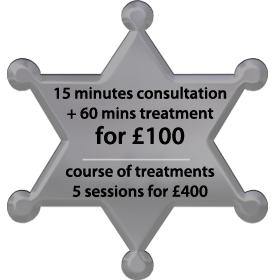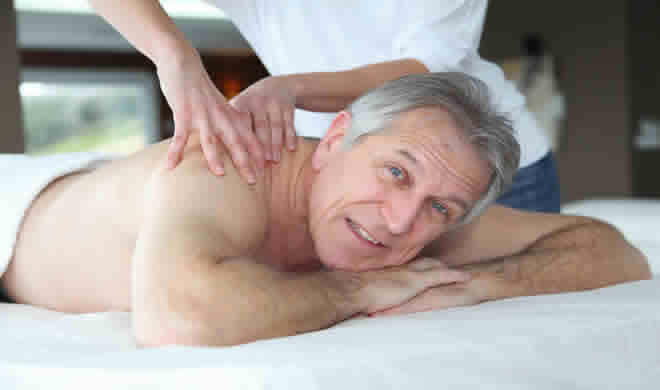 .
CNHC Registered and fully recognised by most insurance companies. The CNHC is a government sponsored registration body for complementary healthcare practitioners.

The Department of Health advises all GPs to direct patients seeking deep tissue Masaage Therapy to seek out only CNHC (the Complementary & Natural Healthcare Council) registered therapists.
Sports massage, Remedial massage, Shiatsu massage and Aromatherapy massage are all accepted by Health Shield
Sports massage, aromatherapy massage and Acupressure are accepted by Westfield Health
Please see their TCs.
Shorter versions of the deep tissue sports massage may be performed without oil, over your (light cotton) clothing. This is usually referred to as Acupressure. This will mainly involve Shiatsu and sports massage neuro muscular deep tissue and trigger pointing. When performed in this way, this deep tissue sports massage routine may be quite deep and invigorating, when needed.
For longer sessions of the deep tissue sports massage treatment, special hot stones therapy massage uses a highly specialised blend of Aromatherapy essential oils that will be tailor made to suit your personal needs (mainly anti-inflammatory oils). The use of the hot volcanic basalt stones deeply relaxes your muscle tissue and allows the painless and smooth release of your muscular condition with minimal side effects. For long term use, aromatherapy products with specially selected aromatherapy essential oils, may best suit clients opting for five sessions of our deep tissue sports massage.
Deep tissue sports massage is recommended at any time of the year, as needed - for sciatica, shoulder, neck and back pain.

Deep tissue sports massage client testimonials:
"World Class - Olympic standard.. I've visited City Marshall several times. Having ran in two Olympic Games and having a silver medal in one I'd say I've got some very credible knowledge and experience in world class massage therapy. I've had some of the best therapists in the world treat me in the past and I must say that Philip at City Marshall is one of the best therapists I've ever had. You get what you pay for and that's Olympic standard.... The best! I look forward to visiting again soon!"
Jamie Baulch, Welsh Olympic silver medalist 9 July 2015 - TripAdvisor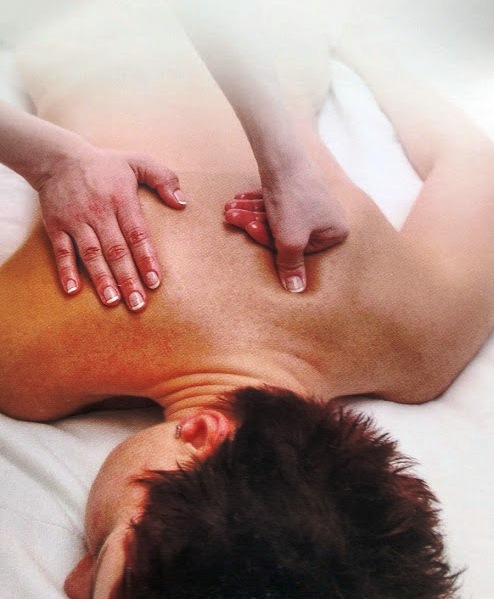 "Excellent deep tissue massage. I injured my shoulder while visiting Cardiff and I was in a lot of pain. Philip fit me in the following day and again two days later. His massage was incredibly helpful and after the 2nd visit I was no longer in constant pain. I would have gone back again but I had to head home. He is very knowledgeable and also gave helpful advice on stretches and holistic rehab."
"BRILLIANT DEEP TISSUE MASSAGE. I Moved to Cardiff in September, and having had a back problem for seven years, I needed to find a good massage. Where i lived before I have seen a physiotherapist and also a chiropractor which helped short term and I had been having hot stone massage every month to ease the discomfort I felt on a daily basis.
The first hot stone massage I had in the area I live now was not very good, and I felt no benefit from it at all, so I decided to check trip advisor and found Philip, and I am so glad I did.
I felt a slight improvement after the first visit so knew that I would go back. I now have had five treatments and believe me they are sometimes so uncomfortably painful, but what a difference they have made to my back and my life! Philip tells you exactly what he is doing, he is also so knowledgeable regarding looking after your health.
I look on the treatments as an investment in my health and will keep going until I know my back is OK.
I would highly recommend Philip as he knows exactly how to treat your particular problem. "
ColletteL, Cardiff 30 December 2014 - on TripAdvisor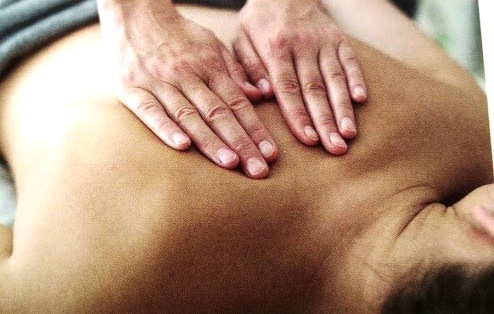 "Plagued by neck and back pain, which persisted despite trying a range of different therapies and exercises, I was very pleased by the effect of just a couple of treatments at City Marshall. The care and attention, and ability to destress painful muscles, are outstanding - in fact I am amazed at what they can do. My singing voice has been transformed by tension reduction in my back."
John Martin Evans, Cardiff 20 December 2014 - on FreeIndex
"I would highly recommend Philip based on my excellent experience. I'm particularly impressed by how much information he gathers in order to really tailor the treatment to the individual. Most massage places I've been have felt quite generic and rushed where here is someone who offers a wealth of knowledge and obviously likes seeing positive results in his clients. Every massage/session has been very relaxing, informative and I've come away with obvious benefits. Excellent treatments."
Oliver Mc, Cardiff 30 October 2014 - on FreeIndex
"I have been training for my first ever Cardiff half marathon. As I have been introduced to Philip last year, it has been very useful. I have totally changed my diet and have started relaying a lot more on fat and less on protein. Which my doctor likes, and my body likes even more. Philip's stretches are great and his warming up sequence is fantastic. Although there is no real need to actually run the full 21km before the race, I have already ran it twice, comfortably. This week I saw him twice and intend to see him again immidiately after the race on Sunday. His advice is amazing. Thank you so much"
Aaron J, Carmarthen 1 October 2014 - on TripAdvisor
"I have been to to many places for massages but city Marshall was by far the best. Philip really knows his stuff! Also my nan had treatment for a trapped nerve she has been suffering with for months and after one treatment she has no pain what so ever. Amazing! True healing hands. Will definitely be back."
Chanelabelle1, Cardiff 18 July 2014 - on TripAdvisor
"Went with an ongoing back issue. Had the best massage therapy I've ever experienced and problem solved. Will definitely go again and recommend to anyone. Maybe a little more expensive than some retail masseurs but you get what you pay for. And for a comparative service and result it's very reasonable."
Karl Roberts, Maesteg 17 March 2014- on FreeIndex
"Philip is very welcoming and extremely professional. It is obvious that he places great emphasis on customer care and that he treats all new and old clients equally. His recommendations, stretches and nutritional advice are an extra bonus that we did not expect. Go there for the best deep tissue sports massage as well as his wonderful insight. Very highly recommended."
"I had the deep tissue sports massage at the city centre Cardiff location. The treatment room was very impressive and the sports massage itself was excellent. I would be more than happy to recommend Marshall to all my friends and family."
Miles Janssen Cowbridge 23 March 2013
"sports massage with trigger point therapy for lower back pain - Had the specialised back pain massage at city marshall in central Cardiff. The combination of sports trigger point therapy and Philip's deep insight into acupressure was very effective. The muscle tension, even after the first massage, was much reduced. After the third massage treatment we added more elements of yoga stretches and worked on my ROM mobility. Extremely professional and also deeply reassuring. Philip certainly cares and adds aromatherapy blends as well as some elements of reflexology to the over all effect. My back pain is now much reduced and I am much calmer at work. Highly recommend this blend of therapy to anyone with lower back pain or lumbago".
James Baker Cardiff 29 January 2013
"Having suffered from symptoms of damaged nerves in my head and neck for more than 2 weeks - and having had no relief from the treatment prescribed by GP and consultant, I was amazed that after 1 [deep tissue] treatment with Philip I saw a vast improvement. I went on to subsequent [deep tissue] treatments which have been hugely successful. I'm so grateful for the amazing work."
L Walsh Cardiff 14 November 2012

"I suffer from constant daily back and hip pain due to osteoarthritis.
And I didnt realise just after the treatment that I was no longer in pain.... This wonderful reprieve lasted approximately 3 weeks. I am so impressed that I have recommended him to family/ friends / work colleagues, and have asked family to not buy presents for Christmas for me, but to able me to attend this exceptional method of pain relief without popping pills."
Teresa Lloyd-Cox Cardiff 9 November 2012
"After years of worsening back tension, a few visits to City Marshall have worked wonders. The stress in my neck, back and shoulders was extreme. Spa therapists had said I was one of the worst cases they had seen! Not only is Philip releasing the tension in my back and shoulder muscles, he also applies an holistic approach to treatment, drawing on his expertise across multiple disciplines. Philip has advised on back support at work; alleviated fluid retention; blended a warming massage oil and suggested targeted exercises to help. His treatments are therapeutic indeed. Philip is calm and considerate and ensures a comfortable environment. I would have no hesitation recommending him to others, I can not praise him highly enough."
Helen Stenton Caerphilly 18 April 2012
"I'm a professional dancer on tour here in Cardiff. I had been suffering with a trapped nerve for 2 months and had treatment by 2 physio's in London. Didn't help me at all. However after one hour treatment with Philip it's completely gone... Really wonderful!"
Jonny Bowles London 31 August 2011
Some techniques that may be used in deep tissue sports massage are:
Myofascial tissue release, both soft and deep tissue trigger pointing
Soft tissue trigger point release & gentle kneading performed oil-free (dry)
Lymphatic drainage massage and Hand 'Walking' technique
Deep tissue sports massage benefits may include:
Mental and physical relaxation
A true sense of restored well-being & balance
A positive boost of energy and release of stress / tension
Maximising the supply of nutrients by increased circulation
Regulates blood pressure and may help in reducing cholesterol levels
Who can benefit from deep tissue sports massage?
Any body of any age regardless of physical condition or fitness
Stress, tension, anxiety, headaches, migraine and insomnia
Muscular spasms including stomach or lower body cramps
Muscular aches and pains: sciatica, shoulder, neck, knee & back pain etc.
Recovery from injury and from a training session
Rheumatism, Arthritis & digestive disorders
Repetitive Strain Injury & Carpal Tunnel
Tennis / Golfer's elbow, Frozen shoulder & Tendinitis

Occupational & postural aches
Deep tissue sports massage is performed oil-free & you may wish to UPGRADE* by adding:
Hot & cold Stones Therapy – a wonderfully relaxing touch with significant recovery speed 
Essential oils – an Aromatherapy blend to suit your needs – anti inflammatory and anti spasmodic

Aromatherapy products – tailor made soaps, shampoos, creams, gels, facial sprays, after shaves and deodorants – carry the feeling home with you in a jar!
Prices are for reference only, as the deep tissue massage will be tailor made:
VIP deep tissue sports massage with hot stones (90 minutes) £ 165
Premium deep tissue sports massage (60 minutes)                 £ 100
Shorter deep tissue sports massage (45 minutes)                   £ 85

each additional UPGRADE*                                                     £ 15  
KINDLY NOTE – BEST PREPARATION FOR A DEEP TISSUE SPORTS MASSAGE:
CLOTHING: you may remain wearing your own (loose cotton) clothing
MEALS: avoid eating a heavy meal within 2 hours of the planned treatment
DIET: you are respectfully advised to avoid consumption of alcohol, caffeine and nicotine on the day of your treatment to allow better toxic by-product elimination
AFTER CARE: as a deep tissue sports massage is generally balancing and harmonising, you may return to work or drive home as usual

Kindly note, for those receiving the VIP Hot Stones deep tissue sports massage treatment, you may wish to use our kitchen downstairs, and help yourself to a soothing herbal tea, to allow further time to relax prior to returning to work or driving home