Lymphatic Drainage Cardiff
manual lymph drain massage & detox

We offer tailor made manual massage for lymphatic drainage and detox to accommodate for particular needs. This special range of manual lymphatic therapy is suitable for people of all ages and physical conditions with circulation issues, problems with their toxin elimination process, painful swelling, post operative or bloating.

The manual lymphatic drainage session can be extremely effective post operation - especially following abdominal surgery or a breast cancer operation. However, manual lymph drainage can certainly also be used for its general detox benefits, as part of a healthy diet routine. Lymphatic drainage may be integrated into a full body massage, deep tissue massage or even a relaxing soft tissue Swedish Hot Stones style massage.

Aromatherapy essential oils may be tailor made to suit your particular needs, in easing bloating or abdominal congestion. An aromatherapy tailor made product can also be suitable to be taken home and used to further enhance the detox process.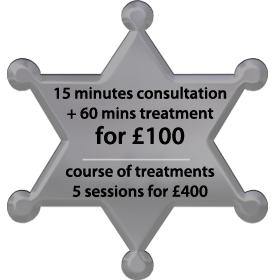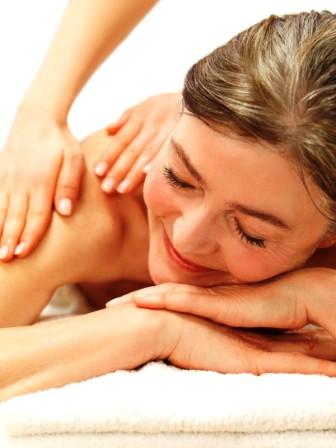 CNHC Registered and fully recognised by most insurance companies. The CNHC is a government sponsored registration body for complementary healthcare practitioners.

The Department of Health advises all GPs to direct patients seeking Masaage Therapy or Aromatherapy
to seek out only CNHC (the Complementary & Natural Healthcare Council) registered therapists.
Manual Lymphatic Drainage aromatherapy massage and Hot Stones Therapy are accepted by Health Shield - please see their TCs.
Short versions of the manual lymph drainage massage may be performed without oil, over your clothing.
When performed in this way, this massage routine may be quite deep and invigorating, when needed.
For longer sessions, this lymphatic drainage treatment uses a highly specialised blend of Aromatherapy essential oils that will be tailor made to suit your personal needs.
Lymphatic Drainage treatment will benefit tremendously from the inclusion of Hot and Cold Stones therapy, as these basalt, marble and granite stones are highly effective in relaxing soft connective tissue and the heat helps further stimulate the toxic by-product release.
Manual lymph drainage is recommended at any time of the year, as lymphatic well-being actually promotes a sense of refreshing harmony. 
Lymphatic drainage massage client testimonials:
"Lymphatic drainage after surgery. I have been advised after my operation to have a course of manual lymphatic drainage to speed healing of the tissue and toxin elimination. I choose Marshall due to their many excellent reviews. I was certainly not disappointed. As well as excellent results already after the first session, I have received advice and dietary guidance that will surely be invaluable. Can not recommend Marshal highly enough."
"A Master of his craft at work. Arrived at City Marshall for the first time on Thursday 16th July 2015 have been suffering since Feb 2015 with a ruptured achilles, my rehab was being severely impeded by fluid retention leading to excessive swelling. Following only one session with Phil Marshall the swelling was reduced by 95%, now 15 days later following a further 4 sessions with Phil, the fluid swelling hasn't returned, I'm confident it wont. As a result of all this my rehab has taken significant steps forward, I couldn't be more pleased. Coupled this with Phil offers a constant flow of simple advise on lifestyle improvements and dietary changes, for me the experience has been so worthwhile. I would recommend Phil's services to anyone with ailments or maybe someone who simply needs revitalising."
Charles D, Cardiff 26 July 2015- on TripAdvisor
"Lymphatic drainage massage - excellent treatment and advice. Had a lymphatic drainage massage with hot stones and a blend of specially selected essential oils. Philip explained exactly what he was doing, why he was doing it, and how I will feel. The treatment was very enjoyable and the results were excellent. We discussed my entire lifestyle and diet habits and I was offered a lot of excellent advice about nutrition and subtle changes to diet. The recommendation about a vitamin D test was very surprising and I have since tested and discovered a huge deficiency of vitamin D as well as magnesium. These are now been addressed and I feel a huge improvement. All said, I would highly recommend that you see Marshall, for a series of treatments, or even for the one visit - you will learn a lot."
Roger W Cardiff, 12 January 2015- on Trip Advisor
"I booked massages for myself and my partner with Philip and we both greatly enjoyed the experience. Philip built in the time to get to know me and understand what I wanted, while recommending the best massage for me. I felt that Philip put a lot of effort into this which results in a very personalised service that best benefitted me. Philip took time to explain everything to me and check I was comfortable with the different things he used. The massage itself was fantastic. I asked for a relaxation focused massage as I had been going through a very stressful time, but with emphasis on my back and shoulder which had been causing me pain. Philip mixed oils together to best benefit my body which smelled lovely and added to the relaxed atmosphere with the gentle music too. I felt relaxed and invigorated at the same time afterwards, and my back was really improved for several weeks. I also found I slept better after the massage, with my body able to properly relax. Philip used towels sensitively to ensure I felt comfortable, and the bed used for the massage was comfortable too. I will certainly be returning. Overall I felt this massage gave good value for money, the session was full and personalised. My partner had a similarly excellent experience, with Philip recognising the tension and stress in his head and paying particular attention to this part of his body, which apparently made him feel much better afterwards. Overall, Philip was very therapeutic in his approach, and the experience was soothing, relaxing and continued to benefit us for several weeks. We are looking forward to returning soon."
Carmel Porter, Cardiff 3 June 2014 - on FreeIndex
"There's a reason why City Marshall is an award winning practice and voted number one in the UK! From the outset you are made to feel welcome, comfortable and relaxed. Philip will take the time to discuss your problem and explain exactly what therapies are available. You are then able to choose from a wide variety of oils that are infused to create your own unique blend. As with many of the reviews, I have visited many Physiotherapist and Chiropractors over the years with limited results. Philip's professional approach and expertise hit the spot on the first visit. He's also very generous with his time and advice. I will be returning for regular top-ups"
Andrew P Cardiff 24 June 2013
"Went to City Marshall after 2 weeks of severe back pain that didn't pass. The recommended combination of Hot Stones, aromatherapy and deep tissue sports therapy were great. After the first session I could see a huge difference and after the second session the pain was but a far away memory. Highly recommend the professionalism and customer care as well as fantastic facilities. Top class all around."
Sharon Davies Bristol 13 Dec 2012
"My wife and I have received several massage treatments as well as foot reflexology from Philip. His service is excellent, his expertise and genuine care is second to none. Really appreciate his after care advice."
Ronald S Cardiff on 15 December 2011 - Touchcardiff.com
"My customised aromatherapy massage, with thai foot massage left me feeling relaxed, but really refreshed and energised. Phillip is very professional and was really helpful, offering plenty of advice and knowledge. I will definitely be returning for further treatments, along with friends and family."
Samantha Mock Cardiff on 6 October 2011 -
FaceBook
Some techniques that may be used in Manual Lymphatic Drainage Massage are:
Soft tissue release & gentle kneading
Energy balancing by following your Sen Meridian lines
Myofascial soft connective tissue release
Lymph drainage massage benefits may include:
Mental and physical relaxation
Better skin regeneration
A true sense of restored well-being & balance
A positive boost of energy and release of stress / tension
Maximising the supply of nutrients by increased circulation
Regulates blood pressure and may help in reducing toxic by-product waste levels
Pain relief and better range of motion and mobility
Who can benefit from Lymphatic drainage and detox massage?
Any body of any age regardless of physical condition or fitness
Chronic skin issues: acne, eczema, burns, stretch marks and scars
Help eliminate water retention, cellulite and Oedema
Strengthening of the Immune System
Calming the nervous system, stress, tension, anxiety, headaches, migraine and insomnia
Muscular spasms including calf or lower body cramps
Lymph drainage therapy is performed with oil & you may wish to UPGRADE* by adding:
Hot & cold Stones Therapy – with significant toxin by product elimination
Essential oils – an Aromatherapy blend to suit your needs
Hopi Ear Candling – 30 minutes as a starter fine tuning
Reiki chakra Balancing – 15 to 30 minutes achieving an even deeper sense of harmony

Aromatherapy products – tailor made soaps, shampoos, creams, gels, facial sprays, after shaves and deodorants – carry the feeling home with you in a jar!
Prices are for reference only, as the manual lymphatic drainage will be tailor made:
VIP Lymphatic Drainage with Stones (90 minute) £165
Premium Lymphatic Drain massage (60 minutes)  £ 100
Shorter Lymphatic Drainage massage (45 minute) £ 85

each additional Lymphatic Drainage UPGRADE*   £15  

KINDLY NOTE – BEST PREPARATION FOR A LYMPHATIC DRAINAGE TREATMENT:
CLOTHING: you may remain wearing your own underwear or receive a disposable one
MEALS: avoid eating a heavy meal within 2 hours of the planned lymphatic drainage treatment
DIET: you are respectfully advised to avoid consumption of alcohol, caffeine and nicotine on the day of your lymphatic drainage treatment to allow better toxic by-product elimination
AFTER CARE: as a lymphatic drainage massage is generally balancing and harmonising, you may return to work or drive home as usual
Kindly note, for those receiving the VIP Hot Stones lymphatic drainage massage treatments, you may wish to use our kitchen downstairs, and help yourself to a soothing herbal tea, to allow further time to relax prior to returning to work or driving home